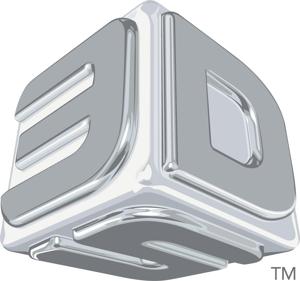 On Monday morning, 3D Systems (NYSE:DDD) announced that it would stop production of its $999 consumer 3-D printer, the Cube. With the 3-D printing business not taking off in recent years as hoped, the company has struggled to grow revenues and is looking for better returns on investments and higher earnings. Unfortunately for the stock, another hit to revenues and the associated write down has eliminated a large chunk of the recent rally.
I understand that the current management team, which includes an interim CEO, is looking for ways to improve the business. However, the consumer 3-D printing market was supposed to be a huge part of this industry's growth over the next couple of years. 3D Systems has underperformed in a significant way, with revenue estimates for this year coming down dramatically in the past year and a half.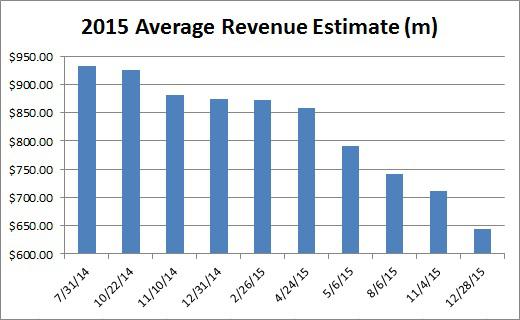 Source: Yahoo! Finance analyst estimates
In the press release, management stated that revenues will be impacted by less than 2%. While that doesn't seem like much, we've seen the overall revenue estimate for this year come down by $287 million since July 2014. Now, the company is talking about taking off another $12.5 million or so of revenues, and this year was already projected to see a 1.4% decline. When your biggest problem is revenue generation, eliminating part of your business doesn't always seem like the best idea.
Management says that the move will help with profitability, but that's after the huge write down of inventory. Don't forget, analysts are using non-GAAP earnings for their EPS estimates, as the company's true bottom line number is actually much worse. In 2016, analysts were looking for a non-GAAP EPS rebound to $0.28, after $0.13 this year and $0.70 in 2014. Part of Monday's news will help with that EPS rebound, but we're still talking about a business in much worse shape than it was in 2014, and we are only looking at adjusted EPS.
I also believe that this announcement was poorly timed, as we had recently seen a shift in sentiment regarding this stock. Shares were looking to find a bottom, and a number of shorts were covering. In fact, as you can see in the chart below, short interest was at its lowest point since May 2014. That's despite a roughly 7 million share or 7% increase in the stock's float. The number of investors betting against this stock had finally started to turn.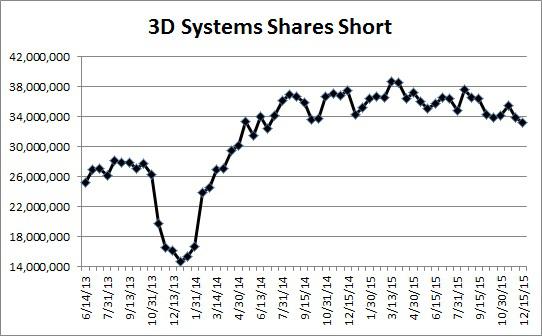 Source: NASDAQ DDD short interest page
As the company looks to overhaul the business, management believes stopping production of the Cube will help with profitability, after taking out the necessary write down, of course. Unfortunately, this was a company that was struggling to grow revenues, so chopping off another 2% or so of the top line hits the company where it hurts most. Shares of the company had recently started to rebound from their multi-year lows, and short interest was continuing to fall, but about 30% of the recent rally has been eliminated thanks to this decision. This news puts an end to the company's dreadful 2015 year, but if we see more announcements like this in the coming weeks, it wouldn't surprise me if shares retest their 52-week low.