I have already written something about Huawei and other companies that are building their own application processors, in order to detach from Qualcomm Inc. (QCOM), improve system optimization and increase profits.
Huawei has been able to build low cost and competitive SoCs in a very narrow time frame, even if they are still not very fast from the graphic point of view. For example, Huawei has managed to build a very competitive SoC with its Kirin 950, which shows various specs that are able to better face competitors' solutions.
But recently, it looks like Huawei is willing to become even more independent and it may also become a serious SoC supplier for other producers.
Kirin 950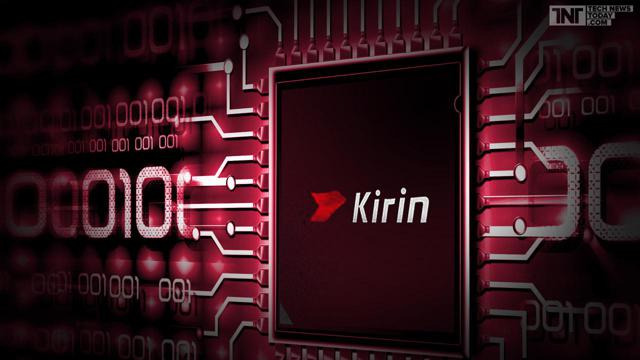 Source: TechNewToday.com
The Kirin 950 looks to be a very good piece of silicon: it is a big.LITTLE application processor (big cluster of 4 high performance ARM A72 cores - LITTLE cluster of 4 low power ARM A53 cores), powered by a Mali T880 MP4 at 900 MHz. From the CPU point of view, it has a lot of power, while the GPU is modern and updated, it will be no match for the Snapdragon 820 or the Exynos 8890. But, generally, these are more paper specifications than effective user experience features: the CPU power is more than enough to drive any kind of typical application and the same goes for the GPU, where even high demanding mobile games do not push actual GPUs to their fullest.
Huawei did not only build a good CPU/GPU SoC, but it has been able to build an overall interesting solution: it has an i5 co-processor that reduces power consumption from 90 mA to 6.5 mA, there is a LTE Cat-6 integrated modem, it uses a 16nm technology node, it has VoLTE support, it provides high support for voice frequencies from 50 Hz to 7 KHz and it reduces audio latency by 80%. The i5 implementation is particularly interesting given the wide difference for power consumption and it is likely to provide some consistent power efficiency boost.
This Kirin 950 also provides other important characteristics: the ISP is finally competitive, with a dual ISP 14 bit, which is the new PrimISP and IVP32 DSP. This feature will permit to reach good camera and video results, probably at competitors' level. In addition, HiSilicon implemented a hybrid memory controller, compatible with both LPDDR3 and LPDDR4, getting even ahead of the ARM (NASDAQ:ARMH) team.
It is quite clear that HiSilicon/Huawei has been able to massively improve in the Application processor field: it has started from low end SoCs, getting now to high end SoCs and the results are very promising.
More autonomy
Recent rumors state that Huawei is working on its own personal GPU: this is something that both Samsung Electronics Co., Ltd. (OTC:SSNLF) and Apple Inc. (NASDAQ:AAPL) are already trying to do; therefore, it is not a surprise to see such an important producer trying to develop some personal IP. Developing a personalized GPU would permit to improve profit margins and to better scale software optimization. If we also remind that Huawei is even working on a new operative system, the choice to develop a personal GPU makes even more sense.
All of this gets more interesting once we read that Huawei is also working on some kind of personalized flash memory to be produced by Samsung, SK Hynix or Micron (NASDAQ:MU). In this way, Huawei would get more autonomy and it would undertake a similar path to Apple, which is actually developing its own Application Processor that are produced by TSMC (NYSE:TSM) and Samsung, a path extended to the overall platform.
Market results
If we recall that Huawei is selling more than 100M devices in 2015, we can get the entity of such policy: tens of millions of devices are still powered by Qualcomm; therefore, if Huawei continues on this route with personal SoCs with integrated modems, it will be able to completely exclude Qualcomm from its smartphones.
In addition, if Huawei decides to provide its SoCs for a consistent number of producers, it would erode additional market share from Qualcomm and Mediatek. If we consider that Huawei products are already competitive, this company has a great potential to gain market share in this sector.
And what about ARM custom cores?
In this overall discussion, the fact that Huawei has no project about some customized ARM cores looks quite strange: a custom core like Samsung Mongoose, Qualcomm Kryo or Apple Twister would suit very well in a completely optimized platform (custom CPU, personal GPU, personal ISP, personal flash memory).
It is probably only a matter of time before we see some move on this frontier, but this delay is quite sensible since the ARM A72 cores are very powerful and the actual high performance level is more than sufficient for every kind of smartphone computing requirement. In addition, the next ARM substitute of A53 looks very promising and energy efficient.
A different story must be told for the Mali architecture, since it has never been able to provide constant leading edge performances in comparison to Adreno or Power VR. Think about the Snapdragon 810: even if it has a very hot CPU, the GPU was very good and was consistently faster than the Mali T760 on long-term performance (due to lower throttling).
Personalized OS doubts
The most relevant issue that comes to my mind regards Huawei OS: Huawei is working on some kind of OS, codenamed Kirin OS, and it would be useful to detach from Google (NASDAQ:GOOG) (NASDAQ:GOOGL).
The criticism here is quite obvious: such a detach from Android would be probably deleterious for what concerns the Android applications ecosystem and services. The only profitable way to achieve such an objective would be to push developers to support Kirin OS.
But, my question is Microsoft (NASDAQ:MSFT) is still struggling to do so and it is doing it very slowly, even if it will be able to exploit the massive Windows installed base. Huawei cannot do it, therefore, how is it possible for it to build a solid and effective ecosystem when Android and iOS are very solid and Microsoft is still struggling? I personally doubt that a detach from Android could be a feasible and profitable way for its business: the Chinese market could be good enough for their projects, but Europe, US and other countries are a completely different story.
Takeaway
Huawei is becoming a strong competitor in the application processor field and it has the potential to gain good market share. Mediatek is also growing fast, providing updated SoCs every year, and becoming more and more competitive. Samsung is also growing fast and it is gradually using its own SoCs to substitute competitors' solutions even for the mid-end and the low-end devices.
In this scenario, the company, which is risking more to lose further market share is Qualcomm. Qualcomm is going to suffer a more and more oppressive competition in the AP market, while it has also has to face some infringement matters.
Qualcomm still has additional revenue sources to exploit, like the healthcare and the drone field, but the application processor market pressure and the gradually declining royalties yield are not good points to take into account.
On the contrary, the new Snapdragon 820 provides renewed good performances for a good enough power consumption tradeoff, with a completely personalized SoC and a very competitive GPU. Given the announced producers' adoption, the SD 820 is likely to provide a better financial performance than the SD 810 and it is going to improve Qualcomm's image that was somewhat scratched last year.
I actually rate it a hold, with a possible short-term upgrade if the SD 820 will provide optimal performance once released on real products.
Disclosure: I/we have no positions in any stocks mentioned, and no plans to initiate any positions within the next 72 hours.
I wrote this article myself, and it expresses my own opinions. I am not receiving compensation for it (other than from Seeking Alpha). I have no business relationship with any company whose stock is mentioned in this article.
Additional disclosure: The author does not guarantee the performance of any investments and potential investors should always do their own due diligence before making any investment decisions. Although the author believes that the information presented here is correct to the best of his knowledge, no warranties are made and potential investors should always conduct their own independent research before making any investment decisions. Investing carries risk of loss and is not suitable for all individuals.