You thought about buying shares in a company but, for whatever reason, you didn't. Then, of course, the price skyrocketed. You woulda been rich!
You thought about selling shares of a company but you decided to hold. Then, naturally, the board slashed the dividend by 75%. You coulda saved yourself money -- and a ton of grief!
You sold company XXX because it was going nowhere and you used the proceeds to buy ZZZ. Then, predictably, XXX's price doubled while ZZZ got chopped in half. You shoulda stayed with XXX!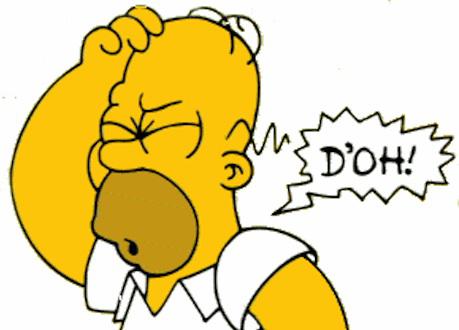 Woulda ... coulda ... shoulda. If you've been an investor for any meaningful stretch, you no doubt have said those words a time or 10. And you probably will say them again because second-guessing is human nature -- and you happen to be human.
Second Guesses & The Dividend Growth 50
Back in the fall of 2014, I asked 10 fellow Seeking Alpha contributors to select 50 companies each, and I tabulated their "votes" to create a collaborative portfolio.
Before I started receiving their lists, I selected my own 50 -- even though my choices wouldn't be part of what I then called the New Nifty Fifty. As it turned out, I agreed with the consensus on 39 companies. The 11 they selected that differed from mine and the 11 I selected instead are listed in the tables below.
On Dec. 16, 2014, I invested about $25,000 into what I renamed the Dividend Growth 50. The idea was to set up a real-money, real-time, buy-and-hold portfolio I could track for years.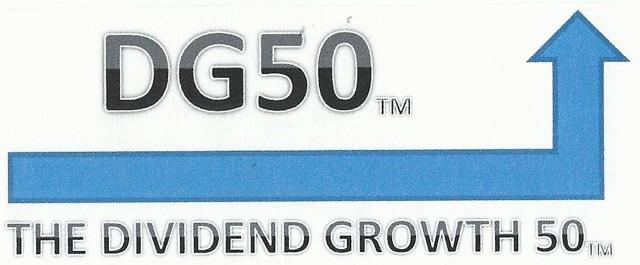 The project just celebrated its first anniversary, and I've been pleased with it so far. But just for funsies, let's play the woulda-coulda-shoulda game!
Heavenly Eleven?
Here are the 11 companies the panel chose that I did not. These are actual results from Dec. 16, 2014 to Dec. 16, 2015, both for total returns (with all dividends reinvested, as DG50 rules dictate) and income produced.
COMPANY

SHARES BOUGHT 12/16/14

COST

SHARES 12/16/15

VALUE

12/16/15

INCR% (DECR)

DIV RCVD

AFLAC (NYSE:AFL)

8

$466.72

8.205

$506.24

8.47

$12.76

Caterpillar (NYSE:CAT)

5

$453.00

5.188

$351.33

(22.44)

$14.89

Clorox (NYSE:CLX)

5

$499.65

5.134

$673.17

34.73

$15.26

Dominion Resources (NYSE:D)

7

$506.66

7.200

$486.50

(3.98)

$13.72

Emerson Electric (NYSE:EMR)

8

$482.96

8.292

$382.26

(20.85)

$15.27

General Electric (NYSE:GE)

20

$501.00

20.703

$641.37

28.02

$18.64

Genuine Parts (NYSE:GPC)

5

$517.45

5.105

$444.84

(14.03)

$9.30

IBM (NYSE:IBM)

3

$460.77

3.101

$431.93

(6.26)

$15.18

J.M. Smucker (NYSE:SJM)

5

$497.95

5.112

$634.24

27.37

$13.22

Target (NYSE:TGT)

7

$511.49

7.199

$531.28

3.87

$15.27

Wells Fargo (NYSE:WFC)

9

$483.03

9.244

$516.27

6.88

$13.41

TOTALS

$5,380.68

$5,599.43

4.07%

$156.92
As you can see, this group realized a total return of about 4% while generating $156.92 in income. Clorox, GE and Smucker were the big winners, while five of the 11 saw paper losses. All in all, not great but not awful.
Now, here is the combined performance of the 11 companies I chose that the panel did not. I used each stock's price at the midpoint of the day's low and high on Dec. 16, 2014. I then calculated each company's growth as if dividends were reinvested throughout the next 12 months.
COMPANY

SHARES BOUGHT 12/16/14

COST

SHARES 12/16/15

VALUE

12/16/15

INCR%

(DECR)

DIV RCVD

Accenture (NYSE:ACN)

6

$497.64

6.130

$668.68

34.37

$12.79

Avista (NYSE:AVA)

15

$504.30

15.612

$552.82

9.62

$20.10

Costco (NASDAQ:COST)

4

$551.72

4.179

$680.17

23.28

$26.46

Welltower (HCN)

7

$524.72

7.344

$486.49

(7.29)

$23.50

Main Street Capital (NYSE:MAIN)

17

$487.73

18.543

$542.57

11.24

$46.92

MasterCard (NYSE:MA)

6

$501.06

6.042

$604.44

20.63

$3.85

Medtronic (NYSE:MDT)

7

$503.30

7.135

$560.60

11.38

$9.66

Norfolk Southern (NYSE:NSC)

5

$513.80

5.131

$460.67

(10.34)

$11.89

Northrop Grumman (NYSE:NOC)

3

$431.10

3.056

$579.88

34.52

$9.36

Raytheon (NYSE:RTN)

5

$521.20

5.125

$655.74

25.81

$13.20

Walt Disney (NYSE:DIS)

5

$455.35

5.029

$572.25

25.67

$3.30

TOTALS

$5,491.92

$6,364.31

15.88%

$181.03
Led by Northrop Grumman and Accenture, that heavenly 11 experienced nearly a 16% gain. Six were up more than 20%. Only two, Norfolk Southern and HCN, suffered paper losses. And thanks in great part to special dividends paid by Costco and Main Street, they even beat the other 11 in dividends produced.
How would these 11 companies have impacted the DG50 had they been subbed in for the 11 that I didn't choose? Quite substantially, as noted here:
COST

12/16/14

VALUE

12/16/15

PCT

INC

DIV RCVD

DG50

$25,029.94

$26,272.65

4.96%

$725.61

Mike's 50

$25,141.18

$27,037.53

7.54%

$749.72
As the following table shows, "my 50" would have easily beaten the total return of the Vanguard S&P 500 ETF (NYSEARCA:VOO), while trouncing the Vanguard Dividend Appreciation ETF (NYSEARCA:VIG). It would have almost matched the total return of the Vanguard Dividend Growth Fund (MUTF:VDIGX), which benefited from an extra dividend payment during the period. (For future comparison sake, I bought positions in all three on Dec. 16, 2014.)
| | | | | | | |
| --- | --- | --- | --- | --- | --- | --- |
| ETF/ FUND | SHARES BOUGHT 12/16/14 | COST | SHARES 12/16/15 | VALUE 12/16/15 | INCR% | DIV RCVD |
| VIG | 6.000 | $477.18 | 6.139 | $485.10 | 1.66% | $10.90 |
| VOO | 3.000 | $552.57 | 3.062 | $583.83 | 5.66% | $11.68 |
| VDIGX | 219.348 | $5,005.53 | 237.164 | $5,400.22 | 7.89% | $143.33 |
Obviously, I'm a genius, right?
Well, I woulda been a genius if I coulda convinced myself a year ago to invest in the best of my 11 selections. But I didn't ... so I shoulda been ashamed to have even used the word "genius" just now!
For the record, two panelists each selected Costco, Medtronic, Norfolk Southern, Avista, Welltower, Main Street and Disney. One chose Northrop Grumman and another selected MasterCard. So it's not as if I unearthed any unknown gems.
What About The Next 12 Months?
Absent a time machine, there's nothing any of us can do about the year just passed. So let's try to look ahead at the prospects of these companies.
Only three of "my 11" are considered undervalued by Morningstar: Welltower, Norfolk Southern and Disney. Accenture, MasterCard, Medtronic and Raytheon are deemed fairly valued. Costco and Northrop Grumman are overvalued. S&P Capital IQ roughly agrees with those assessments, being slightly more favorable about MDT and slightly less so about ACN and NSC. Neither Morningstar nor S&P Capital IQ covers Avista and Main Street, but those companies are no bargains; AVA has a 19.3 P/E ratio and MAIN, as usual, trades at a huge premium to its Net Asset Value.
Of the 11 I did not choose in my 50, either Morningstar, S&P Capital IQ or both rate IBM, Emerson Electric and Wells Fargo as undervalued; AFLAC, Genuine Parts, GE and Target as fairly valued; and Caterpillar, Clorox, Dominion and Smucker as overvalued. (S&P Capital calls CLX and D "strong sells" and CAT a "sell.")
To be honest with you, I'm not turning cartwheels at the prospects of buying any of those 22 companies today.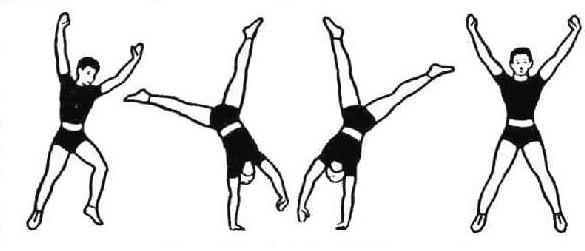 It is difficult to make a valuation-based case for the companies I'd most like to add to my personal portfolio: COST (30.3 P/E), NOC (18.3), RTN (18.7), DIS (21.6), ACN (21.9), MA (30.3), MDT (40.6) and D (22.4).
For various reasons, I have no interest in buying IBM (slow-moving dinosaur), AFL (too dependent on Japan), CAT (beaten-down industry), WFC (no major U.S. banks, thank you) or NSC (too coal-dependent).
I already own EMR, TGT, AVA, HCN and MAIN. I wouldn't mind topping off my Avista position but I'd need at least a 10% pullback to do so. I would be more likely to trim my EMR and TGT positions than I would be to add to them. And I already have more than enough exposure to REITs and BDCs.
Two Stocks To Buy Right Now (Maybe)
If you threaten to take away my craft beer and Cheez Doodles unless I buy a few of these companies today, I'll go with Northrop Grumman, Raytheon, Costco, MasterCard, Medtronic and Disney. Why? Because I like each of their business models and I can foresee each continuing to outperform long-term.
Of those, NOC and RTN would be my first buys, in part because of valuation and fundamentals, and in part because of the world in which we live.
Northrop Grumman makes products connected to security, cybersecurity, intelligence, surveillance and reconnaissance. Raytheon develops defense systems, radar and combat equipment.

Some of our political leaders might deny we are at war, but it sure feels like we are -- and NOC and RTN are positioned to thrive in this environment.
Both companies trade higher than their historic multiples but well below the industry norm. Both do well in Jefferson Research's ratings of earnings quality, cash-flow quality, balance-sheet quality and operating efficiency. Both receive Value Line's highest scores for Safety and Financial Strength. Neither has the kind of dividend yield I prefer -- NOC is at 1.68% and RTN at 2.12% -- but both have attractive payout ratios and outstanding records of dividend growth.
Hmm ... have I just talked myself into buying NOC and RTN? Not yet, but maybe if there is a little pullback. Or maybe if I simply get a little impatient. I mean, do I want to end up second-guessing myself after their prices soar like the unmanned spy planes Northrop Grumman is building for the Pentagon?

Conclusion
One of the primary purposes of the Dividend Growth 50 project is to present interesting candidates for research and investment. Several DG50-related articles have included lists of companies that didn't quite make the cut but that nonetheless are worth considering.
This article was written with that in mind. I certainly wasn't trying to diminish the panelists' selections while trumpeting my own. As I said, I'm no genius ... but I'm smart enough to know that the DG50 could crush "my 50" over the next 12 months.
The only thing I'm certain of is that the market will give all of us plenty of opportunities to woulda-coulda-shoulda ourselves silly.
Disclosure: I am/we are long VIG, VOO, VDIGX, AFL, AVA, CAT, CLX, COST, D, EMR, GE, GPC, HCN, IBM, MAIN, SJM, TGT, WFC.
I wrote this article myself, and it expresses my own opinions. I am not receiving compensation for it (other than from Seeking Alpha). I have no business relationship with any company whose stock is mentioned in this article.