Recently there have been more than a few articles posted on SA on the subject of portfolio diversification.
For example, one article discussed the optimal number of stocks to hold if dividend growth investing was the goal. The author recommended having no more than eight. One commentator wrote that 40 or 50 works for him.
I know some investors that hold well over a hundred stocks. Famed investor Warren Buffett, CEO and Chairman of Berkshire Hathaway, Inc. (BRK.A, BRK.B), says that around ten might be fine for the typical retail investor. My own portfolio contains 15 stocks and two index funds.
There is probably no completely correct answer. Your comfort level should define the number. Answering a couple of questions might help. How easy is it for you to monitor the performance of 5, 10, 20, or 50 stocks? If you own nine stocks, what will a tenth add to the party?
In addition to portfolio diversification, in my opinion, it is a good idea to consider individual companies that have multiple revenue sources across industries, products, geographies, and markets too.
Along the Santa Fe: Textiles to insurance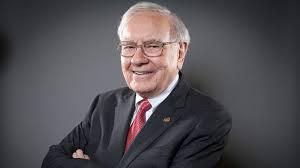 Berkshire is no longer just the textile manufacturer it started out as. It now controls over 60 wholly or mostly owned businesses, such as Burlington Northern Santa Fe railroad, Geico insurance, and Dairy Queen ice cream, and has stakes in over 60 other companies, like The Coca-Cola Company (NYSE:KO), Wells Fargo Corporation (NYSE:WFC), International Business Machines (NYSE:IBM), and Procter & Gamble (NYSE:PG).
A downturn in one industry, such as oil because of an oversupply situation, might be offset by growth in another, like banking, because of higher interest rates.
Although it might not the most important, diversification is certainly a key reason for the phenomenal success of Berkshire over the last half century. Shares have appreciated at an annual compounded rate of about 20%, as compared to a more modest 10% per year rise in the benchmark S&P500 index.
Does Berkshire have any risks? Sure, all companies do. One might be the fact that Buffett and his Vice-Chairman, Charlie Munger, are both elderly. Will there be time for them to groom someone that can continue the success? Buffett has indicated that a new CEO has been chosen but he won't reveal the person yet.
Is iPhone reliance smart?


Apple, Inc. (NASDAQ:AAPL) relies on the iPhone for two-thirds of its revenue and the bulk of its profit. Many analysts, and SA contributors, are predicting that a slowdown in iPhone shipment growth will occur next year based upon recent supplier checks and this doesn't bode well for the future of the company. The hard to fathom theory is that a $600B market cap company will be affected by a handful of subtier suppliers. Tons of articles, including here, generating hundreds of diverse opinions, have been posted on the subject.
While it is certainly advantageous to have a very diverse revenue stream, as Berkshire does with dozens of companies under its belt, Apple actually does a fairly good job here with five major product categories that have annual sales of $10B or more, four of which are showing consistent, if not spectacular, year-over-year revenue and earnings growth, the potential for iPhone issues next year notwithstanding.
Except for the Mac lineup all of the products and most of the services did not exist a mere eight years ago. Revenue from the non-iPhone business alone would put Apple in the top tier of the S&P500, higher than such powerhouses as, Alphabet (GOOG, GOOGL), basically a one-trick pony with its Internet search ad business.
Apple has been able to do all of this with its Think Different culture, captured succinctly in the book, Insanely Simple, by Ken Sagall, which has spawned a generation of users to buy products that work well within its interconnected ecosystem.
Until proven otherwise it might not be wise to count Apple out just yet.
Up and down the friendly skies


The industrial conglomerate United Technologies Corporation (NYSE:UTX) competes primarily in two distinct markets: aerospace components and building systems, which for the most part are not correlated.
Success in those two areas has helped the company pay uninterrupted dividends since the 1930s, when it also was added to the Dow Jones Industrial Average index. At the current pace in just a few short years UTC will join the Dividend Aristocrats, the group of S&P500 firms that have increased annual dividends for at least 25 years in a row.
A caveat to the diversification argument might lie in China, which has been responsible for much of the success of the company's elevator and HVAC businesses recently, and which provides an immense opportunity for sales of commercial aircraft components that UTC supplies going forward. A major customer, Boeing (NYSE:BA), indicates that over the next two decades more than $5T in new aircraft orders will be struck, a significant amount with Chinese and other Asian airlines serving the Middle Kingdom.
A current risk area for UTC is a slowdown in the building construction industry in China. The breakneck pace in skyscraper erection is finally fading. However, the Farmington-CT based company has a long history of riding out these types of storms with prudent management practices and a strong balance sheet. A reasonable long-term debt/equity ratio, 0.75, and plenty of cash, $7.5B, always helps. And with the implementation of the new two-child policy in China, it is possible that demand for new buildings will resume an upward motion once again.
Band-Aids and Tylenol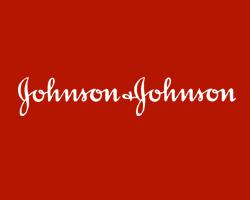 Johnson & Johnson (NYSE:JNJ) has often been described as one of the best buy and hold stocks around for those needing an extra bit of income over the long haul.
It is well diversified among three main businesses, consumer goods, medical devices, and pharmaceuticals, which contribute 20%, 35%, and 45%, respectively, towards overall company revenue.
And within each of those major segments sales are scattered among different markets worldwide.
In the consumer category the company offers many different brands. Well-known products such as Aveeno, Band-Aid, and Tylenol have been around for years.
Johnson & Johnson always has a bunch of drugs in its pipeline. At any one time there could be 10-15 of them awaiting FDA and EU approval. When these products hit the market shareholders can expect a tidy revenue stream to come online to replace what might be lost as some others lose patent protection.
Conclusion
Just as it is important to be diversified within a portfolio by owning more than one stock, investors might want to look at companies that have multiple revenue sources too.
Berkshire Hathaway, Apple, United Technologies Corp., and Johnson & Johnson are four to consider.
Disclosure: I am/we are long AAPL, UTX, JNJ.
I wrote this article myself, and it expresses my own opinions. I am not receiving compensation for it (other than from Seeking Alpha). I have no business relationship with any company whose stock is mentioned in this article.