Deals, Deals, and More Deals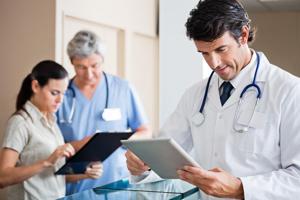 In 2015, the healthcare sector has seen numerous deals. Many of these are due to the growing demand for more affordable healthcare. Larger companies are better leveraged to negotiate preferable deals and provide healthcare services at a reduced price while still maintaining their desired margins. Walgreens Boots Alliance (NASDAQ:WBA) and Rite Aid (NYSE:RAD) have made a deal to become one large company while CVS Health Corporation (NYSE:CVS) has just closed its deal to own and operate nearly 1,700 Target (NYSE:TGT) pharmacies. These deals paired with economic trends in the healthcare space can provide an attractive investment opportunity.
Walgreens-Rite Aid Acquisition
The proposed deal between Walgreens Boot Alliance and Rite Aid is worth $17.2 billion, or approximately $9 per share of RAD. This represents a 48% premium in relation to where Rite Aid closed the day before the deal was announced on October 26. Walgreens will pay $9.4 billion in cash and assume the remaining $7.8 billion in debt. This deal, if approved (I will later discuss regulatory headwinds) is expected to close in the second half of 2016.
This would allow Walgreens to enter the Northeast and Southern California. The company would own about 12,800 locations nationwide, making it the largest in retail healthcare. Synergies between Walgreens and Rite Aid are estimated at over $1 billion. The larger size would allow for the company to have more leverage in their product contract negotiations, which will help increase its margins.
As with any big deal, the Federal Trade Commission (FTC) has requested more information from the two companies. According to Scott Mushkin, an analyst at Wolfe Research in New York, the proposed acquisition would give Walgreens 35% of national market share. In several larger cities, such as Boston, New York, and San Francisco, Walgreens and CVS would have over 70% market share.
This larger share would give the company more leverage as I wrote earlier. Walgreens is a company that has had a history of disputes with pharmacy benefit managers (PBMs) over reimbursement rates. These PBMs (CVS and Rite Aid both own and operate one) monitor large employers' and insurance companies' drug plans. Notably, Walgreens ended up parting ways with Express Scripts (NASDAQ:ESRX), the largest PBM in the country, which resulted in consumers taking their business elsewhere. The FTC will keep this in mind when reviewing this deal. Too much leverage by the company could result in higher prices for consumers.
Walgreens must also gain approval from Rite Aid shareholders. This should not pose a major threat, as Rite Aid shares are up about 30% from their closing price before the acquisition was announced.
The acquisition still allows CVS to remain near the top of its industry based on size. Currently, CVS has a market capitalization of $109.5 billion while Walgreens and Rite Aid have a market cap of $93.9 billion and $8.2 billion respectively.
CVS Closes Deal with Target
During the past summer, CVS announced a $1.9 billion deal with Target where it would own and operate 1,672 of Target's former pharmacies in 47 states in a store-within-a-store format. This will help its presence in the Pacific Northwest as well as generate an estimated $3.5-$4 billion in annual revenues. As of December 16, the two companies announced that they had closed the deal. CVS will now spend the next six to eight months rebranding the pharmacies within Target, converting technologies and systems, and training new CVS employees.
Walgreens's Deal with Valeant
Along with the proposed acquisition of Rite Aid, Walgreens recently made a distribution deal with Valeant Pharmaceuticals (VRX). It is a 20-year agreement where Walgreens is to hold Valeant drugs on consignment until delivery and sell them at a discount. This allows Valeant to compete with generic drug prices. The deal is estimated to save the U.S. Healthcare system $600 million.
This could potentially marginalize PBMs since they are responsible for negotiating between pharmaceutical companies and drug stores. Essentially, this alliance between Walgreens and Valeant bypasses PBMs. According to CVS CEO Larry Merlo, "These actions ultimately drive up costs for payers when you think about the use of prescription co-payment programs." The reason behind this is because the deal does not include government insurance programs. Also, employer health plans would have to decide whether or not to pay higher reimbursements since not as many consumers are covered with the deal.
Pharmacy Benefit Management (PBM)
CVS Caremark, the company's PBM business, now accounts for 60% (Statista) of its revenues and is expected to generate $121 billion in 2016. To compete with much larger CVS, Rite Aid purchased a PBM business over the summer. EnvisionRx is now a wholly owned subsidiary of Rite Aid that cost the company around $2 billion. It offers revenues north of $4 billion by offering both traditional PBM services as well as a fully integrated mail-order service for easier access to consumers.
The PBM business has been key to the recent success of CVS. If the Walgreens and Rite Aid deal is approved by the FTC, the company will have access to their own PBM business, which could help drive revenues.
Economic Trends
Several economic factors have been bringing about change to the healthcare services sector. The Affordable Health Care Act is putting pressure on companies who operate in the healthcare space to lower their costs. This has led to the acquisitions and mergers that we have recently seen (and discussed in this article) and resulted in larger companies that have more bargaining power.
Demographics are also contributing to the growth in the healthcare sector. Around 10,000 Americans turn 65 every day, which is a trend that will continue for roughly 14 more years. The healthcare market is now expected to comprise 20% of the nation's gross domestic product by 2021.
Takeaway
Healthcare is always going to be a necessity. With the expected growth in this sector to account for 20% of GDP by 2021, the Big 3 in the pharmacy space should perform well moving into the future. I believe that CVS has less risk since they have completed their deal with Target, which should generate $3.5-$4 billion in the next few years. With that being said, an investor could take on more risk by investing in Walgreens or Rite Aid since there is still speculation as to whether or not the deal will be approved by the FTC. Upon approval, shareholders of this company could greatly benefit from the synergies, increased market share, and PBM business.
Disclosure: I am/we are long CVS.
I wrote this article myself, and it expresses my own opinions. I am not receiving compensation for it (other than from Seeking Alpha). I have no business relationship with any company whose stock is mentioned in this article.