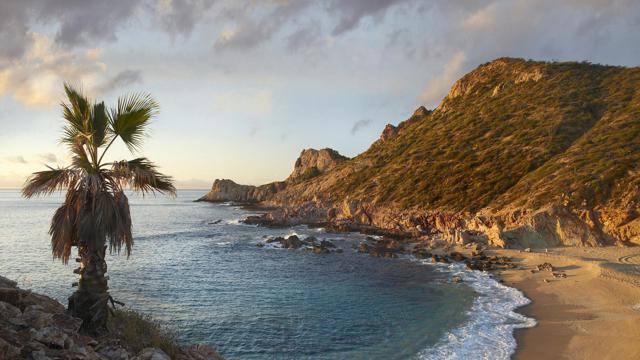 Img 1: Mexico
Two big recent announcements stand to be big boosts for Spirit Airlines (NASDAQ:SAVE) and investors of Spirit Airlines. Mexico, one of the largest countries the U.S does not have open skies with is about to get a similar arrangement put in place. In addition, the United States and Cuba recently announced a bilateral agreement to reestablish commercial air services between the United States and Cuba.
These announcements should disproportionately affect Spirit positively compared to other U.S airlines due to Spirit's smaller size and larger proportion of operations focused on Caribbean and Latin America markets compared to other U.S airlines.
Mexico
A similar arrangement to open skies is set to go into effect between the U.S and Mexico will follow agreements already in place between the U.S and 118 other nations. This will pave the way for unlimited air service between the countries, compared to the current agreement that only allows 2 or 3 airlines on each route and requires long applications and approvals to begin flying any route. The agreement has been written up and pending approval by the Mexican legislature it should likely go into effect early in 2016.
To see the negative consumer effects of the current arrangement you only need to look at current air fares to and from Mexico. The following chart shows air fares from Los Angeles to the 5 largest Mexican Metro Areas, the distance and two cheapest fare options. The airfare is nonstop unless noted for a round trip flight for Jan 15 - Jan 19 2016.
| | | | |
| --- | --- | --- | --- |
| Los Angeles (LAX) To | Distance (nm) | Cheapest Airline/Price (NYSEARCA:USD) | Second Cheapest Airline/Price (USD) |
| Mexico City | 1550 | $470 American/United | $603 Volaris |
| Guadalajara | 1310 | $521 Volaris | $617 American |
| Monterrey | 1230 | $576 Volaris (1 stop) | $598 American (1 stop) |
| Puebla | 1600 | $543 American (1 stop) | $556 United (1 stop) |
| Tijuana | 127 | $854 Volaris (1 stop) | $985 (1 stop) |
Table 1: Air fare data between the United States and Mexico
In comparison, flying similar distances in the United States on Spirit Airlines costs the following.
Table 2: Air fare data between United States cities
Clearly, by limiting competition airlines have enjoyed duopolies on routes between the U.S and Mexico and as a result kept airfares ridiculously high. The removal of service barriers will be perfect for a disruptor such as Spirit who will be able to go in and cause stimulation in the market by being able to offer drastically lower fares. Spirit has the benefit of having the lowest operating costs of any U.S airline, the only thing many customers are likely to care about on short 2-5 hour flights between the U.S and Mexico.
Despite the crazy airfares however air travel to and from Mexico has been growing rapidly, with passenger numbers growing 11% for U.S citizen travel to and from Mexico and growing over 8% for non citizen travel from 2013 to 2014. Delta Air Lines is bullish on prospects for Mexico air travel growth, recently purchasing a 49% stake in the country's flag carrier, Aeromexico (OTCPK:GRPAF) ahead of the new air service agreement.
There has not been much talk about the potential for U.S airlines from a U.S-Mexico open skies type arrangement, however there are a number of interesting statistics to look at. There are 11.6 million legal Mexican immigrants in the United States, compromising 28% of the total U.S foreign born population. In addition business ties between the U.S and Mexico are rapidly growing as it becomes an attractive alternative for cheaper manufacturing as wages rise in China. Cheaper access to the country through cheaper air travel should drive increased benefits and make the country even more attractive to outsource manufacturing to. The strength of the U.S dollar abroad has also made Mexico an attractive tourist destination for Americans, many who travel to Cancun and Los Cabos. Despite all of these facts, the number of passengers traveling by air between the U.S and Mexico still trails the number of passengers traveling between the U.S and Canada by air. Canada has a small fraction of the population Mexico has and only around one million Canadians living in the United States. In addition 90% of Canadians also live within 100 miles of the U.S border while the population in Mexico is much more evenly spread throughout the country, requiring more air travel when coming from the U.S. As the Mexican economy continues to grow its much larger population should eventually allow it to become a larger trading partner with the United States compared to Canada, even with Mexican wages well below the wages in Canada. All of these things bode well for air travel growth potential between the United States and Mexico.
Cuba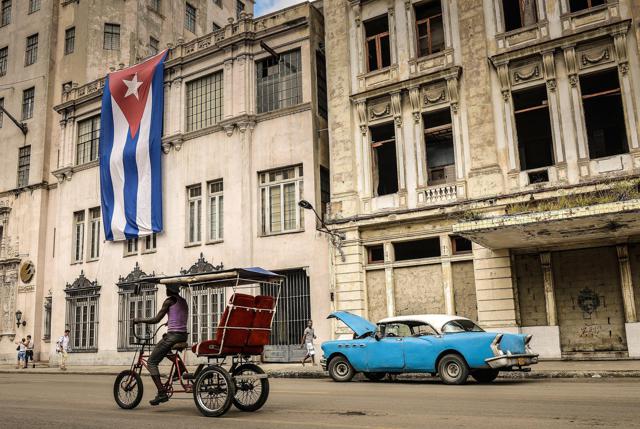 Img 2: Cuba
The normalization of the relationship between the U.S and Cuba should bring large benefits to Spirit. Spirit's largest and most profitable hub in Fort Lauderdale is also the most economical place in the United States to fly to Cuba from. Spirit will be able to easily fly to a wide array of destinations in Cuba economically from Fort Lauderdale due to its proximity to Cuba. Spirit will also benefit from an enormous Cuban community in the Miami/Fort Lauderdale area that will be able to travel home much more freely and for a much cheaper price than they could in the past. Tourism to Cuba is expected to rise significantly in the future however most of that tourist traffic will likely be coming at the expense of travel to other Caribbean destinations Spirit serves. Also, for the time being it has been reported that hotels in Cuba are full months in advance and the island will be unable to handle a large influx of visitors until more infrastructure is built, limiting the upside for Spirit in the short term.
The long term benefit for Spirit will come from rapid economic growth in Cuba as a result of sanctions being lifted driving increased tourism numbers over time and increased business between the United States and Cuba. The large Cuban population in the Miami/Fort Lauderdale region will also likely develop strong business ties with their homeland and drive passenger traffic in the form of business and VFR traffic for Spirit.
Conclusion
Currently Spirit only flies to Mexico City, Cancun, and Los Cabos, with the majority of its flights focused on the vacation destinations of Cancun and Los Cabos and only 1 flight to Mexico City from Fort Lauderdale. Spirit Airlines will have to launch additional Mexican service first once the new air service agreement is put in place. It will also be competing with an abundance of U.S carriers, namely JetBlue (NASDAQ:JBLU) and Southwest (NYSE:LUV),who will likely also want a piece of the large newly opened market. Despite this, Spirit's low cost structure that trumps that of any of its U.S competitors and great success in Latin and Caribbean markets so far bode well for it.
When it comes to Cuba, Spirit will also first need to announce service to the country and in addition get government approval before they can reap any benefits from the opening up of Cuba. Once they do so however, their great hub location both geographically and in terms of demographics should make their Cuba operation a large success.
2015 has been a terrible year for investors of Spirit Airlines but the long term still looks bright and opportunities such as the ones discussed in this article are some of the many long term prospects ahead for this company.
Disclosure: I am/we are long SAVE.
I wrote this article myself, and it expresses my own opinions. I am not receiving compensation for it (other than from Seeking Alpha). I have no business relationship with any company whose stock is mentioned in this article.