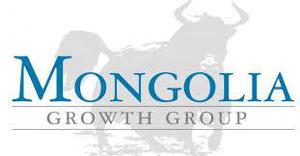 Mongolia Growth Group (OTCPK:MNGGF) (TSX:YAK) is the sort of stock that certain investors usually only dream about - it's trading at a sixth of tangible book value with no debt, the CEO is an owner-operator (and likely a certifiable genius) who doesn't draw a salary, and under the right circumstances, it could be a hundred-bagger. If you want to get contrarian, I'm not sure you can get more contrarian than this.
It's an alluring story on many levels, and one I've wanted to like ever since meeting founder-CEO Harris Kupperman ("Kuppy") several years ago - but I'm obviously glad I've stayed on the sidelines. I couldn't resist taking another look after the complete battering shares have taken since July, and while I want to throw caution to the wind and make this a jockey bet, there are still several issues I can't get over. Since Free Cash Flow 50 wrote a good overview in August (and there's a good writeup on VIC that I'll link to in the next paragraph), I'm not going to waste space repeating the basics - I'll just highlight the reasons why I'm not yet ready to hop on board here.
1: Mongolian Political and Economic Stability Still A Wildcard
Part of the thesis, as expressed by Kuppy and others, has been that investments in Mongolia don't entail the same risks as other frontier markets due to the massive, imminently-to-be-exploited resource potential, as well as the pro-Western government. VIC author AAOI, who wrote up the bullish case in October 2012, went so far as to say this:
"I realize this isn't orthodox opinion but I just don't see Mongolia as particularly risky on an absolute basis or relative to other western developed nations. That's not to say that Mongolia doesn't have its owns very real risks and issues, just that the range of outcomes here is relatively predictable and many of the typical pitfalls associated with investing in frontier markets don't really apply in this case. The more you peel back the Mongolian onion the more this becomes obvious I think. That, and the embedded growth derived from OT & TT "turning on" is a lock, which will fuel substantial gains in GDP and average incomes (from present run rates) and hence in the value of MGG's RE portfolio."

"Think about it like this, even if we assume the worst-case scenario where the government goes nuts (highly unlikely IMO) and rips up OT's existing agreement and reinstitutes a new contract where Rio is essentially nothing more than a contract miner earning a 10% IRR after it recoups its initial investment (with the rest of the economics going to the government) - Even then, Mongolia still powers through as OT & TT still get built and hence run rate GDP of $8B becomes "steady state" GDP of ~$16B. The takeaway is that GDP should approximately double in 2-3 years regardless of the macro and that this doubling is predictable."
… well, I guess the charitable way to put it is that didn't happen. Oyu Tolgoi is now expected to be fully operational by 2020 at the earliest - and that's if there are no more hiccups along the way. Mid-next year, the country will host parliamentary elections; there's really no way to tell how FDI-friendly the populace will be feeling.
Even though, for now, OT is now back on track - with project financing lined up earlier this month - I'm not holding my breath for smooth sailing ahead. In February, the Mongolian government conducted a national referendum, polling 3.3 million cell phones (more than the country's population of 3 million) and asking whether respondents preferred austerity or continued development. The response rate was only 10%, and the approval rate among those who did respond was only 56%. This is only one data point, and it's admittedly anecdotal and likely not a large enough sample size, but it's really all we have. In an article this November, the East-West Center referred to FDI as "controversial" among Mongolians. This November, in protest of a contract change at Tavan Tolgoi, the head of the Mongolian Labor Union set himself on fire. From what I understand, he's been a rabble-rouser for several years, and has a decent following.
In addition to the political questions, there's also the issue of the debt and non-FDI-related economic policy. The IMF's report in March concluded that Mongolia is "at high risk of public debt distress under the baseline scenario", and S&P downgraded Mongolia's rating in November. Miners have already paid $1.3B to the Mongolian government, and it's not clear that the government has managed that money wisely (indeed, historically, the country's financial record has been patchy). I'm also not sure that more money necessarily solves the fiscal management problem - this may be a "mo' money mo' problems" situation; I don't think it would be entirely inaccurate to draw parallels to star athletes who have no idea how to manage their money and end up bankrupt mere years after they stop playing. The Mongolian Togrog - which Kuppy thought would go substantially higher - has gone in the opposite direction, and has been partially responsible for obscuring increases in value of the portfolio over the years.
2: Is The Commodities Supercycle Over?
I won't spend much time here, because I think the question is enough - but with slowing growth in China hitting copper, the gold bubble likely over, and coal all but dead between increasingly stringent environmental regulations worldwide and the abundance of cheap natural gas in the U.S. - it's worth asking if the 10-year outlook is really as bright as originally thought. This isn't necessarily an OT-specific issue; it's been described by Rio Tinto as their "best project" and it seems to be pretty low on the cost curve. That said, if other projects prove to be less economical (coal in particular appears to be going the way of the dodo), it would put a damper on the likelihood of the "exponential" upside scenarios that I would need to believe in to offset the risks discussed in point 1. Finally, it's worth noting that there is reflexivity here - in a high commodity price environment where there's more "pie" to share among the Mongolian government and populace, it would seemingly be easier to get things done than in an environment where the economics don't allow as much room for negotiation.
3: NAV May Not Be A Margin Of Safety
This is my biggest question mark. I'm going to be careful how I word this, because I don't want to imply anything negative whatsoever about Kuppy or how NAV is marked - I want to make it clear that I 100% trust the audited numbers, and Kuppy. That said, I also don't think that NAV might be all that meaningful or "protective" if continued economic and political volatility pushes the resource development story out another year, or two, or three… again, it's a bit reflexive; if you believe in the long-term story then it would perhaps be irrelevant if NAV was $1 or $2 or $0.50. But in the meanwhile, this isn't a story where you can say "oh, NAV is X, so downside is protected." In the short term, assets are worth what you can earn from them or what you can sell them for. It's widely believed (and most likely true) that MGG is the preeminent real estate investor in Mongolia. Some commentary from Kuppy suggests that they're significantly outperforming the broader market; while they're more focused on retail than office, Kuppy did mention in an August interview that half the office space in the country was vacant, vs. only mid-single-digits for MGG.
I could crunch numbers here but I think that would be besides the point - this is not an investment where you can model your way to success. As an investor, you have to consider the scenario where further delays cause rental rates and occupancy to continue to fall. MGG doesn't have a ton of cash on the balance sheet, and not much room to cut expenses (Kuppy's already working for free). If the company had to sell assets to raise liquidity, it seems reasonable to assume that they might have to take a markdown from current NAV. The new move into a capital-light brokerage business is interesting but it's unclear that it has the potential to be material in the current environment.
Finally, it's worth noting that even with no debt (i.e. no interest costs to pay), it would be a cause for celebration if MGG maintained AFFO breakeven. There really hasn't been any of the "compounding" to NAV over the past few years that bulls expected, and I think it's too optimistic to expect that to suddenly materialize. This is not a developed-markets REIT that operates on a spread between cap rates and interest rates… it's a pure-play bet on price appreciation of Mongolian real estate driven by the exponential GDP growth that would result from resource development. Until such time as that actually occurs, the NAV will likely remain static.
Conclusion: I Really Want To Make A Jockey Bet… But I Can't
I really, really, really like Kuppy. His backstory is fascinating and he essentially gave up running an extraordinarily successful hedge fund to build this business in Mongolia. If there's anyone I want to be invested alongside in an emerging market, it's him - and I don't fault him for any of the "mistakes" and business model pivots some commenters point out; it's part of the entrepreneurial process, particularly in a market like Mongolia. I think he's making all the right decisions; I'm just not sure there are enough levers he can pull to offset the factors that are outside of his control.
Given how negative most investors seem to be on mining and Asia, I don't see much risk of the share price of a highly illiquid frontier market play suddenly running up over the next few quarters. I've wanted to throw a couple thousand shares of MGG in my PA for quite some time and just let them sit there for the next 10 years, just based on Kuppy, but every time I sit down and think about it seriously, there are just too many risks for me to stomach, even for a tiny personal account position. It's still one of the most fascinating and unique stories around, though, so investors with higher risk tolerance than me should read the linked write-ups (as well as Kuppy's blog) and consider checking in on the company's progress every few quarters. I still want to believe this will "hit" someday, even if that day isn't as near as originally thought… and if shares got cut in half again from here, I'd have to think about taking a speculative position.
Editor's Note: This article covers one or more microcap stocks. Please be aware of the risks associated with these stocks.