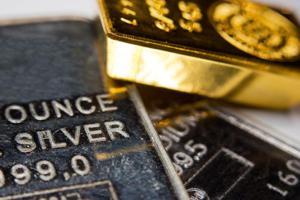 In my recent article "Comparing Precious Metals ETFs" I reviewed risk parameters of the physically backed funds tracking four main precious metals: gold, silver, platinum and palladium. This time I would like to extend the analysis a bit further by identifying equities and fixed income ETFs that are most and least correlated to these metals. This exercise will hopefully give investors a better feel for how each specific metal behaves.
For the purpose of the analysis, I am using the largest by assets physically backed non-leveraged ETFs: SPDR Gold Shares (NYSEARCA:GLD) for gold, iShares Silver Trust (NYSEARCA:SLV) for silver, ETFS Physical Platinum Shares (NYSE:PPLT) for platinum and ETFS Physical Palladium Shares (NYSEARCA:PALL) for palladium. To identify equities and fixed income ETFS most and least correlated to precious metals, I have put the four ETFs in question through the correlation analysis check up on InvestSpy. Only the funds with minimum $1 billion of AUM and 5 years of trading history were taken into the account. Utilizing 5 years of daily data, the summary of results looks as follows:

Source: InvestSpy
The table above provides a few interesting insights:
Summing up
Precious metals' correlations with stocks and bonds appear to be generally low across the board, thus they can be efficient diversifiers in traditional equities/fixed income portfolios. When your view on any of the metals turns bullish, it may be a welcome addition to your portfolio.
Disclosure: I/we have no positions in any stocks mentioned, and no plans to initiate any positions within the next 72 hours.
I wrote this article myself, and it expresses my own opinions. I am not receiving compensation for it (other than from Seeking Alpha). I have no business relationship with any company whose stock is mentioned in this article.