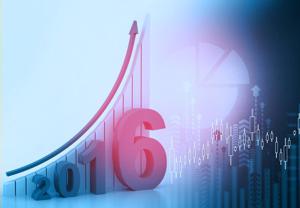 Overview
In this series of articles, I will be taking a look at various industry sectors and selecting what I believe will be outperforming stocks for 2016. For this article, I will review the following Containers & Packaging stocks:
Step 1
The first step I took to narrow down the list of possible options was to look at the earnings over the past five years of these stocks within the industry sector. I removed any stock that had negative or flat (less than 2%) earnings growth over the past five years. These stocks included:
Ball
Greif
International Paper
Myers Industries
Owens-Illinois
Sealed Air
UFP Technologies
Step 2
I then took the list of remaining stocks and checked the revenue growth of each over the past two years. I am removing any stocks that had flat revenue growth (less than 2%) or a decline in revenue over the past two years. These stocks include:
AptarGroup
Avery Dennison
Bemis
Graphic Packaging
Step 3
My next move was to examine the trailing PEG ratio of each of the remaining stocks. I removed any stock that had a PEG ratio over 1.5 to focus more specifically on fairly valued/undervalued stocks. These stocks included:
Silgan Holdings
Sonoco Products
Step 4
The next set of data I reviewed was the Fundamental and Value Scores for each of the ten remaining stocks. These scores are calculated by YCharts and I have found them to be very useful when researching investment options. More details on each of the scores can be found here and here.
| | Fundamental Score | Value Score |
| --- | --- | --- |
| AEP Industries | 8 | 5 |
| Berry Plastics Group | 5 | 2 |
| Crown Holdings | 5 | 3 |
| Packaging of America | 10 | 9 |
| WestRock | 9 | 8 |
To determine the best stocks for 2016, I'm only taking into consideration stocks that have combined scores of 10 or higher. Doing this left me with the following remaining stocks:
AEP Industries
Packaging of America
WestRock
Step 5
My next step was to look at the book value of each company and to remove any stock that has seen a decrease in its book value over the past five years. However, none of the remaining stocks saw a decline in book value during this time period.
Step 6
I then looked at the remaining stocks and only included stocks with earnings yields of 5% or higher in my final analysis. AEP Industries was the only stock out of the remaining three that had a earnings yield below 5%.
Step 7
My next step was to look closer at each stock remaining that passed all previous criteria and determine whether or not there were any reasons to eliminate them as great stock candidates for 2016. In doing so, I reviewed the financials of each company, the most recent quarterly report transcripts, and searched for any news items that warranted concern.
Packaging of America
For its last quarter, the company posted a 3.3% decline in revenue and earnings per share on par compared to the same period last year. And while those numbers don't seem impressive, they are better than the industry average as Packaging of America continues to gain market share.
In addition, the company continues to improve efficiency through cost reduction and synergy improvements. This can be seen through the lower impact of falling sales towards the company's EBITDA values. While sales fell from $313M to $292M, EBITDA only decreased by $10M.
The company's CEO stated in a conference some of the reasons as to why Packaging of America is positioned nicely for continued growth.
First, we're in the right product. Corrugated container has established its place in society with over 80% of packaged goods going to market in a corrugated container. The product has virtually no obsolescence throughout and a very limited substitution for it. Containerboard is also one of the few products in North America that does not face an import threat.

After more than a decade of consolidation the industry is experiencing a relatively stable supply and demand balance with mill operating rates averaging 96.3% this year and 94.5% in October. On a per day basis, industry box shipments have grown and shown 15 straight months of positive growth. With the Boise integration effort finishing up, PCA is repositioned for growth.

During the past two years, we've built much more operational capability into our containerboard and corrugated product system. And our white papers business which is about 70% cut size office these papers produces 15% of our EBITDA. The business has relatively modern equipment, requires modest CapEx and produces good cash flow.
WestRock
For its last quarter, the company posted a 48.3% increase in revenue and a decline in earnings per share from $1.31 to $0.93 compared to the same period last year. These numbers don't mean all that much considering the impact of the merger that occurred near the middle of last year.
Shortly after the merger, WestRock acquired SP Fiber Holdings, an acquisition that helps to diversify the company's product offering. This acquisition along with several improvements across the company's various business segments that should lead to improved margins and higher growth moving forward.
Conclusion
Out of this group of stocks, my top picks for 2016 are Packaging of America and WestRock. Although both stocks have performed poorly this year (PKG down 20.3% YTD and WestRock down 30% since merger was finalized), I feel that both companies are currently positioned to see nice returns in 2016, considering their growth initiatives along with attractive valuations.
I don't expect huge price appreciation from these stocks this year, but I do feel that they have a great chance of outperforming the market in general. Both companies also have fairly strong dividend yields that will aide returns for shareholders this year.
As always, I suggest individual investors perform their own research before making any investment decisions.
Disclosure: I/we have no positions in any stocks mentioned, and no plans to initiate any positions within the next 72 hours. I wrote this article myself, and it expresses my own opinions. I am not receiving compensation for it (other than from Seeking Alpha). I have no business relationship with any company whose stock is mentioned in this article.