According to IDC, companies worldwide spend close to $44 billion on storage hardware and software to manage copy data. The copy data management market is estimated to grow 5.4% annually over the period 2013 through 2016. Actifio (ACTIF) is a fast-growing company in this field that is expected to go public this year.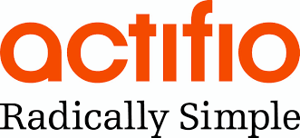 Actifio's Offerings
Waltham, MA,-based Actifio was founded in 2009 by Ash Ashutosh to address the issue of copy data management. While most companies were focused on managing the production data, there wasn't much focus on managing copy data. After identifying this gap, Actifio went about creating a solution that allows copies to be stored efficiently and people to access information from the past more efficiently.
Their core product Actifio Copy Data Storage began by utilizing the trends of virtualization, storage commoditization and the shift from tape to disk media to create a storage service that could be achieved at lower costs while increasing performance and availability. The solution is based on patented Virtual Data Pipeline technology that offers the cloud or an on-premise approach, eliminating the siloed data storage method. It combines individual parts of the data life cycle under a single service-level agreement, thus reducing data management costs.
The 2015 Gartner Magic Quadrant for Backup/Recovery Software places Actifio and Veeam in the Visionaries quadrant while EMC (EMC), IBM (IBM), CommVault (CVLT) and Symantec (SYMC) are placed in the Leaders quadrant.
Actifio's Financials
Actifio earns revenues by charging companies a fee for data management based on the volume of data being managed by them. Their mid-market customers pay an estimated $200,000 a year and larger companies spend as much as $1.8 million-$2 million on subscription to their service. The company also has started focusing on small and medium-sized businesses, which spend $580 billion on IT.
Actifio's detailed financials are not known, but the company has disclosed that its revenues for 2014 were "well over" $40 million and that its average deal size was $388,000.
The company is venture funded so far with $207.5 million in funding from investors including Advanced Technology Ventures, Andreessen Horowitz, Technology Crossover Ventures, Tiger Global Management, Greylock Partners, and North Bridge Venture Partners. Their last round of funding was held in March 2014 when they raised $100 million in a round led by Tiger Global Management at a valuation of $1.1 billion. In an earlier round in 2013, Actifio had raised $50 million in a Series D round that valued the company at $500 million.
In this Forbes article published around its last funding round in 2014, Ash says that though the company has the financials to go public, it would rather stay "maniacally focused" on winning customers as a private company before considering going public because going public could prove to be a distraction.
That is precisely what every billion dollar unicorn should to do: strengthen the fundamentals. But today Actifio's solutions are used by nearly 600 organizations in 36 countries, double the number in 2014. Their customer list includes names like Unilever, HBO, Netflix, IBM, SunGard and Time Warner Cable's NaviSite. It's definitely ready to go public and sits in an enviable position of being able to elect when to do so.
See the beauty of a strong focus on fundamentals?
By the way, Ash Ashutosh started Actifio as an Entrepreneur-in-Residence at Greylock. It was a fat startup, raising its first round on a concept. It raised $8 million in July 2010 in its Series A funding in a round led by North Bridge Venture Partners and Greylock Partners. Ash is a highly regarded domain expert in the storage area, and has a track record as a serial entrepreneur. When I spoke with him in 2013, he shared his process of raising funding on a concept in detail. You can read it here.
Disclosure: None.