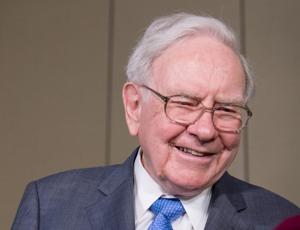 In 2012, distinguished investor Warren Buffett purchased a failing Southeastern US newspaper business as a part of his influential holding company, Berkshire Hathaway (NYSE: BRK.A) (NYSE:BRK.B). Somehow, over the years Buffett has managed to accumulate more investments in many other local newspapers despite the decline of print media.
So how did he do it?
Buffett employed both value and growth investing in his business strategy. An investor with this approach seeks out companies that show signs of high earning potential. The companies' promise should be higher than their competitors within the industry as well as higher than the overall market average.
Buffett provided this explanation when asked about his spending of $350 million to acquire over 28 local newspaper in 2012 and 2013. His primary focus relied in established profitability rather than growth potential. During the time of Buffett's purchase of Media General's (NYSE: MEG) newspaper business, the company's shares were trading below $4 apiece. Currently, each share sells at $15.87. Since MEG got rid of its newspaper business, things appear to have worked pretty well. Now it focuses only on TV and digital media. On the other hand, Warren Buffett still maintains that his newspaper business has been delivering constant profits over the years, albeit modest. So how did he turn things around?
An established customer-based clientele is paramount in examining the investments made by Buffett. Many customers demand local news. Therefore, a strong localized paper, with the capital backing of Warren Buffett, holds an enhanced capability for providing more content in additional formats and attracting a larger base of customers and advertisers. Small or virtually nonexistent market competition equals an attractive fundamental supply and demand scenario.
Obviously, we do not expect to see another Warren Buffett any time soon, but his inspiration to investors and the business empire as a whole will surely carry his image in many ways.
Right now, there is growing talk about value investing with special credits dedicated to Warren Buffett and Benjamin Graham, both of whom are well acclaimed as pioneers in their fields. But what really is value investing? What does it require from an individual or institution?
One thing that comes to mind is patience. If you want great success, the earlier you start, the better.
Some who lack patience have tried to take shortcuts. But recklessness has killed many businesses, careers and even relationships. This trend is very well illustrated in the way Warren Buffett remained patient with his investment in newspapers.
Patience is what many good value investors have in common. They do not invest in a company expecting returns tomorrow, but are eager to wait for several years as long as they are able to see through its growth plans.
Working in business is very similar, and this attitude is well discussed in a book I recently read, which, in my opinion, epitomizes Warren Buffett's investment philosophy.
The book is written by Deep Patel and bears the title, A Paperboy's Fable: 11 Principles of Success. It is an inspirational, entertaining and educational read. The book discusses the life of a young paperboy who is on a journey to turn one of the least growth-centric professions into a mint.
The book is strategically divided into 11 different sections, each representing various "success principles": recognizing opportunity, investing in success, harnessing ingenuity, overcoming objections, adding value and reducing costs, creating raving fans, crushing it with consistency, scaling for growth, the power of diversification, delegating authority and branding for the future. A Paperboy's Fable is certainly one of the best business books I read in 2015, and I highly recommended it.
As we all know, Berkshire Hathaway's newspaper investment is viewed as one of the shrewdest in recent history. As everyone rushed to digital media, Buffett saw value in the old styled newspaper. Since then, he has turned things around and he now claims profits from the business. This clearly suggests that the best time to invest is when everyone else is running from the market, or even a particular stock, as long as you can see through how you can benefit from it in the future.
Conclusion
Buffett's purchases show that a certain industry doesn't necessarily need to be excelling for it to be a noteworthy investment. A newspaper may not be in style, a major breakthrough, nor high-tech. However, according to Buffett, there is still a significant demand for local newspapers, which cannot easily be met by alternatives.
The newspaper business is still a potentially profitable investment. But keep in mind: Buffett makes no claims of substantial profits from the newspaper acquisitions, but rather only reasonable, stable profits relative to the acquisition prices he paid.
Disclosure: I/we have no positions in any stocks mentioned, and no plans to initiate any positions within the next 72 hours.
I wrote this article myself, and it expresses my own opinions. I am not receiving compensation for it. I have no business relationship with any company whose stock is mentioned in this article.