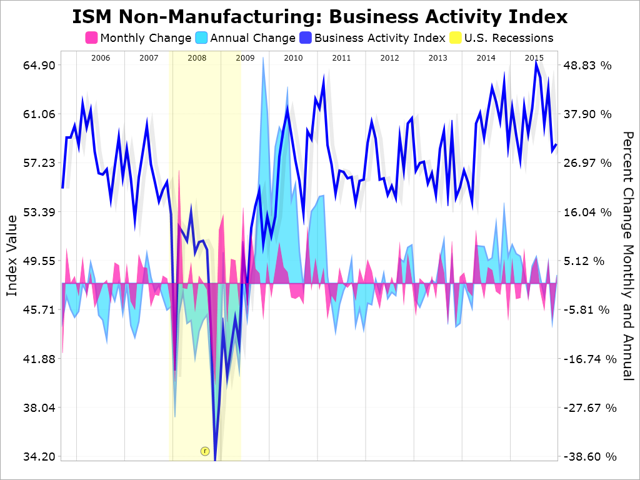 Wednesday, the Institute for Supply Management released its latest Non-Manufacturing Report on Business indicating that service-related business activity slowed slightly in December with the overall non-manufacturing index falling to 55.3 from last month's reading of 55.9.
At 58.7 the business activity index improved since last month but rose just a slight 0.170% above the level seen a year earlier.

Overall, the service sector showed strength, clearly continuing to expand with improving employment, orders and general activity.