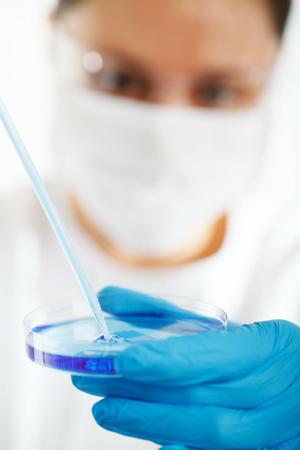 The smaller the company the bigger the risk of massive shifts in valuation on a single catalyst. This truth is inescapable, and the biggest mid and small-cap share movers of 2015 show the risk and the rewards of investing in this sector.
Last year showed that investors stood to gain more than they lost when buying into these smaller biopharma players generally, although this will come as cold comfort to shareholders in Puma Biotechnology (NYSE:PBYI) or Celladon (CLDN), who saw their holdings collapse after clinical disappointments. On the other hand, Galenica (OTCPK:GNHAF) and Exelixis (NASDAQ:EXEL) were rather surprising risers in 2015, with the former seeing strong performance from its anaemia franchise and the latter looking competitive against immuno-oncology agents in kidney cancer.
Mid cap ($25-5bn): top risers and fallers in 12 months
Share price (local currency)
Market cap ($bn)
YE 2014
YE 2015
Chg
YE 2015
12mth chg
Top 5 risers
Galenica
SFr792
SFr1574
99%
10.6
5.2
Incyte (NASDAQ:INCY)
$73.11
$108.45
48%
20.2
7.8
Alkermes (NASDAQ:ALKS)
$58.56
$79.38
36%
11.9
3.3
UCB (OTCPK:UCBJF)
€63.20
€83.23
32%
18.2
2.6
Lupin (OTC:LUPNY)
Rs1427.55
Rs1837.8
29%
12.7
2.3
Top 5 worst performers
Zydus Cadila
Rs1598.35
Rs327.80
(79%)
5.2
(0.2)
Puma Biotechnology
$189.27
$78.40
(59%)
2.5
(3.2)
Medivation (NASDAQ:MDVN)
$99.61
$48.34
(51%)*
7.9
0.2
PT Kalbe Farma
IDR1830
IDR1320
(28%)
4.5
(2.6)
Aspen Pharmacare (OTCPK:APNHY)
ZAR406.00
ZAR309.48
(24%)
10.5
(6.3)
*Reflects 2-for-1 stock split
Specialty pharma was a good place to be, at least for the first half of 2015, after which worries about pricing began to weigh heavy on the shares of big players like Valeant (VRX). The second-half decline did not affect Galenica, which has a fairly secure position in iron deficiency anaemia with its agents Injectafer and Velphoro; shares nearly doubled on the year.
The question for the Swiss group in 2016 is how investors will react to the planned separation of its Vifor division, which sells the anaemia drugs, from the Galenica Santé pharmacy wholesale and retail business.
More modest gains were recorded by Incyte and Alkermes, the former rising on hopes for its Lilly-partnered rheumatoid arthritis project baricitinib and the latter on the antidepressant ALKS 5461. Lupin, meanwhile, ended the year on a 29% gain, a contrast to most of its counterparts in India like Aurobindo, Dr Reddy's Laboratories (NYSE:RDY), and the biggest faller, Zydus Cadila.
Joining Zydus in poor share price performance was Puma, down 59% on the year as enthusiasm cooled for its cancer project neratinib on negative adverse events reports. Meanwhile, the South African generics specialist Aspen Pharmacare fell as its growth prospects slowed.
The small swinging pendulum
Investors comfortable with risk and looking to make significant gains again needed to look no further than small caps, with the best performing stocks more than tripling.
Exelixis continued to enjoy the wave of positive clinical results for Cometriq in renal cancer, while positive data for Anacor Pharmaceuticals (NASDAQ:ANAC) in the unsexy world of dermatology, spiced up with M&A rumors, left it as one of the industry's biggest gainers in 2015.
The FDA's nod to a generic version of Merck's (NYSE:MRK) migraine drug Maxalt-MLT gave Jubilant Life Sciences investors their biggest return in over four years. Galapagos (NASDAQ:GLPG) shareholders, on the other hand, had Gilead (NASDAQ:GILD) to thank for their windfall after it licensed the Jak inhibitor filgotinib in RA and Crohn's for an upfront fee of $300m.
Small cap ($5bn-250m): top risers and fallers in 12 months
Share price (local currency)
Market cap ($m)
YE 2014
YE 2015
Chg
YE 2015
12mth chg
Top 5 risers
Exelixis
$1.44
$5.64
292%
1281.5
1000.4
Galapagos
€16.00
€56.76
255%
2489.7
1875.2
Anacor Pharmaceuticals
$32.25
$112.97
250%
4984.7
3601.3
Jubilant Life Sciences
Rs121.15
Rs410.3
239%
1005.0
690.5
Prothena (NASDAQ:PRTA)
$20.76
$68.11
228%
2147.0
1578.5
Top 5 worst performers
Celladon
$19.53
$1.47
(92%)
35.2
(420.0)
Synta Pharmaceuticals (SNTA)
$2.65
$0.35
(87%)
48.5
(240.1)
Avalanche Biotechnologies (AAVL)
$54.00
$9.52
(82%)
245.2
(968.2)
Zafgen (NASDAQ:ZFGN)
$30.84
$6.29
(80%)
171.3
(529.0)
Chimerix (NASDAQ:CMRX)
$40.26
$8.95
(78%)
413.0
(1,055.5)
While the highs in the small cap sector were certainly high, the lows were just as extreme. As ever, the falls from grace for our biggest losers were all down to clinical failures or setbacks.
Chimirex's holiday present to followers was the failure of its Phase III cytomegalovirus project brincidofovir. While Zafgen, which had showed initial promise with its weight-loss project beloranib, found itself in the cross hairs of regulators after a patient death in its Prader-Willi Syndrome trial forced it to halt the study.
The massive risk still attached to gene therapy was highlighted by spectacular crashes for Celladon and Avalanche Biotechnologies. Celladon lost pretty much all of its value on the failure of Mydicar, its gene therapy for heart failure, while disappointment over the efficacy of Avalanche's wet AMD asset spelled its doom.
These share price movements might be extreme, but with continued scrutiny on pricing, a worsening macro-economic climate and the Nasdaq biotech index already down 7% so far this year, volatility might be the watchword for 2016 (The biotech whip-rounds start early, January 07, 2016).
To contact the writers of this story email Jonathan Gardner, Lisa Urquhart or Edwin Elmhirst in London at news@epvantage.com or follow @ByJonGardner, @LisaEPVantage or@EPVantage on Twitter
Editor's Note: This article covers one or more stocks trading at less than $1 per share and/or with less than a $100 million market cap. Please be aware of the risks associated with these stocks.