Temporary suspension of circuit breakers may introduce some calm, but we believe the ups and downs of the China equity markets - and underlying opportunities - are not about to go away.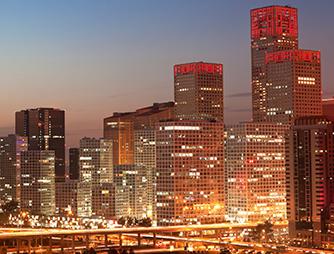 China equities are off to a rough start to the year, with the CSI 300 and MSCI China indices down by some 13% and 9%, respectively, through January 7, 2016.1 The recently introduced circuit breaker mechanisms within the A-share market have been singled out by many market participants as being the key driver behind the selloff during the first four trading days of the year.
Beyond Circuit Breakers, Drivers of Volatility Remain the Same
We would argue, however, that the sources of price fluctuations in the A-share market have not necessarily changed. Indeed, they continue to be determined by a combination of its underlying investor mix, their corresponding behaviors and, importantly, equity fundamentals and valuations.
Having said that, the circuit breakers do appear to have exacerbated the herd mentality within the market, particularly when investors are reacting to perceived negative market events. This would seem to explain the sudden acceleration of selling activity on both January 4 and January 7 when the circuit breakers were triggered, as investors hastily sought to position themselves in response to weaker PMI data/concerns on the lifting of share sale restrictions and an increase in the Central Bank of China's (PBoC) yuan/U.S. dollar daily fixing, respectively-for fear that they would not be able to do so over the full course of the normal trading day. It did not take long for the selling activity to spill over to the H-share market in Hong Kong as broader de-risking activity accelerated.
Suspension Could Allow Liquidity Providers Back In
In response to the market turmoil, the China Securities Regulatory Commission (CSRC) announced on the evening of January 7 that the circuit breaker mechanisms would immediately be suspended on a temporary basis. Individual stock price movements will only be subject to the +/-10% price limits that were in place prior to the introduction of the circuit breakers. The turn of events is not completely surprising to us given that the CSRC had commented earlier in the week that the market needed time to adjust to the new mechanisms. At the same time, it noted that the circuit breakers themselves will continue to be refined based on the market situation.
With this announcement, we anticipate that some degree of calm will be restored in the markets. Aside from the acceleration of selling activity, one of the unintended consequences of the circuit breaker mechanism seems to be that it also prevents would-be buyers from deploying capital. As market dynamics revert to the previous regime, contrarian investors focused on fundamentals may be once again able to take advantage of dislocations created by shorter-term investors.
This Is Not the End of Volatility - or Opportunity
The above does not necessarily mean that 2016 will be without other challenges. As the PBoC seeks more flexibility for the yuan and increased market determination in its exchange rate, it will likely lead to volatility in both FX and equity markets. Moreover, our outlook is that the Chinese government will likely seek to accelerate supply-side reforms to help address the issues around excess inventories on state-owned enterprise (SOE) corporate balance sheets. This may result in some short-term pain in certain industries with overcapacity, such as materials, basic metals and real estate. However, if successful, it will likely yield long-term economic benefits as stronger companies with more robust business models emerge.
It is important to note the many bright spots in the Chinese economy. We believe there are opportunities within industries demonstrating healthy top- and bottom-line growth. These range from certain "sunshine" industries that comprise environmental services and alternative energy, health care, technology, equipment and machinery, to more conventional industries across consumption, insurance and utilities. Indeed, such a bifurcation in the economic structure of China provides an environment that, in our view, is conducive to active management across both long/short and long-only investment approaches.
1Source: Bloomberg.
This material is provided for informational purposes only and nothing herein constitutes investment, legal, accounting or tax advice, or a recommendation to buy, sell or hold a security. This material is not intended as a formal research report and should not be relied upon as a basis for making an investment decision. The firm, its employees and advisory clients may hold positions of companies within sectors discussed. Specific securities identified and described do not represent all of the securities purchased, sold or recommended for advisory clients. It should not be assumed that any investments in securities identified and described were or will be profitable. Any views or opinions expressed may not reflect those of the firm as a whole. Information presented may include estimates, outlooks, projections and other "forward looking statements." Due to a variety of factors, actual events may differ significantly from those presented. Neuberger Berman products and services may not be available in all jurisdictions or to all client types. Investing entails risks, including possible loss of principal. Investments in hedge funds and private equity are speculative and involve a higher degree of risk than more traditional investments. Investments in hedge funds and private equity are intended for sophisticated investors only. Unless otherwise indicated returns shown reflect reinvestment of dividends and distributions. Indexes are unmanaged and are not available for direct investment. Past performance is no guarantee of future results.
The views expressed herein may include those of those of Neuberger Berman's Asset Allocation Committee which comprises professionals across multiple disciplines, including equity and fixed income strategists and portfolio managers. The Asset Allocation Committee reviews and sets long-term asset allocation models and establishes preferred near-term tactical asset class allocations. The views of the Asset Allocation Committee may not reflect the views of the firm as a whole and Neuberger Berman advisers and portfolio managers may recommend or take contrary positions to the views of the Asset Allocation Committee. The Asset Allocation Committee views do not constitute a prediction or projection of future events or future market behavior.
This material is being issued on a limited basis through various global subsidiaries and affiliates of Neuberger Berman Group LLC. Please visit www.nb.com/disclosure-global-communications for the specific entities and jurisdictional limitations and restrictions.
The "Neuberger Berman" name and logo are registered service marks of Neuberger Berman Group LLC.