Hello and welcome to 2016. Hopefully, it's treating you well so far.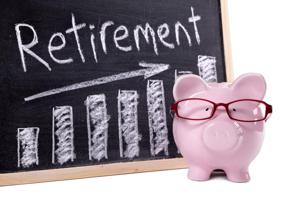 In the comments thread of the last issue of the Digest, there was a lot of discussion around creating a series of articles, or possibly a section of the Dividends, Income & Retirement community devoted to those who are transitioning from the accumulation to the distribution phase of their investment journey. I think it's worth exploring, and I think in the near term, the best way to achieve this specific demographic focus is to have you all address it specifically in the articles submitted by our authors, and of course, in the ongoing conversations taking place in our comment streams.
I am also considering the possibility of amassing these articles and comments within a separate area of the site that would serve as a ready-made library of research and ideas specifically for retirees. However, those are not decisions I am able to make on my own. I'll keep you posted on what seems to make the most sense as we travel down this road. In the meantime, many gracious thanks in advance for your help and input in developing this exciting new avenue on Seeking Alpha.
As a start - and a huge thanks to Bob Wells for the idea - it seemed wise to poll the community at large to see where we can make the biggest impact. To that end, the following survey breaks down a variety of scenarios, from distribution strategies to pre-retiree time horizons to retirees' portfolio size. We'd like to hear from you about which scenarios best apply to you.
***I am going to close the polls on Wednesday, January 20, 2016 at 8 pm Eastern. In the meantime, please feel free to send me a direct message with any questions.
I look forward to seeing your responses and to finding out where everyone is at.
And now, on to the week's Dividends & Income news and analysis:
"Boston 'T' Party? Investors Should Consider Abandoning This Ship:" by The Struggling Millennial
"What The New York Times Got Wrong About Prospect Capital" by Albert Alfonso
"David Van Knapp Positions For 2016: Dividend Growth Investors Must Separate Fact From Fiction, Cope With Risk, And Never, Ever Panic" by David Van Knapp (interviewed by Robyn Conti)
"How To Build A Dividend House: Which Stocks Go Where?" by Dividend House
"My Shocking News: I Added 23 New Stocks To My Portfolio In 2015 - Good News, Most Are Quality" by RoseNose
"AT&T: Dead-Money?" by Christopher Davis
"NorthStar Realty Finance's Huge Dividend And Its Huge Undervaluation Make It A Buy" by David White
"This Uncovered REIT Gem Has All The Ingredients Of Something Special" by Brad Thomas
"Kinder Morgan Is Not The Swiss National Bank" by Arbitrage Trader
"Are We At The Bottom For Share Prices Of Exxon Mobil And Chevron?" by Alexander J. Poulos
And one more thing...
Well, actually two:
First, Chris DeMuth Jr. and Andrew Walker, CFA, regular Seeking Alpha contributors and Rangeley Capital portfolio managers, host a 15-minute podcast for investors. Their next episode is going to focus on answering questions about retirement, income and dividend investing, and they want to hear from you! So hit them with your best questions in the comments, and you just might hear yours on the next podcast!
Also, I wanted to thank you all for helping me cross the 1,000-subscriber mark at the end of 2015. It's amazing that so many of you want to hear from me, and it means a lot that you clicked that "Follow" button to receive regular updates from me. If you haven't followed me yet, go on and hit that button and join the 1,000-plus Seeking Alpha readers who, in my humble opinion, have excellent taste.
Disclosure: I/we have no positions in any stocks mentioned, and no plans to initiate any positions within the next 72 hours.
I wrote this article myself, and it expresses my own opinions. I am not receiving compensation for it (other than from Seeking Alpha). I have no business relationship with any company whose stock is mentioned in this article.