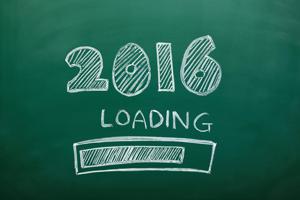 By nearly every measure, 2016 is off to a bad start: The U.S. stock market is off to its worst week ever, oil prices plunged to a twelve-year low, and global worries are elevated. However, not all is lost: It should be noted that of the global markets, the U.S. is best positioned to weather the coming storm that is, at this point, very much likely. As the global economy falters (particularly emerging markets, led by China), it is wise for investors to opt for large-cap American companies with strong balance sheets. More specifically, large-cap American financial companies should be on everyone's radar at this point.
Slowing growth
We've all seen the headlines: China's GDP has steadily fallen for the past six years and is currently set to grow at a rate less than 7% for the first time in the coming year. Manufacturing in China is also experiencing a considerable contraction. The problem is not just China though: Low interest rates in many emerging markets have caused inflation to skyrocket and currencies to become immensely devalued. Naturally, this has put pressure on these countries' demand for imports, resulting in overall slowing global trade. As of October of 2015, global trade was pegged at a growth rate of 1.5% - that's nearly no growth.
The oil glut and its effect on commodity prices has only succeeded in dampening global trade. Countries that rely heavily on oil exports, such as Russia and Nigeria, are seeing their exports fall. And although the growth of oil rigs has slowed, production has not.
Debt bubbles
Across the emerging market sector as a whole, debt has tripled since the last recession. There is no question that China is leading the pack: China's debt-to-GDP ratio indicates that its total borrowing is 240% of GDP, and it has grown over 50% in the last four years alone.
What is driving China's debt bubble? Shadow banking. Ordinary Chinese retail investors are being sold high-yield junk bonds by shadow banks that are using proceeds to invest in the Chinese real estate market. Even more worrisome, China's real estate market is beginning to flounder: In 2015, home prices fell 6%. Don't worry, though, because the government is easing restrictions in order to artificially boost prices.
Finding solace in the U.S. market
So, what should be your game plan in 2016? Consider focusing on American companies with minimal exposure to global markets. (Say no to big MNCs like PepsiCo (NYSE:PEP) and Caterpillar (NYSE:CAT).) Let's narrow it down a little more: Large-cap companies fare better not only during times of volatility, but also during times of tightening monetary policy. Consensus seems to suggest that the Fed will hike rates up to four times during the next year, and large-caps with strong balance sheets carrying little debt are sure to benefit.
With the news that the U.S. added a whopping 292,000 jobs in December, it is likely that the Fed will feel comfortable going forward with further increases. One would be wise to consider the financial sector, as interest rate spreads will begin to widen. I am confident in Wells Fargo (NYSE:WFC), as it is relatively undervalued (its P/E consistently remains below the industry average) and has little global exposure compared to some other financial names, such as Citigroup (NYSE:C) and JPMorgan (NYSE:JPM).
As Neil Irwin wrote in the New York Times recently, "[t]he American economy is acting as a steadying force in a volatile world." If the U.S. can assume the role of safe haven during the coming year, it should be able to remain resilient during the volatile months to come.
Disclosure: I/we have no positions in any stocks mentioned, and no plans to initiate any positions within the next 72 hours.
I wrote this article myself, and it expresses my own opinions. I am not receiving compensation for it (other than from Seeking Alpha). I have no business relationship with any company whose stock is mentioned in this article.