Approximately two years ago, I wrote an article about Awilco Drilling (OTCPK:AWLCF) trying to reduce the enthusiasm of a fellow author who claimed the company was "the world's most undervalued company" that "could get acquired at a massive premium." The company's share price has fallen by approximately 85% since I wrote that article.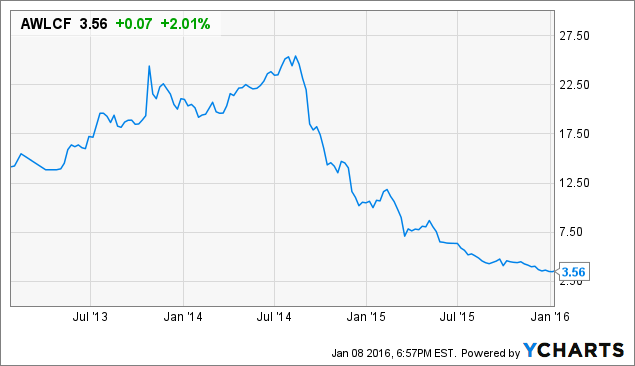 Even though I was initially bullish on the company and made a nice profit, I sold all my shares in the final quarter of 2013 as the risks had increased. The company was priced relatively fairly, considering it only had two rigs, which actually increases the operating risk.
Fast Forward to 2015
It's now been two years since I warned readers about Awilco's high-risk profile. Even though the company was printing cash, the risks were relatively elevated as the company was operating just two rigs. I argued that if one rig would, for instance, break down, the impact on the company's top and bottom lines would be pretty huge.
It looks as if my biggest fear has come true as Hess (NYSE:HES) told Awilco it would not be extending its contract for the Wilhunter, which has now been hot-stacked. The rig existed earlier in Invergordon at a standby rate, but it doesn't look as if anyone will show up to use the rig anytime soon. The Wilhunter is expected to be at the yard in April for a checkup.
Source: Company presentation.
This, of course, will have a huge impact on Awilco's revenues, net income and net profit. This was completely unclear from the company's Q3 financial results, which were boosted by the one-time payment the company received from Hess as some sort of compensation for the early release. As you can see on the income statement, approximately 55% of the company's revenue in the third quarter was booked as "other revenue," which is the Hess payment, while the "organic" revenue in the third quarter was just $39M.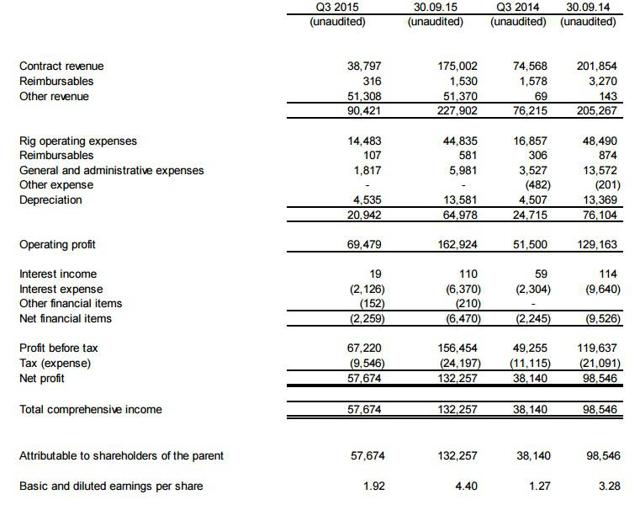 Source: Financial statements.
Don't get me wrong, $39M was still a very respectable amount as the total expenses were just $21M. Awilco would still have made money, but it would have been much less than the $57.7M it reported in Q3 2015 and the $132M it reported in the first nine months of the year. The financial results of the fourth quarter will be much worse; I would expect the net income to be just around $12.5-$15M, a 75% fall from the final result. This would also mean the dividend is at risk, as Awilco's ongoing payment of $0.50 per share per quarter is costing the company $15M per quarter.
Where Will the Company Go From Here? Will 2016 Be Better?
Q4 2015 will undoubtedly be worse than the third quarter, and according to my preliminary guesstimates, I think the free cash flow will fall quite substantially. However, this doesn't mean I'd fully write Awilco off as an investment. Fortunately, the WilPhoenix is under contract for another two years and Apache (NYSE:APC) has the option to extend the contract by an additional 27 months. However, I doubt Apache would consider extending the contract at the current dayrate of $387,500. Awilco might be able to re-contract the WilPhoenix to Apache after the current contract ends in Q4 2017, but it's not unlikely it would have to cut its dayrate by 50%.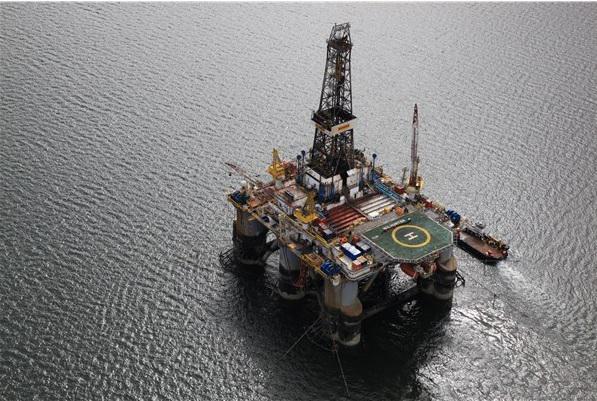 Source: Company website.
That's probably the same thing that will happen to WilHunter, which has been hot-stacked for a few months now. Awilco will have to re-market the rig to make sure it has a contract lined up for the period right after it gets released from the yard at the end of Q2 this year. There's zero doubt the company will be unable to catch a dayrate of $385,000 as it received from Hess, but I'd like to think Awilco would be able to re-contract the rig at a lower but still profitable price.
After all, Awilco has the advantage of a relatively low daily operating cost at the rigs as the operating expenses are estimated to be $85,000 per day (assuming both rigs are indeed working). So even if Awilco has to re-market the WilHunter at just 50% of the previous day rate, the company would still be making money. However, I'd like Awilco to be quite aggressive in its marketing attempts, as quite a few rigs will be looking for new jobs in 2016 (Transocean (NYSE:RIG) has, for instance, three rigs it will need to find new contracts for in the current quarter).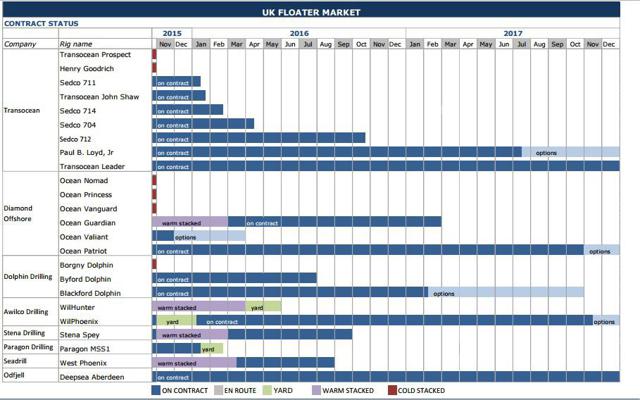 Source: Company presentation.
That said, I would not be opposed to another dividend cut (from $0.50 per quarter to, for instance, $0.25 per quarter), as this would allow Awilco to retire its long-term debt by the time its contract with Apache concludes at the end of 2017.
Investment Thesis
Back in 2013, I was negative about Awilco as the risk/reward ratio was very unfavorable. I seem to have been right; of course, external factors have really been decisive here, because a higher oil price would have resulted in a different situation. I was one of the very few people who wasn't calling Awilco a screaming buy.
Allow me to be contrarian again. Right now, Awilco is trading at a market capitalization of just $105M, even though its financial situation isn't bad at all (the current cash + tax position would actually cover the total amount of liabilities). Awilco should remain free cash flow positive in 2016 and 2017. I think the company will be able to pay at least 50% of the current share price in dividends over the next two years, so I'd expect the downside to be relatively limited from here on out. The perfect scenario would be for Awilco to be able to repay all its long-term debt in the current financial year, and then either be able to re-contract the rigs (even at a lower dayrate) or sell them for scrap (which isn't a very likely scenario).
I will very likely initiate a small long position (1,000 shares or so) in Awilco, and will have a closer look at the company's bonds as well.
Disclosure: I/we have no positions in any stocks mentioned, but may initiate a long position in AWLCF over the next 72 hours.
I wrote this article myself, and it expresses my own opinions. I am not receiving compensation for it (other than from Seeking Alpha). I have no business relationship with any company whose stock is mentioned in this article.
Editor's Note: This article discusses one or more securities that do not trade on a major U.S. exchange. Please be aware of the risks associated with these stocks.