For shareholders of National Bank of Greece (OTCPK:NBGGY), 2015 was a painful year that saw the bank endure a period of capital controls followed by a highly dilutive recapitalization.
But as we move into 2016, it's worth taking another look at NBG whether you are a potential new investor or an older shareholder looking to recoup previous losses.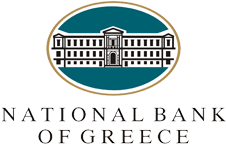 source: National Bank of Greece
Recapitalizations
Since the beginning of the financial crisis, National Bank of Greece has gone through several rounds of recapitalizations designed to shore up the bank's financial position. The latest of these came late last year and saw existing shareholders diluted to a combined stake of less than 5% of the bank.
The good news for investors is that NBG has a fresh batch of capital calculated to be an amount that would allow it to ride out a prolonged downturn. But the bad news is that such capital injections and assurances have been proven widely inadequate in the past. Each time NBG was recapitalized it was expected that it was the last time but problems arose once again, requiring more capital and shareholder dilution.
Because of this, investors should keep in mind the risk of future recapitalizations and dilution going forward. Potential drivers of this could include a sharper economic downturn, a Greek exit from the Eurozone, or another stand-off with creditors as seen in 2015.
While another recapitalization will not necessarily be required, it is a major risk factor that investors should be aware of regarding National Bank of Greece.
Bailout review
In 2016, Greece will also face a review of its bailout by its creditors. Creditors will review Greece's progress towards meeting the terms outlined in previous agreements with potential impact on future bailout terms.
Currently, the review is scheduled to begin on January 18 and be completed in February. However, previous bailout reviews have often exceeded their scheduled time frames and some sources expect this to happen again.
There are a variety of potential outcomes from the review and associated debt negotiations. In a negative scenario, Greece and its creditors could get into another stand-off like they did last summer, potentially resulting in more capital controls and Grexit fears. Such a scenario would be rough on National Bank of Greece and would increase the chances of another recapitalization. However, I believe a full repeat of last summer is unlikely given the economic damage felt and some of the more radical parts of the ruling SYRIZA party breaking off. Nonetheless, a less severe version of the stand-off could happen which would put pressure on NBG's shares and the Greek economy.
In a more positive scenario, Greece may be able to gain more debt restructuring, reverse some austerity measures, or gain some funds for infrastructure spending. Any of these three factors could provide a boost to the badly damaged Greek economy and help NBG to recover. The exact form of these measures will be hotly debated, especially in the area of debt restructuring where Greece, and more recently, the IMF are looking for debt writedowns while Germany seems to prefer interest rate reductions and maturity date extensions.
Overall, the result of the bailout review and debt negotiations could have a major impact on the Greek economy and investor sentiment, making it something NBG investors should definitely keep an eye on.
Political uncertainty
As economic conditions remain rough, the political situation in Greece remains uncertain. Currently, the left-wing SYRIZA party (144 seats) and the right-wing Independent Greeks (9 seats) have a coalition government with a slim majority in the 300-seat parliament. But legislation requiring further austerity measures or unpopular structural reforms has the potential to lose some of the more left-wing SYRIZA members, potentially leading to new elections.
The upcoming pension reform bill could be a major test for the government's ability to hold together and pass legislation. While there is still the possibility that problems could arise, the Deputy Prime Minister recently described the government's majority as "strong and solid".
Elections bring uncertainty and investors are afraid of uncertainty which could negatively impact Greek stocks, including National Bank of Greece. On the other hand, if the government can demonstrate its ability to function, Greek stocks, including NBG, could rise as it would bode well for the Greek economy and the chances of getting some sovereign debt relief.
Takeaway
National Bank of Greece still faces significant challenges in the year ahead as the economy remains slow, political uncertainty remains, and the bailout review is set to begin.
At this point, buying shares of NBG is a bet that Greece can begin to turn the corner in 2016 and will continue to recover in future years, as the failure to do so risks further shareholder dilution. Speculative investors may choose to build a small position in the stock; however, I continue to rate NBG as a hold pending further signs of progress towards recovery in Greece.
Disclosure: I/we have no positions in any stocks mentioned, and no plans to initiate any positions within the next 72 hours.
I wrote this article myself, and it expresses my own opinions. I am not receiving compensation for it (other than from Seeking Alpha). I have no business relationship with any company whose stock is mentioned in this article.
Additional disclosure: The author does not guarantee the performance of any investments and potential investors should always do their own due diligence before making any investment decisions. Although the author believes that the information presented here is correct to the best of his knowledge, no warranties are made and potential investors should always conduct their own independent research before making any investment decisions. Investing carries risk of loss and is not suitable for all individuals.
Editor's Note: This article covers one or more stocks trading at less than $1 per share and/or with less than a $100 million market cap. Please be aware of the risks associated with these stocks.