Android has always suffered various issues for what concerns the business and productivity segment: The absence of a valid OS for desktop use, lack of an Android OS able to efficiently exploit screens bigger than 5-6", the lack of continuous security updates and the separation from private and work accounts.
Even if some of these issues have been checked and solved somehow, Chrome OS is very far from being effective as a desktop operative system.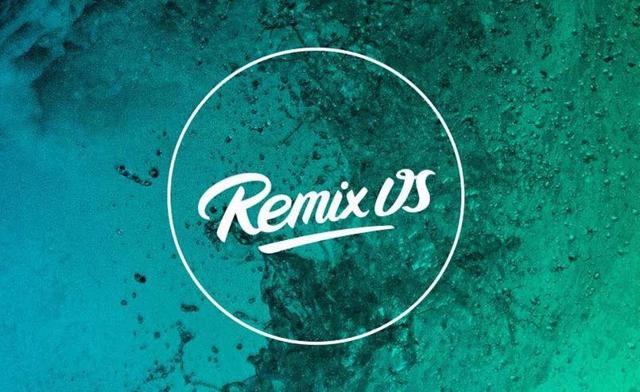 CREDITS: JIDE
In this scenario, Android-x86-Remix OS exactly shows which is the correct route that Google (Alphabet Inc. (GOOGL))(Alphabet Inc. (GOOG)) must undertake in order to consistently increase its enterprise market share but also in order to refresh the tablet sector and start to be an interesting choice for desktop use.
PIXEL C
Pixel C is the first Google attempt to create its proprietary example of an Android tablet. The tablet itself is very good and the "old" Tegra X1, which is still a 20nm SoC, but it works very well. The problem here is that Android is still not suitable for a tablet environment, where productivity is very important. The big screen area is essentially not exploited by the Android interface. And the fact that there are not so many applications studied for Android tablets, it's just the simple consequence of the inner lacking details in the Android interface/system.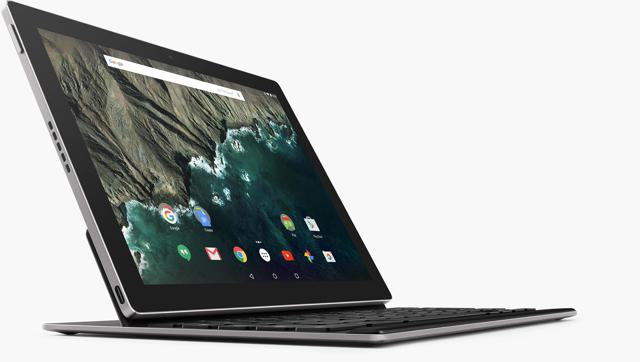 CREDITS: GOOGLE
For example, there is no split-screen mode, a lot of applications do not exploit well the landscape mode and there is a heavy lack of multi-tasking interface.
If you want to grasp better the issues inherent to Android on big screen, take a look at the following reviews:
ANDROID FOR WORK
Google partially tried to solve business issues through Android for Work. It is essentially a Google apps suite which works separately from the private apps and profile in order to separate private data and accounts from the work environment. This is a better feature than changing the user from the upper system bar. It is faster and more effective, but still it does not solve the aforementioned issues.
CHROME OS
Chrome OS is Google's attempt to penetrate the desktop environment with a proprietary OS instead of using the Chrome browser. But, apart from small and specific segments, Chrome OS is not suitable at all for the desktop environment because it's an Android system poured directly on a bigger screen with some minor tweak and no full support for the entire play store catalogue. There is lack of a "normal" control panel or settings, some traditional productivity apps are absent (Office and Adobe Reader) and it is too much browser-centric. Also, if you ditch Cloud Print service in order to directly use printers, it's better to pray.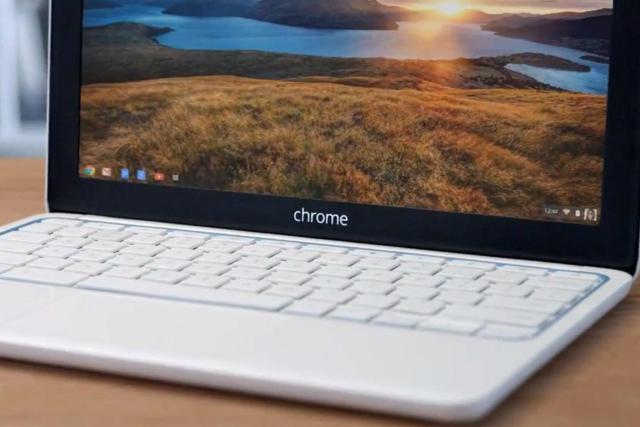 CREDITS: DIGITAL TRENDS
It's clear that Google has to rethink Android for bigger screens, making it more productive, more immediate, flexible and multi-tasking exploitable.
ANDROID X86 AND REMIX OS
And here comes Remix OS, which is a Lollipop fork designed by Jide. This OS is a desktop and tablet OS which is designed to do what Android and Chrome OS are not able to do yet.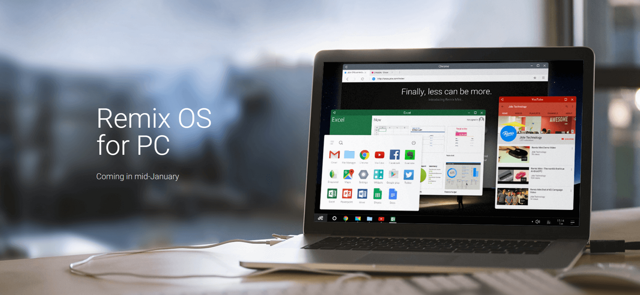 CREDITS: JIDE
It can run multiple windows with multiple apps, it has a control panel, a system tray, right and left click, shortcuts, keyboard shortcuts, multiview, a taskbar, continuous updates, compatibility with a lot of external dongles, mouses, keyboards and printers and the chance to run every app present on the play store (even if not every window view is perfect or fully compatible).
It simply unites the best features of Android with the best features of Chrome OS while recalling some features and user-friendliness from Windows 8/10 and OSX.
We must also consider two peculiar matters:
First, Remix OS is simply a "modified" Android, therefore, Google has all the required firepower to architect Android in order to run it effectively on desktops and tablets.
Second, but still extremely important, Jide is going to release Remix OS for free (with Android x86 help): it will be possible to put Remix OS on a USB drive of at least 8GB and run it from nearly every PC and Mac (we are talking about compatibility with hundreds of devices at least). I personally tested a leaked version on a 2011 Vaio and it works fine without any hardware issues and it runs everything smoothly with a lot of open applications.
TAKEAWAY
Remix OS is essentially what Chrome OS and Android must be for tablets, laptops and desktops: An OS capable of good multitasking and traditional desktop-like features while maintaining Google apps, services and its play store. At the same time, Google must push developers to develop more apps suited for tablets usage, even if such thrust would be "natural" once Google will provide something similar to Remix OS.
Remix OS may be the reference for future Google developments, or even a cheap and important acquisition: Given the low enterprise and business Android market share, providing an effective productive operative system could be the real start to increase Google's market from this point of view.
Just the fact that they have released a Google tablet last year, it means that Google still wants to improve in the enterprise segment (and Q1 and Q2 2015 saw some improvement in market share). Take a look at the following links, and you will see that Remix OS is considered what Android and Chrome OS have to be on tablets and desktops.
If we consider that iOS (Apple Inc. (AAPL)) still has more than 60% of smartphone and tablet enterprise market share, we see that Google still has a lot of room for improvement.
But that's not the only possible source of additional revenues and profits (from licensing and services): Lenovo (OTCPK:LNVGY) confirmed that Google Play is coming to China in 2016. This move, which was expected, opens up the door for additional revenues and profits (the Chinese app market is multi billion-dollar space) and it could provide more strict control on the malware menace.
Here, the revenue source is clear and massive: Hundreds of millions of smartphones are present on the Chinese market, but they use the AOSP, which practically does not provide sensible revenues for Google. The introduction of a Chinese Play Store implies the chance to have smartphones with Google services, in addition to smartwatches with Android Wear and Google Now services. Just think about the games market: Chinese Android games generated $ 3.6B, without accounting other kind of applications and related in-app purchases.
It's clear that Google's potential to generate additional revenues is still very high, and that is why I rate it as a "buy" as a long time period. For what concerns the short time period, I rate it a "hold" in order to avoid the recent oil turmoil and market woes.

Disclosure: I/we have no positions in any stocks mentioned, but may initiate a long position in GOOG, GOOGL over the next 72 hours.
I wrote this article myself, and it expresses my own opinions. I am not receiving compensation for it (other than from Seeking Alpha). I have no business relationship with any company whose stock is mentioned in this article.
Additional disclosure: The author does not guarantee the performance of any investments and potential investors should always do their own due diligence before making any investment decisions. Although the author believes that the information presented here is correct to the best of his knowledge, no warranties are made and potential investors should always conduct their own independent research before making any investment decisions. Investing carries risk of loss and is not suitable for all individuals.
Editor's Note: This article discusses one or more securities that do not trade on a major U.S. exchange. Please be aware of the risks associated with these stocks.