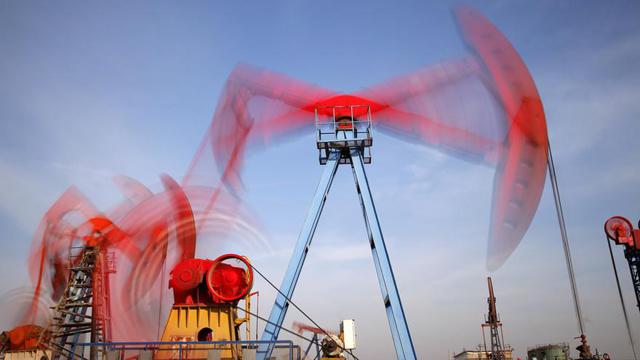 Source: MarketWatch
Halliburton (NYSE:HAL) has been practically groveling for approval of its Baker Hughes (NYSE:BHI) merger. The company has agreed to do anything, including selling assets beyond what is required by the DOJ. After missing a deadline to propose remedies to assuage the EU pursuant to the merger, Halliburton's groveling could become more protracted:
Halliburton passed on a midnight deadline to propose remedies to European Union regulators in its plan to buy Baker Hughes, meaning it likely will face a protracted antitrust review, Bloomberg reports.

The EU is now expected to open an in-depth investigation into antitrust concerns by Jan. 12, the EU's cutoff for an early ruling, which would push the regulator's final deadline for a decision into May, beyond the companies' self-imposed April 30 date to close the deal.
The decision could hurt the merger's prospects since the two oilfield services giants set a deadline for April 30 to close the deal. I believe further delays could hurt both companies for the following reasons:
Time Is Not On Their Side
The closer we get to the April 30 deadline without regulatory approval, the more HAL and BHI will trade down, in my opinion. Secondly, a big selling point was the $2 billion in cost synergies the merger would generate. Since the merger was announced, both companies have cut costs. Baker Hughes' run-rate operating costs are about 27% below what they were in 2014; Halliburton's costs are down by 15%. That said, I believe a lot of the efficiency gains have already been achieved and the $2 billion cost synergy estimate could be passe'.
The market appears to have also soured on the transaction. The discount between Baker Hughes' share price and its implied merger value has consistently been in the 8% - 10% range. That spread is now at an eye-popping 25%. Those who have bet on the "Buy BHI, Short HAL" carry trade might be deep in the red. Its spread could widen as economic headwinds and both companies' dismal earnings prospects begin to weigh.
Smaller Competitors Will Likely Fold
The rigmarole over asset divestitures could be to ensure a strong number three oilfield services firm emerges. Regulators fear that outsized power by the merger partners could create coordinated behavior or cause prices to increase. If a strong number three player stepped up it could assuage regulators' fears. General Electric (NYSE:GE) is rumored to be in the final stages of negotiations for some of the divested assets. Whether such a deal would make GE a strong number three in every product and in every market the merger partners' participate in is unclear.
Meanwhile, the downturn in oil prices have ravished the operations of smaller competitors like Weatherford International (NYSE:WFT) and C&J Energy Services (NYSE:CJES). Weatherford is currently considered the number four player among firms with outsized exposure to land drillers. However, it is in dire straits; its $7.7 billion in debt is at junk levels, and declining cash flows will make it difficult to service that debt. It has about $500 million in cash on hand and will be hard-pressed to make a $350 million principal payment next month. After February, I believe Weatherford could collapse under its mountain of debt and liquidity strain.
C&J's $1.1 billion debt is also at junk levels. In Q2 its $4 million in EBITDA was not enough to cover its $24 million in interest expense. Its limited cash could create liquidity strain. Without access to more credit, C&J could fold before Weatherford does.
Conclusion
The longer the merger takes to approve the wider BHI's merger spread will likely become. It could also become clear that potential strong number three candidates -- Weatherford and C&J -- may not survive a protracted oil industry downturn. There is a risk that the oilfield services equilibrium created by Halliburton, Baker Hughes and Schlumberger (NYSE:SLB) could be undone by the merger. Therefore, there is a strong possibility it will not be approved. Avoid HAL and BHI.
Disclosure: I am/we are short WFT.
I wrote this article myself, and it expresses my own opinions. I am not receiving compensation for it (other than from Seeking Alpha). I have no business relationship with any company whose stock is mentioned in this article.