In some of my previous articles I had a look at the Boeing (NYSE:BA) 747-8 Program and one of my main conclusions was:
Currently, Boeing depends on a commitment from Volga-Dnepr Airlines to take delivery of 20 airframes. The order loss [following Transaero's bankruptcy] does not weaken the bullish case for Boeing, but does make an already vulnerable program even more vulnerable.
In this article I will have a look at where the program stands now and how AirBridgeCargo's fleet expansion will affect the outlook for the Boeing 747-8 program.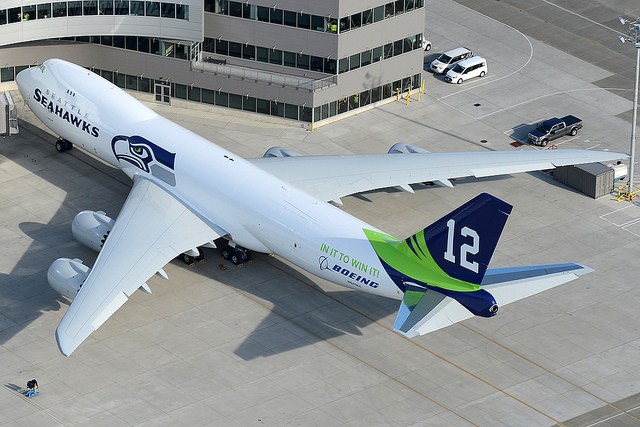 Figure 1: One of the aircraft that will be delivered to AirBridgeCargo (flickr.com)
Orders and Deliveries
To get an idea about the current state of the program it is important to look at the orders and deliveries:
As can be seen the backlog is slim. In total there are only 13 aircraft in backlog, almost split equally between the passenger and freighter variant.
Boeing has been waiting for growth on the cargo market to return to the historical 5% annual rate for order inflow for the freighter model to materialize, but while the jet maker kept delivering aircraft recovery of the market was slower than expected. This forced Boeing to cut back rates eventually, but it might have done this too late.
Currently Boeing produces 1.3 Boeing 747s per month, effective March 2016 the production rate will be reduced to 1 per month. This means that it will produce 12-13 aircraft in 2016 or in other words: Boeing will run out of backlog at the end of the year.
One of the things that marks weak demand for the superjumbo is the number of white tails, aircraft that have been rejected by the customer or aircraft of which the customer was not able to take delivery.
Currently there are 5 white tails (Boeing 747-8I) in storage, chances are slim that Boeing will actually be able to find customers for all those aircraft in the near future. Three white tails, once destined for Asiana Cargo, have been taken up by AirBridgeCargo.
While Boeing is finding customers for the freighter white tails, it does have a negative impact as the company delivers a white tail instead of adding an order to the backlog.
Impact of AirBridge order
During the Paris Air Show in June 2015, Volga-Dnepr UK Ltd committed to taking delivery of 20 aircraft. At that time I stated that this means another year of production for Boeing, stretching the backlog until the end of 2017.
However, recently more details about the commitment have become available and things look less vibrant than I sketched back in June 2015.
In an article published on Bloomberg.com Denis Ilin, Executive Vice President of AirBridgeCargo, said it would take delivery of 3 aircraft in 2016, followed by 2 or 3 aircraft per year until 2022.
Given that 3 of the aircraft that AirBridgeCargo will take delivery of are white tails, there are 17 aircraft to be built by Boeing. In total this means 17 months of production, but given that the cargo carrier only wants to take delivery of 2 or 3 airframes per year Boeing is facing a dilemma.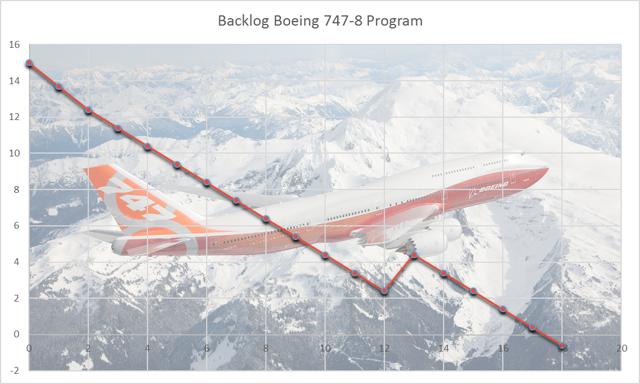 Figure 2: Backlog Boeing 747-8 Program (AeroAnalysis.net)
If 3 deliveries (annually) for AirBridgeCargo are added Boeing will run out of backlog in 18 months from now. This means that Boeing does not even have enough backlog to close the gap until production of 3 Boeing 747-8Is start as replacement of the current Air Force One aircraft. The fate of the program after 2018 is even more uncertain.
To bridge the gap Boeing needs at least 9 orders from customers other than AirBridgeCargo. To receive these orders Boeing again depends on fleet renewal programs on the cargo market, a market that has not shown enough growth in the recent years. If Boeing chooses to bet on a 5% growth rate for the cargo market, it does take a risk and even in that case the program will bleed to death within a few years.
A safer bet is one that includes a 25% rate cut starting in 2017. This means that any order Boeing receives will be spread out over a longer timeframe, giving the jet maker the opportunity to market the airframe to carriers such as UPS (NYSE:UPS), Cargolux and Cathay Pacific Cargo (OTCPK:CPCAY) which could buy as much as 30 aircraft to renew their fleets.
Conclusion
Boeing cut rates on the program far too late.
The AirBridgeCargo commitment will not save the Boeing 747-8 Program on its own.
To keep the program running at current rates at least 6 additional orders (and deliveries) are required annually.
A safer option is to cut rates by 25%. In terms of units this means 9 deliveries annually instead of 12. This would buy Boeing the time to pitch the airplane to other customers and would make the task of having 1:1 book-to-bill ratio more attainable.
To keep the program alive, even after the Air Force One aircraft are delivered Boeing will need to cut rates again: A short term sacrifice to achieve long term gain.
Disclosure: I am/we are long BA.
I wrote this article myself, and it expresses my own opinions. I am not receiving compensation for it (other than from Seeking Alpha). I have no business relationship with any company whose stock is mentioned in this article.
Editor's Note: This article discusses one or more securities that do not trade on a major U.S. exchange. Please be aware of the risks associated with these stocks.