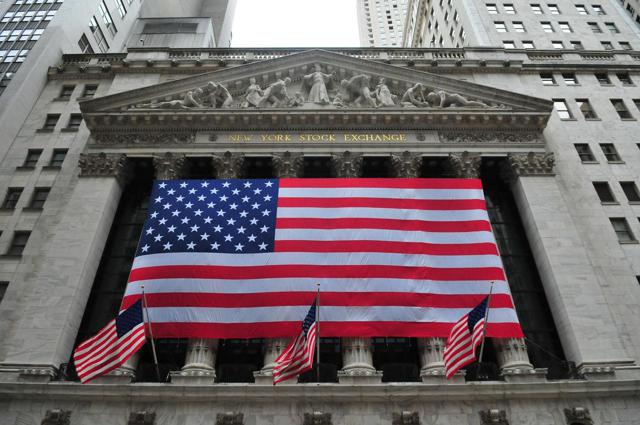 America is great again. We're doing so much winning many traders can't believe it.
Consider.
Money has a price, but it's a low one. Gasoline is at prices last seen in the 1990s, and heading lower. We saw these prices in 2008, but demand was collapsing then. It is not collapsing now.
Unemployment is 5%, and the economy created almost 300,000 new jobs last month.
Corporate profits remain near record levels, the government's deficit keeps dropping, and our debt-to-GDP ratio has held steady for four years now.
Contrast that with the rest of the world. China can't breathe its own air and growth is slowing. The Sunnis and Shiites are locked in an economic death-struggle, one reason why oil is so cheap. The Russian bear can barely afford to growl. Latin America is flat on its back, and Europe doesn't look too well, either. Want to feel really rich this weekend? Spend it in Montreal or Toronto - the U.S. dollar is currently worth C$1.42. Look at a 5-year chart of the dollar index and it's a stock you would surely like to buy.
So what are you complaining about? Why does winning make us so nervous? Why am I still seeing these "Gotterdammerung" posts predicting imminent doom for the U.S. economy?
One reason is that when you are at the top of the mountain, the only view is down. That's what Apple (NASDAQ:AAPL) is looking at. There's the Watch, there is Apple TV, there's Apple Music, there are billions of dollars coming in from apps and there is the promise of an Internet that embraces all things, even your car. There is also $200 billion in cash lying around with which to address these opportunities but all analysts can talk about is their fear of "slowing iPhone sales" -- something yet to show up in Apple's own numbers, and denied vehemently by CEO Tim Cook. Still, the P/E is below 11.
That's JP Morgan (NYSE:JPM) territory - and why is Morgan such a bargain? Along with the other big banks? The most expensive of them, Wells Fargo (NYSE:WFC), currently carries a P/E of 12.
Talk all you want about the alleged overvaluation of Amazon.Com (NASDAQ:AMZN) - up over 2% since the start of the week - but today's stock market has a lot of winners selling at losers' prices. Besides the banks, we have car makers like General Motors (NYSE:GM) and Ford (NYSE:F) selling in the Apple zone. Let's not get started on how cheap oil stocks (NYSE:PXD) or oil service firms (NYSE:HAL) and pipelines (NYSE:KMI) look this morning. Let's not even talk about CBS (NYSE:CBS) at a P/E of 15 or Fox (NASDAQ:FOX) at 7. (Small wonder Rupert Murdoch is grouchy this morning.)
A company like Restaurant Brands (NYSE:QSR) brings 17% of its revenue to the net income line and the stock can't get out of its own way, because the Brazilians who control it took on enormous debt in the purchase of Burger King and Tim Horton's. These same guys did the same thing with Budweiser (NYSE:BUD) a few years ago, they're doing at Kraft Heinz (KHZ) alongside Warren Buffett (NYSE:BRK.A) (NYSE:BRK.B), and you're panicking?
In some ways this "wall of worry" is a good thing. The January fall in stock prices, which mirrors a similar fall in August, creates action for speculators and bargains for investors, but there remains no more evidence of imminent collapse now than there was then. A bounce off current levels, as is likely, means we've tested those August lows and are far more likely, from a technical perspective, to be headed toward 18,000 on the Dow Jones (NYSEARCA:DIA) than 15,000.
What's happening is a lot of losers are having to get out of the U.S. market so they can stay in whatever loser game they're playing back home. You can argue that since everyone else is suffering we should be too, but capitalism creates winners as well as losers, and right now you're all winners. Enjoy it.
Disclosure: I am/we are long AAPL, AMZN, KMI.
I wrote this article myself, and it expresses my own opinions. I am not receiving compensation for it (other than from Seeking Alpha). I have no business relationship with any company whose stock is mentioned in this article.