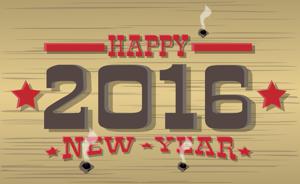 The first full work week on Wall Street in 2016 felt like the wild, wild west: good data, bad data and downright ugly stock-market movements that left some investors wondering whether they should get out of Dodge.
Transparency and China's transformation
The bulk of the "bad" was news out of China. It was something of a repeat of 2015: Because of the lack of transparency on China's economic data, when one or two negative economic data points are released, fears of a slowdown become overblown. While investors don't seem to mind opaqueness when economic growth rates are accelerating, it seems to matter greatly when economic growth is slowing.
A particularly bad data point last week was a worse-than-expected reading for the Caixin, a purchasing managers' index that is a closely watched indicator of manufacturing activity. The weak results exacerbated existing fears as investors, confounded by the lack transparency, started to think the worst. Add to that China's depreciation of the yuan again last week, following a devaluation in August, which caused jitters then as well as now.
Sell-offs and circuit breakers
In addition, the first full week of 2016 was the first time that many Chinese investors were able to sell stocks following a long lockdown period, which was implemented following a sell-off last year in the Chinese stock market. Some market participants have argued that the sell-offs in the past week have been exacerbated by the implementation of circuit breakers, which don't allow for a natural recovery in stock prices once they become oversold.
These actions have created something of a liquidity crisis for investors, which can of course also add to volatility. While China announced at the end of last week that it would stop the use of circuit breakers, the damage was already done and stocks were down dramatically at the start of this week.
Fed eyes China
Also released last week were minutes from the December Federal Open Market Committee (FOMC) meeting. Inflation was clearly the key topic of discussion, but the meeting minutes also included two references to China, one mentioning that recent economic data had improved.
However, there was one more reference, which is worth pointing out: China could find it difficult navigating cyclical and structural economic changes in light of further dollar appreciation and persistent weakness in emerging markets and commodity prices. What's more, several FOMC members have recently made public comments about the developments in China. In a speech last week, Cleveland Fed President Loretta Mester was clear that a China slowdown is not viewed as a significant risk to the Fed's economic outlook for the US, as it's already been built into the outlook. And San Francisco Fed President John Williams recently said that a stock market sell-off won't impact the Fed's decision making.
Perceived, or real, lack of Fed support in the face of turmoil from China could aggravate the volatility US investors feel. As such, we caution investors to ignore the "Fed talk" that can often confuse and color perceptions.
Blockbuster US jobs report
The "good" at the start of 2016 was jobs data out of the US, which saw 292,000 jobs created in December - much higher than consensus expectations. And non-farm payrolls for the previous two months were revised upward by 50,000 jobs with November now at 252,000 and October now at a whopping 307,000. Gains were broad-based with even the manufacturing sector adding a small number of jobs.
Latest Jobs Data Show Progress
With the US creating a remarkable 851,000 jobs
in 4Q15, employment measures are looking up
| | |
| --- | --- |
| | December 2015 |
| Unemployment rate | 5.0% |
| Percentage of jobless who have been out of work 27 weeks or more | 26.3% |
| Total unemployed, plus some part-time and marginally attached workers (U-6)* | 9.9% |
| Year-over-year wage growth | 2.5% |
| Labor force participation rate | 62.6% |
| Percentage of part-time employees who want to be full-time | 22.9% |
Source: Department of Labor, Bureau of Labor Statistics. Data as of 12/31/2015.
We even saw the labor force participation rate, which is the percentage of working-age persons in the economy who are either employed or unemployed and actively looking for a job, increase slightly. Areas of weakness remain, however, including flat wage growth and the elevated level of part-time workers who would like full-time employment but can't get it. Both speak to the relatively lower quality of this jobs recovery.
Tricky time for investors
And of course the "ugly" was the dramatic global stock market sell-off last week. This is certainly a tricky time for investors as they try to determine if good data outweighs the bad, or vice-versa. Our view is that investors should be paying close attention to both.
The Chinese stock market sell-off early in this New Year is just a repeat of what we saw in 2015 - not the crisis of 2008. As in 2015, while the sell-off directly impacts domestic Chinese investors, investors around the world are being indirectly affected by the ripples it creates.
We believe the big takeaway for US investors at the start of 2016 is that China is one of many issues that will likely create more volatility. Add to that heightened geopolitical risks - including a potential Brexit in June and heightened tension in the Middle East and Asia - to Fed tightening and concerns about unsustainable debt levels among many nations. But that's only part of the story as the good data suggest opportunities remain and new investment prospects could develop. Discerning US investors with longer time horizons could find attractive opportunities amid the disarray.