Much has been written about Etsy's (NASDAQ:ETSY) fate in the face of new competition from Amazon (NASDAQ:AMZN).
While the direct impact of Handmade at Amazon's existence on Etsy's bottom line is reported to be marginal at best, the market's reaction has been unequivocal. The day before Handmade at Amazon's October 8th launch, Etsy was trading at $14.18. In the week that followed, it fell more than 22% to $10.99. Three months later, it's trading around $7.71 or roughly 45% below its pre-Handmade at Amazon price.
With very little company news breaking over the past three months, Amazon appears to be the largest factor in Etsy's market decline.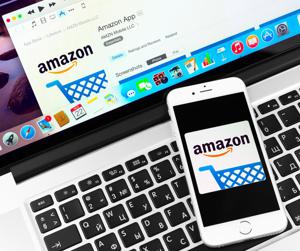 Amazon's ever-extending reach
Already a gargantuan business, Amazon is currently undergoing a phase of rapid expansion. The company is diving into a wide variety of new markets, including grocery delivery, small business loans and streaming television.
Handmade products are a natural extension of this drive to touch every facet of global commerce.
A weak debut
The issue with Handmade at Amazon is that it hasn't received much support from its parent company. The marketplace exists solely as a subcategory on Amazon.com at large with no distinction between its offerings and other products on the site. Aside from some cost-free PR leading up to its launch, there has been a curious lack of marketing spend to support the fledgling venue.
By all outward appearances, Amazon has expended the minimum amount of effort to be able to claim that it has entered the handmade market.
Etsy's independent rise
Prior to Etsy's IPO, there were years of persistent buyout rumors swirling the company. These discussions typically focused on big players like eBay (NASDAQ:EBAY) and Amazon. Amazon was watched with particular interest, as it has a long history of acquiring niche market leaders.
We can assume that none of these alleged discussions panned out, as Etsy ended up staying independent and became publicly traded in April 2015. At the close of its first day of public trading, Etsy's market cap ballooned above $3.3B. This effectively priced it out of acquisition range for nearly all likely buyers.
Acquisition possibilities reawaken
Nine months later, Etsy's fortunes have shifted dramatically. As of this writing, Etsy's market cap has dropped precipitously to $843M.
This places it squarely the price realm of past Amazon acquisitions, such as Zappos ($1.2B) and Twitch.tv ($970M). Buyout rumors are beginning to circulate again, urged on by the public unrest of sellers on Handmade at Amazon.
A hand-crafted fall?
Considering the timing and motivations of the companies at play, one might reasonably posit that Amazon created Handmade explicitly to drive down Etsy's valuation. The lack of continuing support they've extended to their new marketplace is particularly vexing, given their abundance of resources.
Is Amazon's management really so Machiavellian as to create a token marketplace solely to drive Etsy's market cap down? Recall that Amazon is the company that has used its scale to wrestle sales away from its own sellers, and the possibility is stunningly plausible.
Amazon has very little to lose and may have just saved $1B-$2B with some clever sleight of hand.
How this affects Etsy shareholders
In the short term, a public announcement of an Amazon buyout would almost certainly spike Etsy's share price. In its current deflated state, we could see gains ranging anywhere from 15-30%.
Unfortunately, these gains would be of little consolation to those who invested at $30 or even $20 a few months ago. The damage has been done, and even a strong recovery would fall short of initial expectations.
Amazon, on the other hand, would have another coveted market cinched under their belt and a feather in their hat.
Disclosure: I/we have no positions in any stocks mentioned, and no plans to initiate any positions within the next 72 hours.
I wrote this article myself, and it expresses my own opinions. I am not receiving compensation for it (other than from Seeking Alpha). I have no business relationship with any company whose stock is mentioned in this article.