Welcome to the Pepsi Shakeup? issue of M&A Daily.
Sifting the World Update
If you follow me on Seeking Alpha, you would probably like to see what is happening on StW. I encourage you - and all of my Seeking Alpha followers - to join. On Friday, January 15, we are ending free trials. So, if you want a free trial to check it out, please sign up here before the end of this week.
Pepsi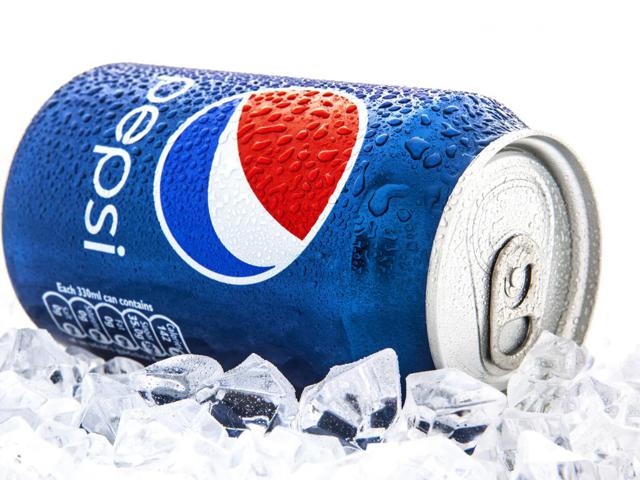 The PepsiCo (NYSE:PEP) board amended the bylaws to implement proxy access. Now, shareholders with 3% of the shares for three years can nominate up to two or 20% of directors. Such directors could add to the owners' influence over this board. Already, former Heinz CEO and Trian advisory partner William R. Johnson serves on the board and ably represents the interest of the owners.
This new decision by the board is good, but not great. While it further opens up the process to shareholders, it also creates an objectionable precedent of qualifying owners based upon how long we have been here. With due respect to our directors and our managers, it is none of their business whether we just got off of the boat or have been here since before the Mayflower. Either way, we own the place. Directors should be making shareholders money, not judging and categorizing them.
King Digital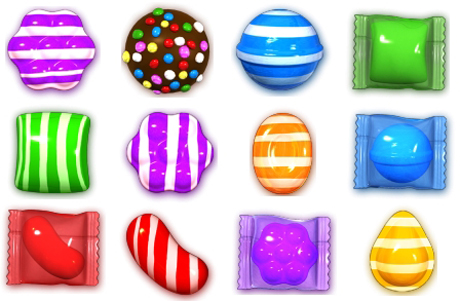 King Digital (BATS:KING) shareholders approved its acquisition by Activision (NASDAQ:ATVI) this morning. The $0.13 net arbitrage spread offers a 7% annual return if the deal closes by April.
Playboy Mansion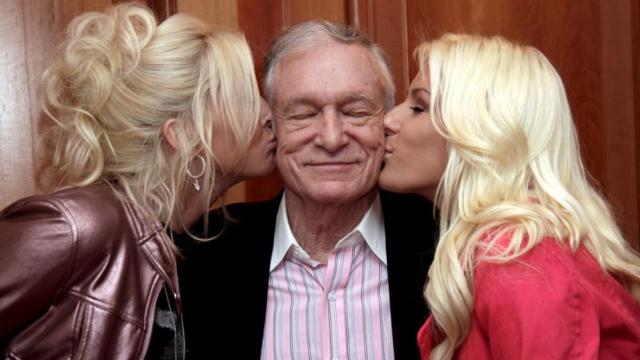 The Playboy Mansion is on the market for $200 million with the provision that Hugh Hefner gets to stay until his death. In 2008, one could have bought the entire company including the mansion for a third of that price.
The New Republic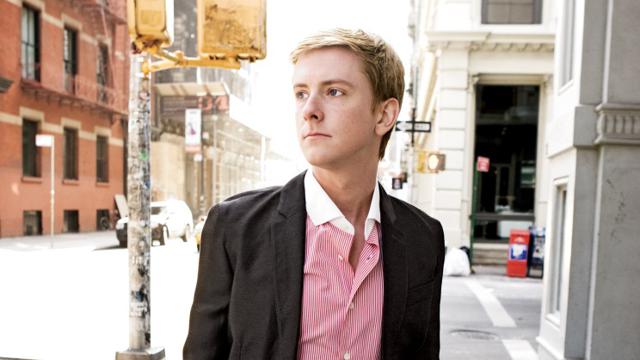 Facebook (NASDAQ:FB) cofounder Chris Hughes put the New Republic on the market.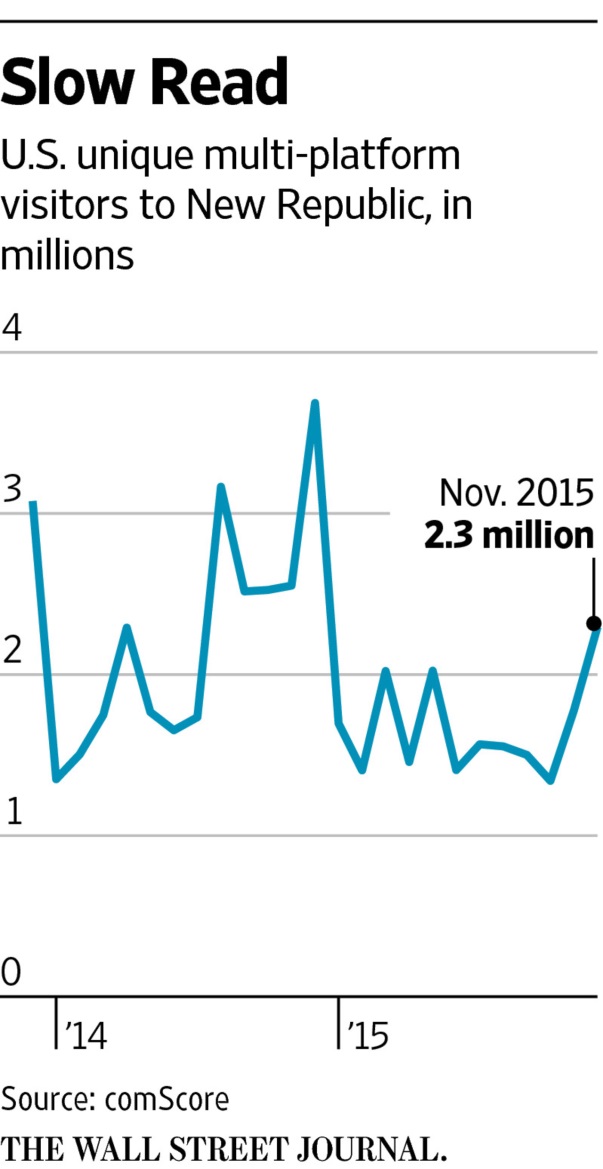 It is worth saving, so I hope that someone buys it. Perhaps an enterprising young billionaire could buy both the Playboy Mansion and New Republic. The New Republic Mansion?
Old National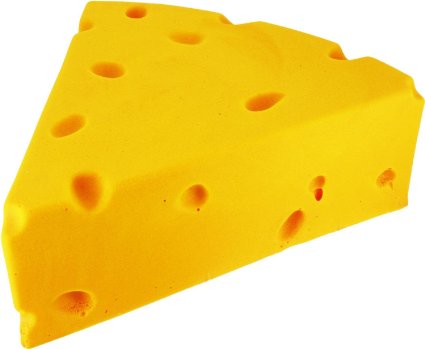 Old National Bancorp (NYSE:ONB) is buying Anchor Bancorp Wisconsin (ABCW) for 3.5505 ONB or $48.50 in cash per share subject to a proration in which no more than 40% of the ABCW shares get cash.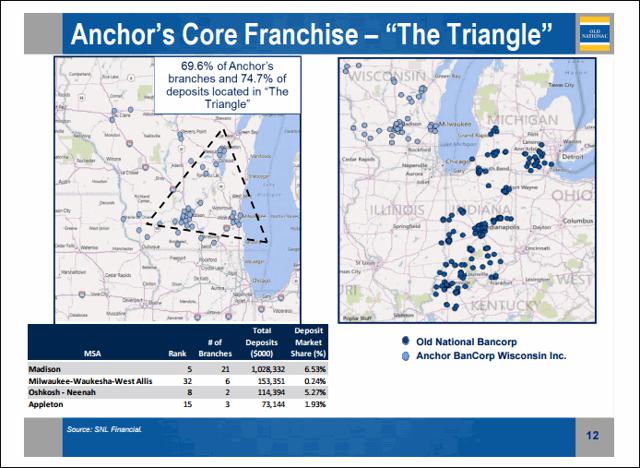 General Electric
General Electric (NYSE:GE) received bids for its appliances unit of over $3 billion from both Midea and Haier.
Apollo Education
Apollo Global (NYSE:APO) is in talks to buy Apollo Education (NASDAQ:APOL) for about $1 billion.
Alibaba
The first amendment to the 13E-3 was filed for the Alibaba (NYSE:BABA) acquisition of Youku (NYSE:YOKU). The $0.57 net arbitrage spread offers a 9% annual return if a deal closes by April.
Media General
The FCC is holding its spectrum auction meeting this evening for broadcasters. Media General (NYSE:MEG) is required to file given that the CVR in the Nexstar (NASDAQ:NXST) deal gets value from assets included in the auction.
First Niagara
The first S-4 amendment has been for the KeyCorp (NYSE:KEY) acquisition of First Niagara (NASDAQ:FNFG). The $0.42 net arbitrage spread offers a 6% annual return if the deal closes by September.
Sirona
Sirona (NASDAQ:SIRO) and DENTSPLY (NASDAQ:XRAY) shareholders voted to approve their deal. Closing is expected later this quarter.
NewBridge
The second S-4 amendment has been filed for the Yadkin (NYSE:YDKN) acquisition of NewBridge (NASDAQ:NBBC).
Blount
The preliminary proxy has been filed for the American Securities acquisition of Blount (NYSE:BLT). The $0.49 net arbitrage spread offers a 19% annual return if the deal closes by May.
Anthem
Anthem (NYSE:ANTM) management will speak with securities analysts and investors on January 12-13th to discuss the 2015 financial results and the outlook for 2016. The ANTM-CI $35.85 net arbitrage spread offers a 46% annual return if the deal closes by August.
Baker Hughes
The European Commission's Phase II review of the Halliburton (NYSE:HAL) acquisition of Baker Hughes (BHI) begins today.
Baxalta
The definitive merger agreement has been filed in connection to Shire plc's (NASDAQ:SHPG) acquisition of Baxalta (BXLT). The $4.26 net arbitrage spread offers an 18% annual return if the deal closes by August.
NorthStar
NorthStar (NSAM), spun-off from NorthStar Realty Finance (NRF) last year, engaged Goldman Sachs (NYSE:GS) to explore strategic alternatives. More to come in future editions of M&A Daily...
Elsewhere on Seeking Alpha
Please follow me on Seeking Alpha, Twitter, and subscribe to my podcast. With that, I leave you with the single most self-referential sentence until tonight's state of the union address.
Disclosure: I am/we are long APOL, MEG, BLT, CI, BHI, BXLT, NSAM.
I wrote this article myself, and it expresses my own opinions. I am not receiving compensation for it (other than from Seeking Alpha). I have no business relationship with any company whose stock is mentioned in this article.
Additional disclosure: Chris DeMuth Jr and Andrew Walker are portfolio managers at Rangeley Capital. Rangeley invests with a margin of safety by buying securities at deep discounts to their intrinsic value and unlocking that value through corporate events. In order to maximize total returns for our investors, we reserve the right to make investment decisions regarding any security without further notification except where such notification is required by law.