As we continue the fitness and well-being trend we've discussed here and here, we've now turned our attention to Planet Fitness (NYSE:PLNT), which as of last week was still trading below its August IPO price of $16, after reaching as high as $19.10. Where now for this unconventional health club?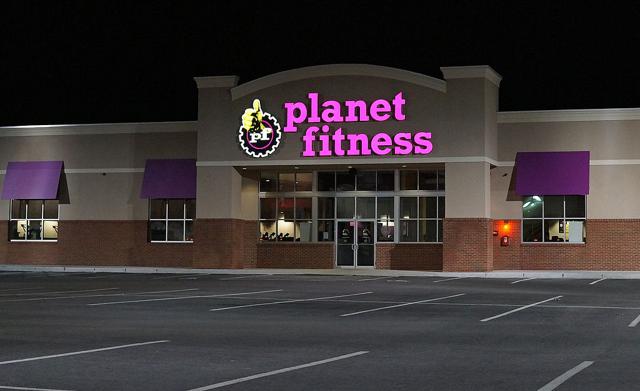 Planet Fitness is a franchisor and operator of fitness centers in the United States. The company has three reportable segments: Franchise; Corporate-owned stores; and Equipment. It approaches the industry from a different angle to the usual fitness center by aiming to create an environment where people can relax, go at their own pace and do their own thing without ever having to worry about being judged.
We believe that health and well-being is a growing and sustainable trend that's why we like stocks like Lululemon (NASDAQ:LULU) and Whole Foods (NASDAQ:WFM). So, it's only natural for us to imagine a third place a Lululemon-shopping, Whole Food-buying modern consumer might be found at, and we racked our brains together for, well... er, not actually very long thankfully to come up with… the gym.
Planet Fitness had been on our radar since the IPO in August, but we'd never dug deep enough into it to decide whether it was worthy of investment. So, here we are now.
During the third quarter of 2015, there were 26 new Planet Fitness franchise stores opened, bringing the total stores to 1,040. With plans to open a further 192 to 197 new franchised stores in Q4, and 3 new corporate stores, the company is showing extremely high levels of growth within a market that it believes has the potential for 4,000 stores. Looking further out, there are 500 stores scheduled to open within the next three years, which is quite incredible. A store has recently opened in the Dominican Republic, making it and Canada the first two international operations, and we see no reason why the company could not expand into many more territories.
On the Q3 call, CFO Dorvin Lively advised that the total membership numbers were 7.1 million, down slightly from Q2's 7.2 million. This is a seasonal trend that is normal in the industry, much like the January sign-up boost inspired by New Year resolutions that we are likely to see.
Research has shown that over the next five years, a change in demographics is expected to expand the US health club industry's potential market, and increased consumer spending will boost sales. As a result, the industry is expected to record accelerating revenue growth through to 2020. This positions Planet Fitness at the front of a growing market.
The way the company tries to differentiate itself from the competition is by calling itself the Judgment-Free Health Club. Planet Fitness has a goal of attracting the much larger percentage of people who want to be healthier, but may only use the gym a few times a month. It offers $10 per month memberships, pizza Mondays, and sirens that go off when people grunt too loud from lifting weights. It is hard to take a health club like this seriously, but the proof does seem to be in the pudding.
For the first three quarters of fiscal 2015, the company reported an increase in revenue of $224.7 million from $183.8 million over the prior year, making for a 22.3% rise. Each of its three segments were up year over year, as were same-store sales.

(Source: Company Results)
Although it reported reasonably good levels of free cash flow, it does have high levels of debt. When we look for an investment, we want one with good liquidity and low levels of debt, so the $503 million of definitely worries us.
The outlook that the management team gave on the earnings call was positive. The company raised its full-year outlook and now expects revenue for FY 2015 to be between $318 million and $321 million, and net income in the range of $50.5 million to $51.5 million or $0.51 to $0.52 per diluted share. System­-wide same­-store sales are expected to grow between 7% and 7.5%.
We anticipate that the company will continue to grow revenue at a similar rate, if not greater, for the next five years. There are concerns that though Planet Fitness has posted profit and store growth, this growth rate could be unsustainable as much of the revenue comes from franchisees buying equipment for new stores. On the earnings call, management did state that they are currently only receiving the full royalty rate of 5% from approximately 30% of franchise locations. When this ramps up towards 100%, it will prove to be a great boost for to the top line which may offset any reduction in equipment purchases.
Based on our assumption that the company will grow revenue in FY 2016 by 22% to $388 million, we have a one-year price target of $16.85. This is based upon a price-to-sales ratio of 4.3 and shares outstanding of 99 million. $16.85 represents a return of 9.7% from the $15.36 last close price.
We believe there is a lot of growth ahead for Planet Fitness and shareholders could be rewarded well over the next few years. We feel, however, that it is a fairly high-risk investment that would only be suitable to those with a high tolerance for risk.
Disclosure: I/we have no positions in any stocks mentioned, but may initiate a long position in PLNT over the next 72 hours.
I wrote this article myself, and it expresses my own opinions. I am not receiving compensation for it (other than from Seeking Alpha). I have no business relationship with any company whose stock is mentioned in this article.