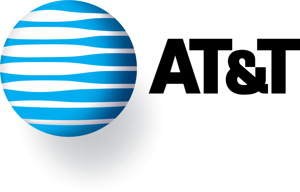 A few days ago, there was an article on AT&T (NYSE:T) published here on Seeking Alpha which really got my attention for all the wrong reasons. The article claimed that AT&T's recent dividend increase was "irresponsible" noting that dividend payments would remain above free cash flow "FCF" and calling into question the company's use of cash. However, as I will show below, this is hardly the case at all. Indeed, AT&T's dividend is extremely safe and well covered by cash flows.
FCF is growing not falling
The first questionable assertion from the other article is the claim that AT&T's FCF is falling. Sure, AT&T has posted better FCF numbers in the past. But, the trend has shifted this year. I am not sure how one can look at the chart below and say FCF is on the decline.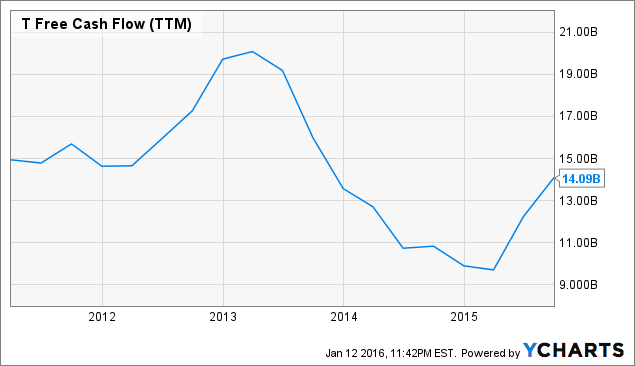 T Free Cash Flow (TTM) data by YCharts
As for the dip cash flows in late 2013 and 2014, this is largely due to AT&T's efforts to build out its 4G LTE network as well as the impact of AT&T moving away from 2-Year Contracts. To better compete with lower cost carriers, namely Sprint (NYSE:S) and T-Mobile (NASDAQ:TMUS), AT&T cut the cost of its "wireless service" while introducing monthly payment plans on equipment, hurting margins short-term. Though, with no longer being on the hook to pay massive device subsidies, profits have surged higher in 2015 -- wireless segment operating income was up 15% y/y despite flat revenues.
DTV is driving FCF growth
Not only is AT&T's organically growing FCF, but it is also benefiting from the addition of the DTV assets to the fold. FCF for 2016 is slated to reach over $17 billion, up 13% from $15 billion in 2015. On a per share basis, AT&T's FCF per share is slated to hit ~$2.75 in 2016, up from ~$2.44 in 2015. It is estimated that addition of the DTV assets has boosted AT&T's FCF per share to the tune of $0.25 per share.
FCF fully covers the dividend
The other article also noted that AT&T's dividend was above the FCF level. This is hardly the case. As noted above, AT&T is slated to generate ~$2.44 per share in FCF in 2015, making its dividend payout ratio, based on its 2015 annual dividend of $1.88 per share, at 77%. For 2016, including the recent penny increase to $0.48 every quarter, AT&T's annual dividend of $1.92 per share represents a dividend payout ratio of just under 70%. This is one of the lowest payout levels in recent years and inline with AT&T's long-term trend.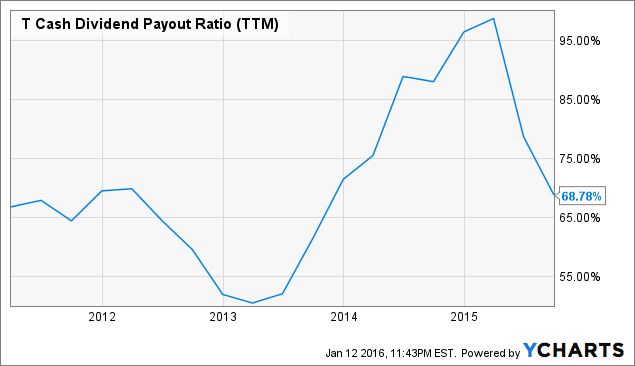 T Cash Dividend Payout Ratio (TTM) data by YCharts
AT&T has been growing the dividend for 32 years
I believe the most contentious point made in the other article was a chart that showed AT&T's dividend "dipping" twice over the past 20 years, in 1998 and 2004. The author referred to these "dips" as dividend cuts. However, both of these "dips" are easily explainable.
For the 1998 "dip", it appears the chart simply used a faulty data source which did not adjust for stock splits. AT&T split its stock 2:1 in Q1 1998. As shown, the quarterly dividend went from $0.4475 per share in 1997 to $0.23375 per share in 1998. Though, when split adjusted, the apples to apples numbers are actually $0.4475 to $0.4675. In other words, there was no cut in 1998, only a 4.5% dividend increase.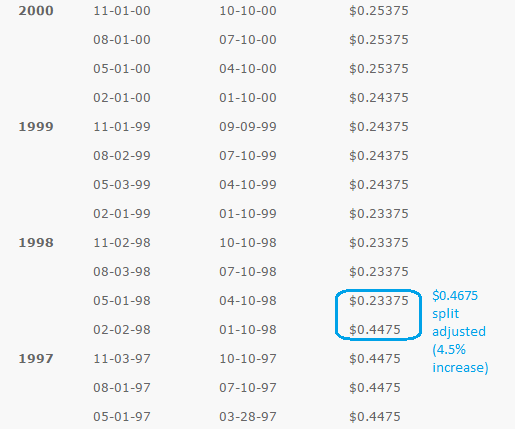 As for the 2004 "dip", this one is a bit more complicated. In 2003, AT&T decided to pay special one-time dividends alongside its regular quarterly dividends. These were $0.05 per share in Q2 2003, $0.10 per share in Q3 2013 and $0.10 per share in Q4 2003. The regular quarterly dividend in 2003 started out at $0.27 per share in Q1, rose to $0.2825 per share in Q2, and was raised once again to $0.3125 per share in 2004. In other words, there were actually two dividend increases in 2003, not cuts, with AT&T's dividend rising 16% y/y.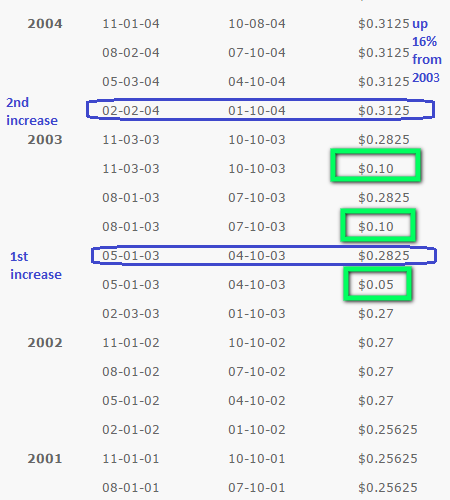 Indeed, AT&T has never even come close to lowering the dividend. The company is after all a dividend champion with 32 consecutive years of dividend growth.
Conclusion
While AT&T has underperformed some of its peers in recent years, namely T-Mobile, the stock has hardly been the loser some like to make it out to be. Indeed, just holding AT&T got an investor a market beating return in 2015.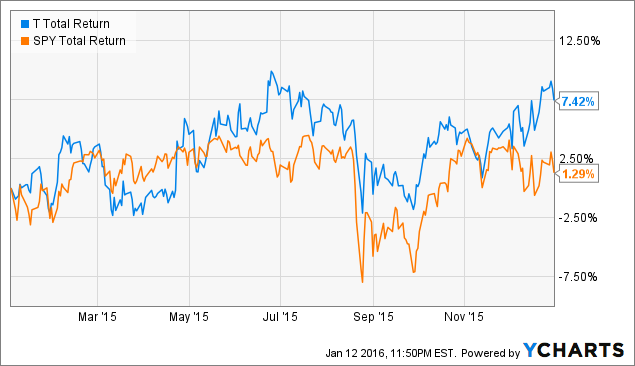 T Total Return Price data by YCharts
Even over a longer period of time, where you would think a low-growth name would struggle, AT&T's total return has hardly been poor, matching to outperforming the markets for much of the past 10 years.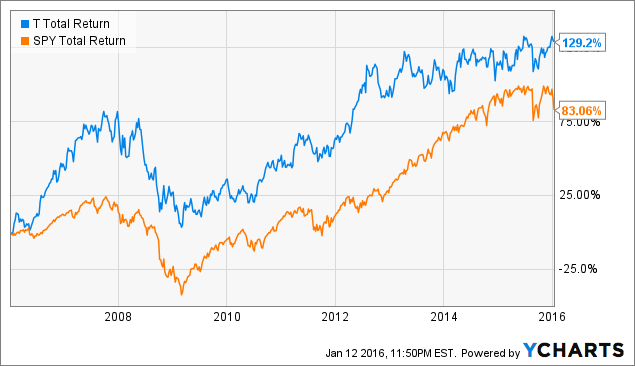 T Total Return Price data by YCharts
As for AT&T's valuation, the stock is trading at ~12.4x 2016 estimated FCF, moderately undervalued. Given the 5.7% dividend yield and upside with the DTV integration, I believe AT&T remains a long-term hold.
Disclaimer: The opinions in this article are for informational purposes only and should not be construed as a recommendation to buy or sell the stocks mentioned. Please do your own due diligence before making any investment decision.
Disclosure: I am/we are long T.
I wrote this article myself, and it expresses my own opinions. I am not receiving compensation for it (other than from Seeking Alpha). I have no business relationship with any company whose stock is mentioned in this article.