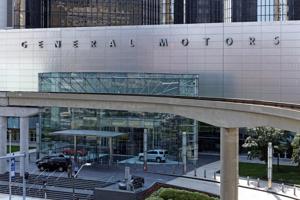 General Motors (NYSE:GM) has come up with one of the most positive press releases of recent times, as Seeking Alpha has covered here. In addition to boosting its earnings outlook for 2016, the company announced a 6% increase to its dividend while boosting buyback by $4 billion. While this is great in and of itself, the fact that Ford Motor (NYSE:F) did not increase its regular quarterly dividend at the same time makes it all the more impressive. Please note that Ford has announced a special dividend.
This article was written a couple of years ago when General Motors reinstated its dividend and Ford had announced its second consecutive annual dividend increase. Things were fairly in favor of Ford at the time of that article but given the recent events, how do things stand with the same dividend related metrics? Let us get into the details.
New Yield: Although the dividend has increased by 6%, the yield on General Motors as of this writing is the same as it was yesterday. This is because the stock is up almost 5% pre-market. However, if one were to use the previous closing price of $30.30, the stock gets a yield of 5%. Investors can reasonably expect a pullback to this level once the good news is digested and/or the market wobbles. Ford's yield is close to 4.70%, a slight increase compared to recent levels mainly due to the drop in share price. Verdict: General Motors, by a hair.
Payout Ratio: Using the midpoint of GM's 2016 earnings per share guidance ($5.50 per share), General Motors has a forward payout ratio of 27%. Ford's forward payout ratio stands at 30%. Please note that while these numbers look very good, sales for these two companies are extremely cyclical. They need to make hay while the sun shines and shore up the cash for the rainy day. GM, in particular, still has the scar of 2008. Verdict: General Motors, by a hair again.
Dividend Growth: This section was a no-contest in 2014 with GM just reinstating its dividend. However, just like the two previous sections, GM is fighting its way back. Ford still is in the lead after tripling the annual dividend per share in less than 5 years. GM's increases have been more measured and Ford's recent actions could be an indication that GM's dividend growth could hit a roadblock as well. Verdict: Ford, just slightly again.
. Chart on left is GM's. Ford is on the right, assuming current dividend is maintained throughout 2016.)

Source: Dividend data from Yahoo Finance.
Cash and Cash Flow Strength: According to Yahoo Finance, GM has $14 in cash per share, while Ford has $6 per share. Based on the day's trading price, cash per share roughly represents 50% of the stock price for both.
With almost 4 billion shares outstanding, Ford needs to generate 600 million per quarter just to keep up with its dividend commitment. That is, 4 billion times 15 cents per share/qtr. This figure looks manageable compared to the average free cash flow. GM, on the other hand, has about 1.5 billion shares outstanding. At the rate of 38 cents per share, GM needs about $600 million in free cash flow to meet this commitment. This number is nearly 40% below what GM has managed on average in the last five years. The new buyback program will only help improve the company's dividend coverage.
Verdict: A tie.
Source: YCharts.com
Forward Thoughts:
Based on average price targets, both stocks still have some room to run. Ford is nearly 50% away from its mean price target of about $18, while GM is a good 35% away from its mean price target of $42.
After a mighty struggle in Europe, Ford appears poised to maintain its recent momentum there. The company expects all its major regions to be profitable, with the domestic margin expected to be almost 10%. GM expects China sales to increase in 2016, courtesy of new products.
GM is also trying a new (counter-intuitive) engagement with Lyft where it is exploring ride-sharing, rentals, and self-driving cars. On surface, this sounds like bad news to the car companies if they invest in ideas that promote people to buy less number of cars. But if studies are to be believed, the urban markets are already nearly saturated, except for people replacing their cars. Increasing traffic, especially when coupled with the inevitable gas price increase, could force people to drive less. This seems like a smart, proactive move on GM's part.
The way 2015 concluded should be encouraging for both the companies, with reports of record sales in total cars sold as well as the average price. With gas prices still well below $2 per gallon in most places, expect this trend to continue in the near future. Keep in mind that the increasing interest rates could play spoilsport but looking at the anemic increases, it will likely not deter most consumers.
Conclusion: In the 2014 countdown, Ford clearly had GM's numbers. As a clear indication of the tide turning, GM is now firing on all cylinders. Which side are you on? Please leave your comments below.
Both stocks seem to hold a nice risk-reward ratio, especially if you manage to catch them on down days where you can neatly net a 5% yield. Personally, we don't have a position in either stocks and don't plan on initiating one unless some crazy sell off gets a 6% or 7% yield. While we don't confine strictly to the classical dividend growth stocks, the cyclical nature of these companies adds a large element of uncertainty and market timing that we don't like. This is not to say these two aren't good stocks but the intent of this exercise was to show the comparison to the investors who are interested in these two behemoths.
Disclosure: I/we have no positions in any stocks mentioned, and no plans to initiate any positions within the next 72 hours.
I wrote this article myself, and it expresses my own opinions. I am not receiving compensation for it (other than from Seeking Alpha). I have no business relationship with any company whose stock is mentioned in this article.