Sleeping stock traders woke on Wednesday to market indicators in hot pursuit of a third straight day of gains, at least for the broad-based S&P 500 (SPX) and Dow Jones Industrial Average ($DJI).
Stocks recovered late Tuesday, a move that largely tracked the bounce for crude oil prices. Crude dipped below $30 a barrel for the first time in 12 years yesterday, but that psychologically significant barrier brought out some relief buying. Early Wednesday, crude is trading back above $30 a barrel ahead of the release of potentially market moving inventory data.
Even the NASDAQ Composite (COMP) snapped its eight-day slide with a gain on Tuesday; it's shed 6.4% so far in 2016.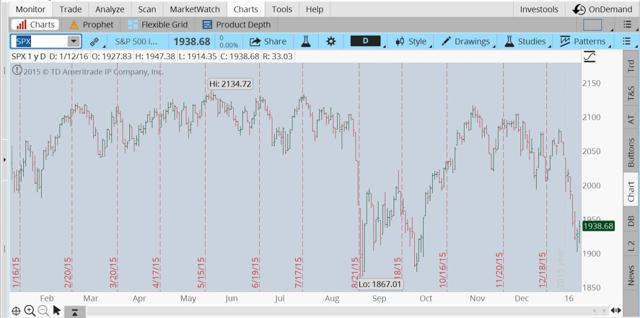 Figure 1: Going for Three? The S&P 500 (SPX), plotted here on the thinkorswim platform, is clawing back from multi-month lows and a test of support near 1922. Can it stretch this latest run to a third day? Data source: Standard & Poor's. For illustrative purposes only. Past performance does not guarantee future results.
Important Indicators. Those tracking market interest rates-and the impact that move ratings and the ebb and flow of bond demand can have on stock trading-will likely note the big move up for longer-term bonds on Tuesday. Demand for the 30-year sends its yield lower at a time when economic improvement has generally left the Federal Reserve looking to raise interest rates. The CBOE Volatility Index (VIX), another potential market mood measure, came off considerably late in Tuesday's session. VIX closed down 7.5% at 22.47. It poked above 27 earlier this week, its highest since September.
Fed's Kaplan Says Don't Overreact. New Dallas Fed President Robert Kaplan said Wednesday that he is monitoring the "tough start" to financial markets in 2016, but said it's important not to overreact to the move. He made the remarks in an interview with Bloomberg News, saying, "It takes time to figure out what the market may be saying to us." For instance, while exports and manufacturing are relatively small parts of the U.S. economy, "it is a much higher percentage of the profitability of the S&P 500," Kaplan said. "So when you see particular weakness outside the United States in China and emerging-market economies, it affects our companies, it affects their profitability, it affects the market to a greater degree than it might affect the underlying economy," he said.
Here Come the Banks. Next up in the reporting queue: banks whose stocks mostly ended 2015 in the red. Overall, industry analysts are bracing to hear about weaker fixed-income trading and challenging environments that dominated the last quarter of 2015. JPMorgan Chase & Co. (NYSE:JPM) will kick off the banking sector's earnings season with its Q4 results on Thursday morning. Wells Fargo (NYSE:WFC) and Citigroup (NYSE:C) report on Friday before trading commences. Vital issues including China's economy and markets, mortgages and housing, the financial health across diversified industries, and the future of further Federal Reserve interest rate hikes could come with more clarity courtesy of the banks this week.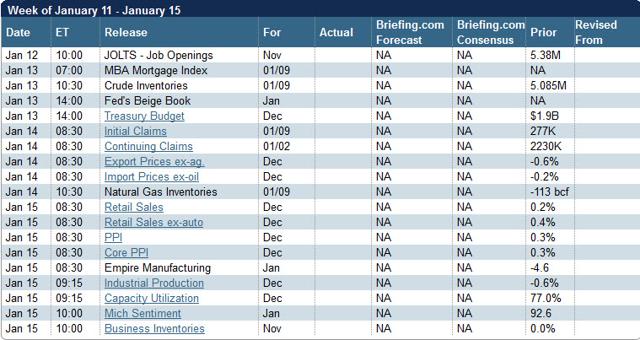 Figure 2: Economic Agenda. This week's U.S. economic report calendar. Source: Briefing.com.
TD Ameritrade, Inc., member FINRA/SIPC. TD Ameritrade is a trademark jointly owned by TD Ameritrade IP Company, Inc. and The Toronto-Dominion Bank. Commentary provided for educational purposes only. Past performance is no guarantee of future results or investment success.
Disclosure: I/we have no positions in any stocks mentioned, and no plans to initiate any positions within the next 72 hours.
I wrote this article myself, and it expresses my own opinions. I am not receiving compensation for it. I have no business relationship with any company whose stock is mentioned in this article.