This article is an update of my preceding article on Ocean Rig UDW (NASDAQ:ORIG), which discussed the OR Eirik Raude spudded well Isobel.
Semi-Sub Eirik Raude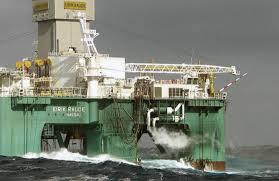 Source: ORIG.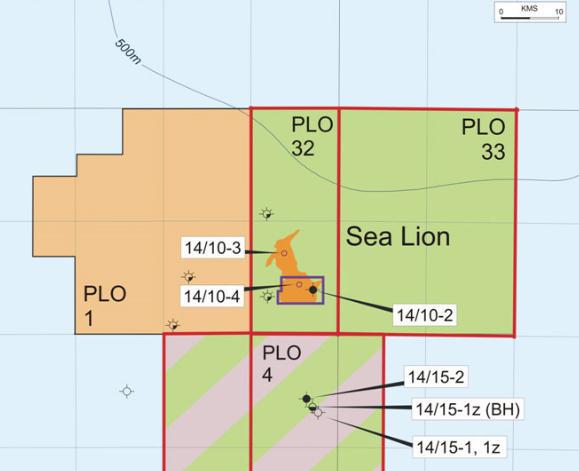 Source: Energyoffshoretoday.
On Nov. 25, 2015, Merco Press wrote the following:
Falkland Oil and Gas Limited, FOGL, one of several international companies involved in the Falklands' oil industry, announced on Monday that the 14/20 Isobel 2 well was spudded by Premier Oil as operator on Saturday, 21 November.

The well is estimated to be completed in January 2016. FOGL is fully carried through the costs of this well by Premier Oil and Rockhopper Exploration.

The well will target the Isobel Deep reservoir and is a re-drill of the 14/20-1 well drilled earlier this year, which failed to reach Total Depth owing to operational issues.
This is an important well for Premier Oil (OTCPK:PMOIY) because the Elaine/Isobel fan complex has a resource potential of 400 million barrels of oil. This well follows a failed attempt due to technical issues. It was the last well for the 2015 campaign, and could create an opportunity for a six- to eight-month contract extension in 2016 if the well successfully tests the four fans targeted -- Elaine South, Isobel, Doreen, and Irene.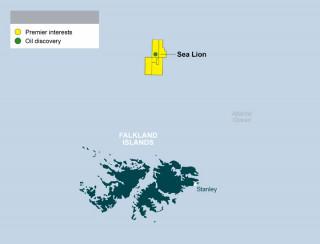 Source: EnergyOffshoreToday.
OffshoreEnergyToday.com also noted the following, posted today, Jan. 13, 2015:
Sam Moody, Rockhopper Exploration's CEO , commented: .... 'The recent discoveries in the Isobel Elaine complex could open a third area of development in the basin and this on top of the already proven resources of Phase 2 should have a very significant impact on the life of field opex costs for Phase 1a ... With the merger with Falkland Oil & Gas due to complete shortly, this news adds further momentum to activity in the basin as a whole.'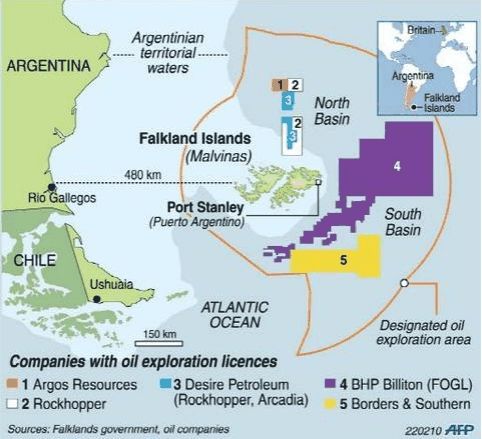 On Jan. 11, 2016, MercoPress announced the following:
Falklands' reveals oil at the Isobel/Elaine project and several adjoining fans. Rockhopper Exploration and Falkland Oil and Gas Ltd have confirmed a significant oil discovery at the Isobel/Elaine project to the north of the Falkland Islands. According to a release from the companies the new 14/20-2 well was a 're-drill' of the prior Isobel Deep well which had to be abandoned prematurely due to operational issues despite encountering oil.
Let's go back to the PR posted on Jan. 13, 2016:
Rockhopper added that, in response to the current lower oil price environment, several technical and cost improvements and efficiencies have been identified to materially enhance overall project economics and draft Field Development Plan (NYSE:FDP) has been prepared and submitted to the Falkland Island Government.

Highlights of the Phase 1a development include:

- Resources to be commercialised increased from 160 mmbbls to 220 mmbbls recoverable;

- Field peak production increasing from approximately 60,000 to 85,000 bbls per day;

- Field life increased from 15 to 20 years;

- Well count increasing from 14 to 18, with 13 wells drilled pre-first oil;

- Despite the increase in scope, the estimate of pre-first oil capex requirement remains at $1.8bn, equivalent to approximately $8 per barrel - a 30% reduction in pre-first oil capex per barrel.

- Significant improvement in project economics for both partners resulting in a significantly lower break-even oil price for the project.
Commentary
Basically, what I wanted to highlight here is that the semi-submersible Eirik Raude increased its chance to secure a six- to eight-month extension, albeit at a dayrate that will be much lower -- perhaps in the low $300's/d -- after the last aforementioned discovery.
I'll let you be the judge as I have laid down all the facts needed to from a logical opinion about the future potential. Ocean Rig has two semi-submersibles and will roll off-contract soon. ORIG CEO George Economou was not very optimistic about the chance of contracting both rigs in 2016, and indicated at the last FSR that the two semisubs will have to be cold stacked and eventually scrapped if they cannot secure a significant amount of contract time in 2016-17 -- despite being 15 years old.
Perhaps that was a bit of emotional desperation on the part of the CEO at the time. Since then, oil crashed another 20%-plus and is barely at $30/$31 a barrel, further aggravating the situation for offshore drilling. The Eirik Raude is still drilling at the time this was written, but should roll off contract in a couple of weeks at the most --unless an extension is granted to ORIG.
#

Name

Year

Built

Generation

Day-rate $K

Contract

End

Location
Mobilization expected/note
1
Eirik Raude
2002

5-DP class 3

559.4

1/16

3 x 1 Y Option

Falkland Is.

[Premier oil/Noble/Rockhopper]

May be cold stacked after 1/16 if not contracted with possible scrapping?

2
Leiv Eiriksson
2001

5-DP class 3 or anchored

561.35

3/16

Option till 2018

Norway

[RM Norway]

May be cold stacked after 3/16 if not contracted with possible scrapping?
Conclusion
After analyzing the potential production of the Sea Lion project, it seems natural to think that ORIG will secure an extension to drill more wells in the area. At least, that is what ORIG should propose at a reduced rate. Maybe I am overly optimistic, and it is always prudent to wait for the facts. This would be a very positive development for ORIG that would add some unexpected financial comfort and additional backlog for 2016. I hope Economou and his team are working hard on this one, but I only give it a 50/50 chance of success.
Disclosure: I am/we are long ORIG.
I wrote this article myself, and it expresses my own opinions. I am not receiving compensation for it (other than from Seeking Alpha). I have no business relationship with any company whose stock is mentioned in this article.
Additional disclosure: I have a small long position and trade the stock regularly.