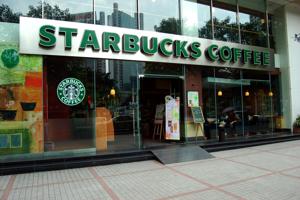 Bottom line: Starbucks (NASDAQ:SBUX) and Uber (UBER) are likely to scale back their latest aggressive China expansion plans as the nation's economy slows and consumers rein in their spending on non-essential items and services.
China's economy may be heading for a new era of slower growth, but you would never know that by looking at the latest moves by Uber and Starbucks, two global leaders in their categories of hired car services and retailing. The first instance has Uber completing a major fundraising for its China unit and forming a new tie-up in travel services. Meantime, Starbucks is steaming ahead with plans to nearly double its China store count by 2019.
As a neutral observer of both companies, I have to say that both Starbucks and Uber are being just slightly naive in ignoring all the signs of a major Chinese economic slowdown that could ultimately lead to woes now confronting countries like Greece and Spain. In that kind of environment, it's far from clear that consumers will still enthusiastically shell out $5 for a cup of coffee at Starbucks when they could buy a cup of tea for far less or that they will pay similar amounts for a hired car instead of taking the bus or subway.
But that said, these latest expansion plans have probably been in the works for months or even more than a year and are only now being formally announced. I suspect we could ultimately see some major downward adjustments and other scale-backs in some of the new plans now being rolled out. As China's slowdown becomes more obvious, I also suspect that many of the overheated valuations for companies that raised big funds during a boom of new investment last year will also start to come down.
But Starbucks seems unaware of the looming slowdown, with its new announcement that it aims to have 3,400 stores in China by 2019 (English article). That number marks an acceleration from the company's rapid China expansion of recent years, which saw it open 450 stores last year to bring its current national store count to around 2,000. The company plans to boost the new openings in the year ahead by adding around 500 new stores in the current year, in a market that is now its second largest after only the US.
As a frequent patron of Starbucks, I have a healthy respect for the chain's huge success in China. While many other coffee shops in Shanghai are often empty or have just a few customers, most Starbucks are often filled with people lining up to spend their money on a pricey cup of coffee. But that kind of behavior is really just a low-key form of luxury spending seen in booming economies, and I'm fairly certain many people may cut out their coffee habits when they start to feel uncertain about their future.
Uber's Rich China Valuation
Next there's Uber, which has been revolutionizing China's market for hired car services with its mobile app that has posed a major challenge to traditional taxis. The company last year announced plans to spin off its China unit into a separate company due to the market's large size, and has just completed a fundraising that values the unit at a lofty $7 billion (English article, Chinese article).
The size of the new funding wasn't disclosed, but one of the contributors was Chinese institutional investor HNA Group, which has also just announced its own separate tie-up with Uber in travel services (English article). That new pairing will see HNA and Uber work together to provide hired car services to travelers, such as cars to take them to and from airports during their trips. That looks like a good fit since HNA has large experience in the travel arena due to its base in the tourist haven of Hainan island.
Both of these cases certainly look like good investments for the future and will help Uber and Starbucks to consolidate their position as industry leaders. But each company also is likely to soon discover that new demand for their products is slowing sharply in tandem with the country's broader economic slowdown. Accordingly, I do expect that both of these projects will ultimately be scaled back from their aggressive original growth targets.
Disclosure: None.