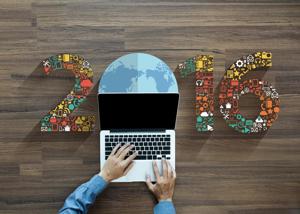 2016 has started off rough for investors. The response to hard times can vary: sell everything off, average down all the way, buy safe names, buy high quality names, make contrarian bets, etc.
Our Top Long Idea for 2016 contest was held in December 2015; things were so much better then, weren't they? Rose-colored glasses aside, you can get a sense of the uncertain point we were (and are still) at from the ideas entered in the contest. Amid the expected swings for the fences and picks of top names, there was a lot of variety and digging for uncovered gems. Only three stocks were picked twice - Sun Edison (SUNE), Envestnet (NYSE:ENV), and Transocean Partners LLP (NYSE:RIGP) - and so among the breadth of 121 names, there are plenty of unique angles.
Uncertainty was a commonality for the top entries. We always have a tough time picking winners (cliché as that might sound), but for this contest, it seemed like every article could be challenged on a fundamental basis in a number of ways. In other words, while surety in the market is either fabled or expensive, we found most of these picks came embedded with more question marks than we've seen previously.
We are pleased to present our winners, even given that. Falling back to our criteria, we felt that these articles presented the most compelling case for an asymmetric risk-reward (especially important in this market), for potential upside, for explaining what the market was pricing in the stock and why it is wrong for doing so, and for highlighting catalysts that may cause the market to correct that mispricing.
Without further ado:
We also named 12 articles as finalists. They will each receive a $150 prize. They are (in alphabetical order of the ticker):
Congrats to all our winners, finalists, and entrants! There are a lot of interesting and compelling ideas in this contest. Some of them are available to all readers now, and the rest of them will come available over the rest of the month: I encourage readers interested in stock picking, investing, and learning about business (i.e. Seeking Alpha readers) to check out as many of them as you can. (Full disclosure: I'm an SA editor, so of course I want you to read our articles). And of course, though many picks have been hit by this downturn, that may mean you find a great idea at a cheaper price.
Speaking of which, we are still running a performance element of this contest. The top peak return and the top 12-month return will each earn the author $2000. We've locked in the initial price based on the closing price the day prior to publication, and will track through to 12 months after publication. We will be factoring in total return, so dividends count. Any authors who want to check what that price is and to confirm that we got it right are welcome to get in touch with me by email or direct message, or with our PRO editorial team.
It's still much too early to matter much, but here are our top five entries so far by performance, as of Jan. 13th market close:
Good luck to all entrants and readers, here's hoping you find some gems as part of a successful 2016!