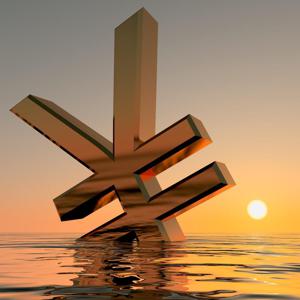 The yen has strengthened sharply in 2016 as risk appetite intensifies, but gains are liable to reverse quickly. Pressure will be back on the Bank of Japan at January's meeting with renewed concerns over deflation as oil prices crumble while the further weakening of the Chinese yuan intensifies Japan's regional competitiveness challenges. The bank will consider further monetary stimulus and potentially move to negative interest rates.
Japan's national core inflation rate peaked at 3.4% in June 2014 following the sales tax increase. After gradually declining over the next nine months, the rate dropped sharply to just above zero on monetary base effects and has hovered close to zero since then.
The principal core rate only excludes fresh food and does include energy costs with the drop in oil prices putting direct downward pressure on the core rate over the next few months. The impact will be magnified by the fact that petrol taxes are relatively low in Japan compared with Europe and lower oil prices will have a larger impact in cutting retail prices.
Producer prices fell 3.6% in the year to November and the decline in global raw-material costs will put further downward pressure on wholesale prices which will feed through into wide deflationary pressure.
Although the Bank of Japan has been more confident that deflationary pressures have been beaten, this will increasingly be seen as hubris given the renewed slide in energy costs. The bank has recognized how difficult it is to defeat deflationary expectations and pressures are liable to build once again as the consumer mindset reverts to recent patterns and expectations.
The lower oil price will have a significant beneficial impact on disposable incomes and should boost consumer spending power, although there is also a risk that savings ratios will temporarily rise once again and limit any boost to growth. Household spending fell 2.9% in the year to November and retail sales also retreated over the year with a lack of growth in wages a major concern.
Falling prices and the potential for a slide in nominal GDP will put further upward pressure on the government debt/GDP ratio. Gross debt is already close to 250% with net debt around 130% of GDP. Longer-term confidence in the yen is liable to deteriorate further. Although the current account surplus will certainly provide important support at times, it is liable to be more than offset overall by net capital outflows.
After a chaotic start to 2016, Chinese authorities have managed to stabilize the situation in China's capital markets, but only through aggressive currency intervention via state banks and official buying of equities. The loss of confidence internally will be compounded by much weaker capital inflows. Intervention to keep the yuan stable is also tightening monetary policy, which will exacerbate the economic downturn. Stemming capital flight effectively will be extremely difficult and borders are liable to prove porous. There is a strong probability that credit conditions will need to be eased further and yuan stability will have to be sacrificed. At best, the PBOC will be able to engineer gradual yuan depreciation; at worst, there will be a rapid currency slide on substantial one-off devaluation.
Chinese yuan weakness will trigger currency depreciation throughout Asia as key regional exporting economies look to protect market share. Japan's exports are under pressure already with a 3% decline in the year to December and there will be strong resistance to any further deterioration in competitiveness. A sharp yuan decline will mark a step-up in regional currency wars and Japan will have to respond.
The Bank of Japan is likely to consider further monetary options at the late-January policy meeting. A further expansion of the bond-buying program is possible, but the central bank is already on target to own over 40% of bonds by the end of 2016 and a lack of market liquidity is becoming a key concern. A further widening in the bond buying program is also a potential option, although the impact is liable to be limited.
A cut in interest rates paid on excess reserves held at the central bank is a realistic option. Indeed, there is a possibility that the Bank of Japan will move to negative rates even though the central bank's governor, Haruhiko Kuroda, has previously been unenthusiastic about such a policy.
Disclosure: I/we have no positions in any stocks mentioned, and no plans to initiate any positions within the next 72 hours.
I wrote this article myself, and it expresses my own opinions. I am not receiving compensation for it (other than from Seeking Alpha). I have no business relationship with any company whose stock is mentioned in this article.