"A man who is a master of patience is master of everything else." - George Savile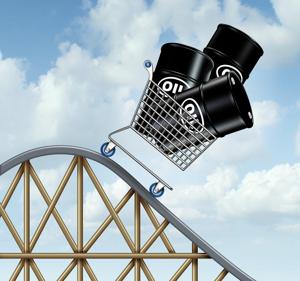 The markets have not exactly gotten off to a rousing start to begin the New Year as equities have seen some $1.7 trillion in market value go poof, and we are not even through the first half of January. This is the worst start to a new market year in the stock markets' long history. Many sectors of equities are officially in bear market territory such as small caps, energy, biotech, commodities, transports, emerging markets, etc...and investors can be forgiven for having a bit of panic in their hearts after going through the debacle of 2008/2009.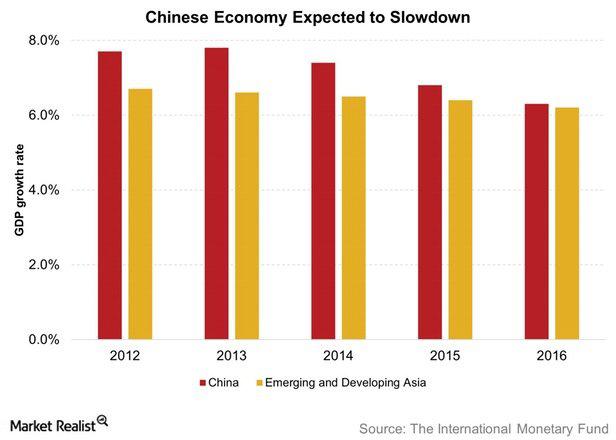 The primary drivers of this huge pullback are slowing growth in China and the continued collapse of energy prices as well as most commodities. The good news if there is any from a domestic point of view is that the United States is less exposed to a slowdown in the Middle Kingdom than most other major countries. Obviously, slowing demand from China for mineral and agricultural commodities is playing havoc with commodity-based economies such as Australia, Brazil and Canada.
In addition, trade with China accounts for approximately 10% of GDP across the 28 members of the European Union with 50% of Germany's economic activity driven by global trade overall. The United States in contrast has only six percent of its GDP driven by trade with Asia-Pacific which includes China and Japan, and just approximately 13% of the country's overall GDP is driven by trade.
Oil on the other hand is a different animal as the nature of crude's interdependencies in this country has grown substantially over the past half dozen years or so. In 2008, the United States produced some five million barrels of oil a day. Thanks to the shale revolution, that number hit a peak of 9.3 million barrels a day in April of last year, and has dropped some 400,000 barrels a day since that time as drilling activity curtailed.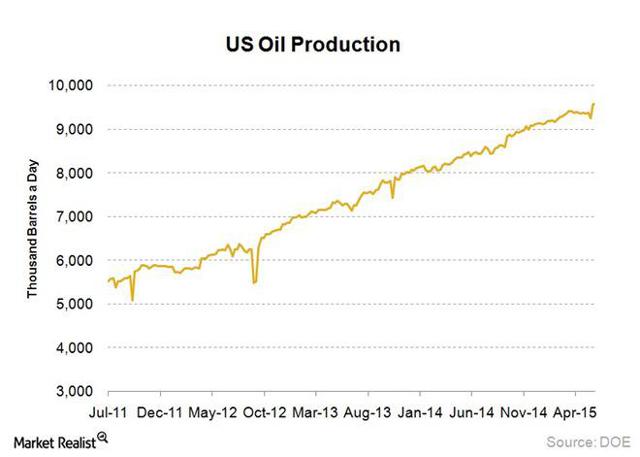 The expansion of the domestic energy production was one of the few bright spots which has been and continues to be the weakest post-war recovery of the ten the country has gone through since the end of WWII. That growth is now going in reverse. The energy sector overall is expected to post its first overall loss in 2016 in some 48 years. Some 130,000 high-paying jobs in the industry were lost in 2015 and layoffs will continue across the sector in 2016. In addition, capital budgets at exploration and production companies continue to get slashed robbing the economy of the needed business investment.
So far, the positives of lower fuel and energy prices on domestic consumption have been limited. Restaurant sales have received a nice bump up, and people are buying more trucks and SUVs, but the increase in consumer spending that was part of the whole gasoline "tax cut" thesis that most economists had counted on to begin 2015 and drive three percent GDP growth last year has failed to materialize so far. The consumer has decided to bank most of these savings for the time being with the personal savings rate being at multi-year highs. In addition, both rent and healthcare premiums have been rising at a much higher rate than core inflation soaking up a good portion of the savings from lower energy prices.
My personal opinion is the economy can continue to muddle through the collapse of energy prices provided the impacts to the credit markets can be contained. This I am watching closely as it has one of the key factors in the turmoil in the markets to start 2016. The largest high-yield credit ETF, the iShares iBoxx $ High Yield Corporate Bond ETF (NYSEARCA:HYG) fell to its lowest close in many years in trading yesterday.
However, in perspective, some ~$270 billion in high-yield debt in the exploration and production sector pales in comparison to size of the housing market that triggered the recent financial crisis. Most of that debt is not held by the major banks as well. I am watching HYG closely, as how it goes correlates to how oil is holding up and to the direction of the market. Investors should also watch if the bottom of ~1,867 on the S&P 500 we hit in the last hiccup in the market this summer continues to hold, which would be a positive obviously for the market.
My regular readers know that I was not sanguine to begin 2016 with a 30% allocation to cash to begin the year within my portfolio. However, my view still is a recession is not on the way, but am a little less confident of that outlook as I was to begin the year. My cash balance is now down slightly below 20% as I continue to incrementally buy the dip primarily in large caps that should see both revenue and earnings growth in 2016, have cheap valuations, solid balance sheets, and pay substantial dividend yields. My hope is that better-than-expected earnings from the likes of JPMorgan (NYSE:JPM) can start to arrest the slide in equities as we go deeper into earnings season.
As I mentioned yesterday, General Motors (NYSE:GM) is one of those core positions. The company also got a shout out from Barron's yesterday. The stock provides a 5% yield, should see earnings growth of 10% to 15% this year and goes for under six times this year's profits. If one can't add to that position in this downturn, it certainly does not point to any confidence about the economy in 2016.
I also continue to add to drug giant AbbVie (NYSE:ABBV). The company should produce 15% to 20% earnings growth in 2016 and provide an over 4% yield. The stock currently sells for just over 10 times forward earnings despite that projected growth and yield.
It is not easy to stepping forward to put more money in a market that appears to be collapsing. However, by mainly keeping to high quality and cheap growth plays that pay large dividends, that apprehension can be easier to overcome and these opportunities can be actioned.
Disclosure: I am/we are long ABBV, GM.
I wrote this article myself, and it expresses my own opinions. I am not receiving compensation for it (other than from Seeking Alpha). I have no business relationship with any company whose stock is mentioned in this article.