Stock futures were soft overnight, initially indicating a tough start for Wall Street after Wednesday's slide. But early stock action improved, in part when a leading banking name kicked of its sector's earnings with a Street-beating report.
A weaker-than-expected jobless benefits claims report did check stock gains, however, and volatility could continue amid this release of mixed stock-driving news. European stocks are lower. Treasury yields edged higher, while the dollar traded moderately lower against its main rivals. Oil futures tipped slightly higher even as the market weighed prospects for higher U.S inventories and the return of Iranian oil. Major oil contracts dipped below a closely watched $30 level this week for the first time in over a decade.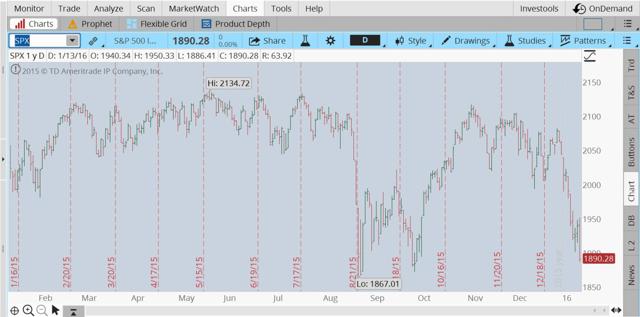 Figure 1: Streak Snapped. The S&P 500 (SPX) broke support near 1922 in Wednesday's volatile session. SPX hit its lowest level since late September. Data source: Standard & Poor's. For illustrative purposes only. Past performance does not guarantee future results.
Bank Earnings: JPM Beats Street. JP Morgan Chase & Co. (NYSE:JPM) reported a Q4 earnings gain tied to its investment banking division. The big bank kicks off the latest round of report cards for its sector. Industry analysts were bracing for another prickly period for the banks, due to volatile trading conditions and the wait for higher interest rates to take hold. JPM, the largest U.S. bank by assets, reported a profit of $5.43 billion, or $1.32 a share. That compares with a profit of $4.93 billion, or $1.19 a share, in the same period of 2014. Analysts polled by Thomson Reuters had expected earnings of $1.25 a share. Revenue rose to $23.75 billion. Thomson Reuters analysts had expected $22.89 billion.
Best Buy Cuts Sales View. Best Buy (NYSE:BBY) says weak mobile-phone sales hurt its overall holiday results, forcing it to cut its sales outlook for the current quarter. For Q4, the electronics retailer now expects domestic sales to decline 1.5% compared with previous guidance for flat sales. BBY shares have shaved some 27% over the past 12 months; they're down about 6% early Thursday.
Jobless Claims Rise in Early 2016. The latest weekly tally of jobless benefits claims rose, government data showed. More importantly, so did the less-volatile monthly average. The four-week average of initial jobless claims rose by 3,000 to 278,750 in the seven days from Jan. 3 to Jan. 9. That's the highest level in six months and comes amid other signs of a mostly improving job market. The monthly average had bottomed out at a 42-year low of 259,250 in late October, but it's been rising for several months, MarketWatch notes.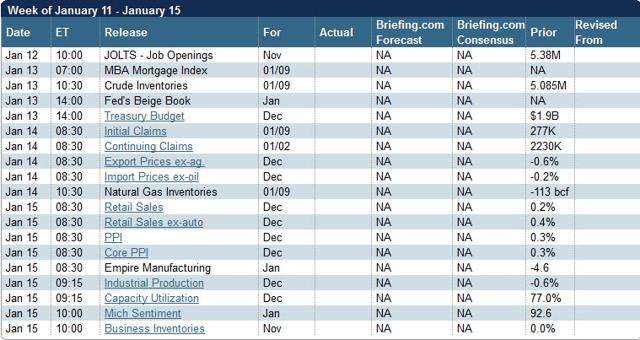 Figure 2: Economic Agenda. This week's U.S. economic report calendar. Source: Briefing.com.
TD Ameritrade, Inc., member FINRA/SIPC. TD Ameritrade is a trademark jointly owned by TD Ameritrade IP Company, Inc. and The Toronto-Dominion Bank. Commentary provided for educational purposes only. Past performance is no guarantee of future results or investment success.
Disclosure: I/we have no positions in any stocks mentioned, and no plans to initiate any positions within the next 72 hours.
I wrote this article myself, and it expresses my own opinions. I am not receiving compensation for it. I have no business relationship with any company whose stock is mentioned in this article.