Reintroduction
TD Asset Management, a subsidiary of Toronto-Dominion Bank (NYSE:TD) is set to debut 4 new ETF offerings some time early this year for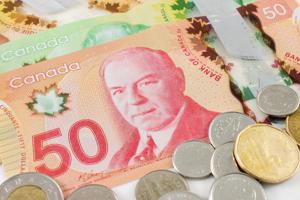 Canadian investors. Having had 4 ETFs close down previously, it will be interesting to watch TD as it rejoins the ETF marketplace. TD's re-entry into the Canadian ETF landscape is needed from a competition standpoint, as there are currently only 11 sponsors.
Current Players
Canadian ETF sponsors in order of size include BlackRock's (NYSE:BLK) iShares, Bank of Montreal (NYSE:BMO), Vanguard, Horizons, PowerShares, CI Financials' First Asset (NYSEMKT:CIX), RBC Global Asset Management (NYSE:RY), Purpose Investments, First Trust Portfolios, Questrade, and finally Auspice. As Canadian ETFs start to become more popular, these few participants will stand to gain. Canada has relatively few ETF sponsors compared to the United States, where there are 56 different providers in the Equity category alone.
Competition
TD is joining some heavy hitters such as BLK, BMO, and RY, all of which are already well positioned in the ETF space. These 3 large providers combined offer just over 48% of the 420 different ETF offerings in Canada. Regardless, the introduction of a new participant is good for Canadian ETF growth. Below is a table comparing 5 selected publicly traded players in the Canadian ETF landscape1,2.
| | | | | | |
| --- | --- | --- | --- | --- | --- |
| | NYSE:TD | NYSE:RY | TSE:CIX | NYSE:BMO | NYSE:BLK |
| Market Cap. (Billions) | $66.77 | $71.75 | $8.05 | $32.32 | $50.84 |
| % 2014 Revenue From ETFs | 0% | 4.96%2 | N/A3 | ≈2.14%4 | ≈28.77%5 |
| Canadian ETF Offerings | 4Expected | 27 | 46 | 69 | 107 |
| U.S. ETF Offerings | 0 | 1 | 0 | 0 | 328 |
| Total North American ETF Offerings | 4 | 28 | 46 | 69 | 435 |
| % Weight MSCI Canada (NYSEARCA:EWC) | 7.44% | 8.07% | 0.54% | 3.68% | 0.00% |
Exposure
With just over 25% of Canada's total ETF offerings, BLK has a significant share of the ETF marketplace, worldwide. Based on 2014 annual report data, over 28.77% of BLK's revenue comes from iShares. If history continues, BLK will continue to launch more unique offerings each year in both North America and abroad.
Given BMO's banking focus, only about 2.14% of revenues are derived from their ETF division which is not to say that BMO is not one of the largest ETF issuers in Canada with 69 (16.43%) of the 420 total ETFs in Canada.
Next by number of Canadian ETF offerings, is CIX. CI Financial launches their funds under the label First Asset. With 69 offerings, CIX is no small fish despite being the smallest of the 5 public sponsors by market capitalization at only $8.05 Billion.
Next, Royal Bank of Canada is the only sponsor besides BLK and PowerShares to offer ETFs in both Canada as well as the United States. This is a trend that other firms may begin to follow as the ETF popularity proliferates worldwide. Additionally, it is the only one besides BLK that derives over 25% of revenues from ETFs.
Last but not least, TD, is the new player on the block. With 4 different Canadian ETFs to launch soon, we look forward to seeing what % of TD revenues are derived from ETFs. Depending on how successful TD's launch in Canada goes, they might one day consider launching some in the United States too.
iShares MSCI Canada ETF
Jack Bogle once said: "Forget the needle. Buy the haystack." For those who share his mentality, EWC might be the way to go for those trying to gain exposure to the growth of Canada's ETF industry without picking specific names. 4 of the 5 providers above are included in EWC's holdings. Combined, they hold a roughly 19.73% weighting of EWC. By far the largest sector by exposure, EWC has a 42.32% exposure6 to the financial sector holding names like Bank of Nova Scotia (NYSE:BNS) and others that could see the opportunity and get into the ETF game.
However, it is important to note that EWC also has exposure to other sectors with 19.01% to energy, 8.96% to materials, 7.52% to industrials, 6.72% to consumer discretionary, and 5.28% to consumer staples in addition to <10% combined exposure to healthcare, IT, telecommunications, and utilities respectively.
Conclusion
New entrants to the ETF sponsor landscape always bring about positive change to the industry. Competition leads to lower fees for investors. Additionally, competition brings better instruments to the market place as managers compete for assets under management. We look forward to the launch of TD's 4 new ETFs on the Canadian markets, and will continue to take note as the ETF landscape develops. While the United States by far is the largest ETF market worldwide, as other countries like Canada catch up, there will be tremendous growth leading to significant profits for participants to compete for.
Footnotes
Disclosure: I/we have no positions in any stocks mentioned, and no plans to initiate any positions within the next 72 hours.
I wrote this article myself, and it expresses my own opinions. I am not receiving compensation for it (other than from Seeking Alpha). I have no business relationship with any company whose stock is mentioned in this article.
Additional disclosure: This document does not constitute an offer or solicitation to sell services or units in or shares in any of the funds or companies mentioned herein. Prior to making any investment, a prospective investor should consult with its own investment, accounting, legal and tax advisers to evaluate independently the risks, consequences and suitability of that investment.