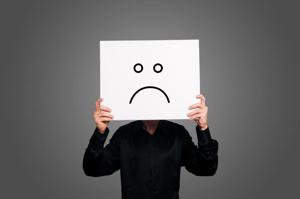 Optimism among individual investors about the short-term direction of stock prices fell to a nearly 11-year low in the latest AAII Sentiment Survey. At the same time, pessimism rose to a nearly three-year high and neutral sentiment remained above its historical average.
Bullish sentiment, expectations that stock prices will rise over the next six months, fell 4.3 percentage points to 17.9%. Optimism was last lower on April 14, 2005 (16.5%). Bullish sentiment has now been below 30% for seven consecutive weeks and is below its historical average of 39.0% for 43 out of the past 45 weeks.
Neutral sentiment, expectations that stock prices will stay essentially unchanged over the next six months, declined 3.0 percentage points to 36.6%. Neutral sentiment is above its historical average of 31.0% for the 18th consecutive week. Last year, neutral sentiment was above its historical average every week except for two.
Bearish sentiment, expectations that stock prices will fall over the next six months, jumped by 7.3 percentage points to 45.5%. Pessimism was last higher on April 18, 2013 (48.2%). Bearish sentiment has been above its historical average of 30.0% during four out of the last five weeks.
The very low level of optimism is occurring as the stock market has gotten off to a rough start in 2016. As of yesterday's close, the S&P 500 was in correction territory (down more than 10%). Also playing a role are concerns about the slowing pace of economic growth in China, escalating tensions in the Middle East and frustration with the pace of economic growth in the U.S.
Unusually low levels of optimism (this week's level ranks among the 20 lowest in the history of our survey) have historically had a stronger association with above-average S&P 500 returns over the following six and 12 months than unusually high levels of optimism.
This week's special question asked AAII members how concerned they are about the performance of the S&P 500 and the NASDAQ being driven by a relatively small number of stocks. About 40% of respondents said they are not concerned. Some said they are more focused on other issues and other respondents said they invest for the long term. Slightly more than 22% said they are very concerned with several of these respondents viewing it as a bad sign for the markets. An additional 8% described themselves as being concerned and 5% said they are somewhat concerned.
Here is a sampling of the responses:
"It shows that these indexes are not representative of the market."
"Not at all. I worry about specific stocks, not indexes."
"No concern, I dollar-cost average no matter what the market is doing."
"It's a concern and will contribute to volatility over the next three to six months."
"This is a major reason why I am bearish over the next few months."
This week's AAII Sentiment Survey results:
Bullish: 17.9%, down 4.3 percentage points
Neutral: 36.6%, down 3.0 percentage points
Bearish: 45.5%, up 7.3 percentage points
Historical averages:
Bullish: 39.0%
Neutral: 31.0%
Bearish: 30.0%
The AAII Sentiment Survey has been conducted weekly since July 1987 and asks AAII members whether they think stock prices will rise, remain essentially flat or fall over the next six months. The survey period runs from Thursday (12:01 a.m.) to Wednesday (11:59 p.m.). The survey and its results are available online here.