Welcome to the Mr. Market issue of M&A Daily.
Sifting the World Update

If you follow me on Seeking Alpha, you would probably like to see what is happening on StW. I encourage you -- and all of my Seeking Alpha followers -- to join. On Friday, January 15, we are ending free trials. So, if you want a free trial to check it out, please sign up here before the end of this week.
Berkshire Hathaway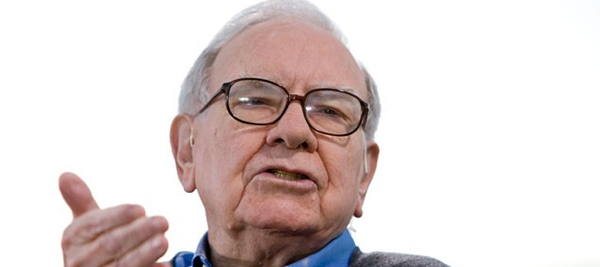 Berkshire Hathaway (BRK.A/BRK.B) is in the process of acquiring Precision Castparts (NYSE:PCP) for $235 per share in cash. The current net merger arbitrage spread is $2.76, which means that the annual return will be 9% if the deal closes by March as expected.
But Buffett could have a far more attractive investment opportunity on the horizon: Berkshire Hathaway. Today, shares are priced only slightly above the price at which Buffett has indicated he would buy back shares, which is 1.2x book value or around $180,000 per A share. He believes that intrinsic value is much higher, probably closer to 1.5x book.
Why does Berkshire deserve a premium to book? In part because deal targets are willing to leave money on the table from other buyers in order to sell to Buffett. He offers an unmatched certainty of closing as well as a reputation for preserving businesses. In addition, companies in need of financing can get cheaper financing due to capital from Buffett.
On the other hand, his size is a huge constraint. At his scale, there are only a hundred or so stocks in the world that he can meaningfully invest in. While they may prove to be wise purchases over the long-term, so far some recent investments such as IBM (NYSE:IBM) have worked out poorly. So there are also important caveats to owning Berkshire.
As a compromise, something to consider is to write long-dated BRK.B. puts. For example, the January 19, 2018 $130 BRK.B puts have a bid of $14.10 and an ask of $15.25 and last traded at $14.68.
Whether or not you own Berkshire Hathaway, investors should learn from his mindset. One of the attributes that first drew Warren Buffett to his partner Charlie Munger is that both men look at business and life as a puzzle or a game. They both cultivate rationality and honesty as two of their most crucial virtues. As far as vices, they watch out for self-delusion and quickened pulses as the cause of most investment mistakes. Buffett is a strict judge of his own successes and failures, but he relies on an inner scorecard. One cedes too much control to the rest of the world whenever one uses an outer scorecard.
Buffett is a lifetime learning machine. He added greatly to his knowledge over time, but the core principles were straight from Ben Graham. From Prof. Graham, he learned that investing is rational, mathematical, and systematic. Stocks are not abstractions, but parts of a business. The job of the analyst is to count up the business's value and then divide it into slices. In terms of how we use the public markets, Mr. Market is your servant, not your master.
Once he was armed with Graham's principles, Buffett was able to use a consistent method for sorting through opportunities and putting money to work. As described in The Snowball: Warren Buffett and the Business of Life, Buffett always:
Estimates intrinsic value
Handicaps risk
Buys with margin of safety
Concentrates
Stays in his circle of competence
Lets compounding do the work
Buffett has a winning combination: he is uncertain about the future and well-informed in situations where his counterparties are often both overconfident and wrong. He simply underpays, writes insurance, and waits.
Nokia
Nokia (NYSE:NOK) reopened its public exchange offer for Alcatel-Lucent (ALU). Today is the first day of combined operations.
Affymetrix
The definitive merger agreement has been filed in connection to Thermo Fisher (NYSE:TMO) acquisition of Affymetrix (NASDAQ:AFFX).
KLA-Tencor
The definitive proxy was filed for the Lam (NASDAQ:LRCX) acquisition of KLA-Tencor (NASDAQ:KLAC).
Metro Bancorp
The Metro Bancorp (NASDAQ:METR) shareholder vote for its acquisition by F.N.B. (NYSE:FNB) is today.
UTi
The UTi (NASDAQ:UTIW) shareholder vote for its acquisition by DSV (OTCPK:DSDVY) is today.
Jarden
The preliminary S-4 has been declared effective for the Newell (NYSE:NWL) acquisition of Jarden (NYSE:JAH). The $1.94 net arbitrage spread offers an 11% annual return if the deal closes in May.
PMC-Sierra
The S-4 has been declared effective in connection to the Microsemi (NASDAQ:MSCC) acquisition of PMC-Sierra (NASDAQ:PMCS).
MedAssets
The MedAssets (NASDAQ:MDAS) shareholder vote for the acquisition by Pamplona is today. The $0.37 net arbitrage spread offers a 29% annual return if the deal closes by the end of the month. More to come in future editions of M&A Daily…
Elsewhere on Seeking Alpha
Disclosure: I am/we are long BRK.B, PMCS, MEG, JAH.
I wrote this article myself, and it expresses my own opinions. I am not receiving compensation for it (other than from Seeking Alpha). I have no business relationship with any company whose stock is mentioned in this article.
Additional disclosure: Chris DeMuth Jr and Andrew Walker are portfolio managers at Rangeley Capital. Rangeley invests with a margin of safety by buying securities at deep discounts to their intrinsic value and unlocking that value through corporate events. In order to maximize total returns for our investors, we reserve the right to make investment decisions regarding any security without further notification except where such notification is required by law.
Editor's Note: This article discusses one or more securities that do not trade on a major U.S. exchange. Please be aware of the risks associated with these stocks.