The Federal Reserve increased the federal fund rate on December 17, 2015. Charts for commodities and major stock market indexes are shown below and show the price action since the interest rate hike.
The 10-year yield has declined with the 7-10 Year ETF (NYSEARCA:IEF) increasing in value.
10-Year Treasury Rate data by YCharts
The price of crude oil has fallen.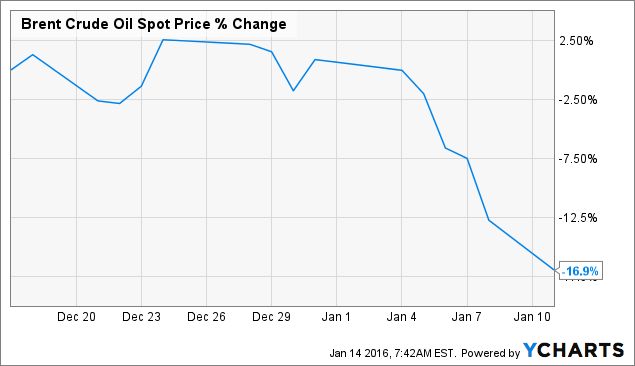 Brent Crude Oil Spot Price data by YCharts
The price of copper (NYSEARCA:JJC) has declined.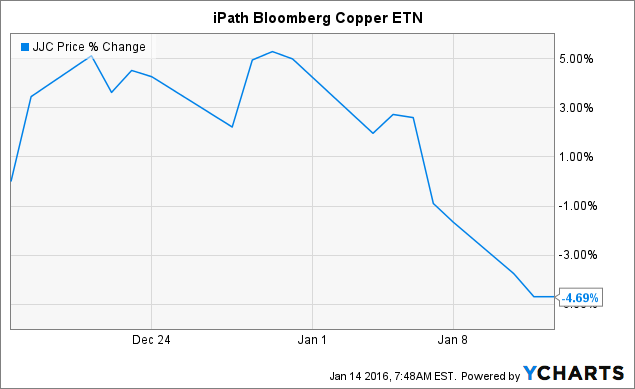 JJC data by YCharts
The major stock market indexes, Dow Jones Industrial Average (NYSEARCA:DIA) and the S&P 500 (NYSEARCA:SPY) have declined.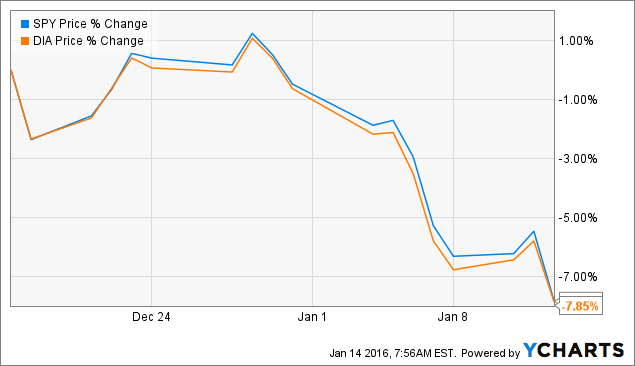 SPY data by YCharts
Gasoline prices have declined.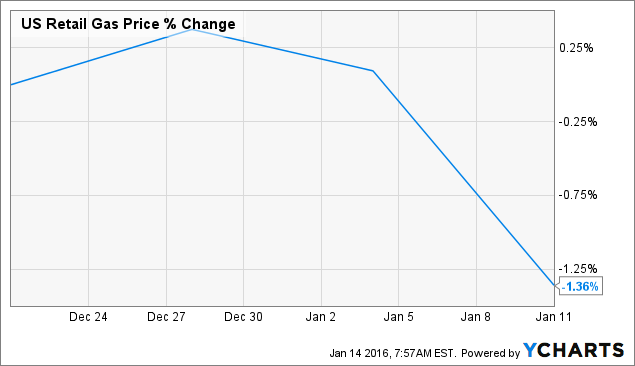 US Retail Gas Price data by YCharts
The 6-month Treasury Bill rate has fallen.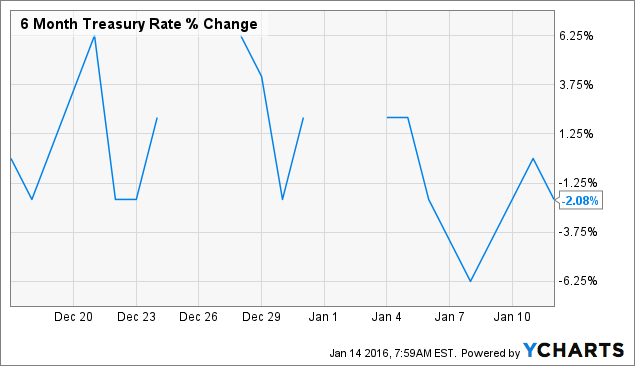 6-Month Treasury Rate data by YCharts
If the FOMC was worried about inflationary pressures when they decided to increase the Federal Funds rate, then the falling price action since the interest rate hike might provide comfort. The decline in the broad range of commodities and stock market indexes might give the FOMC reason to reconsider the timing or size of future increases in Federal Funds.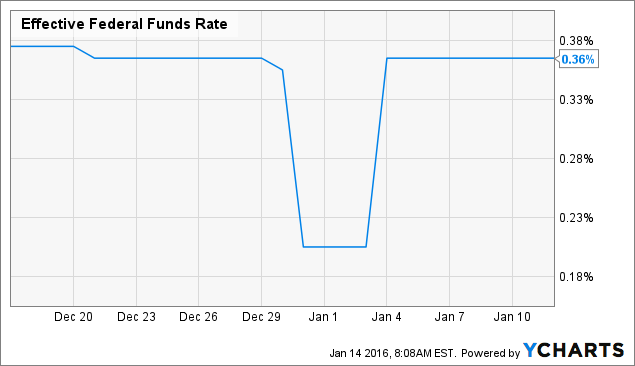 Effective Federal Funds Rate data by YCharts
The US Dollar versus the Yuan and the Yen.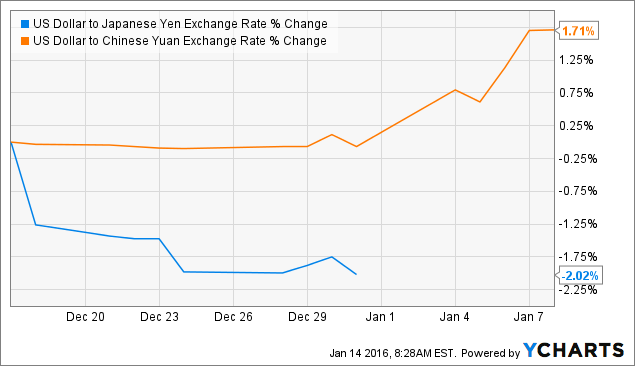 US Dollar to Japanese Yen Exchange Rate data by YCharts
The Euro versus the US Dollar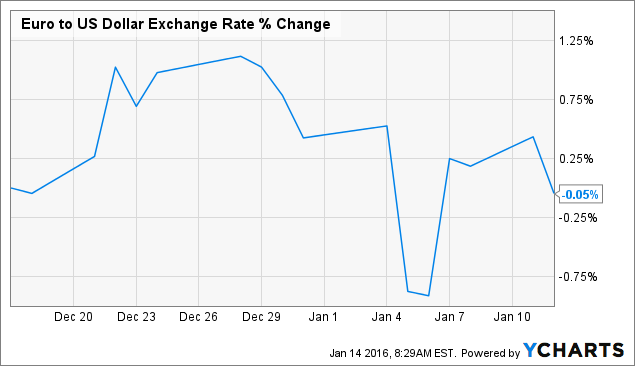 Euro to US Dollar Exchange Rate data by YCharts
Since the Federal Reserve increased the Federal Funds rate target range, a number of commodities have declined in value. The decrease in commodity prices and higher funding costs, thanks in part to the action by the Federal Reserve, have seen the high-yield segment of the bond market decline.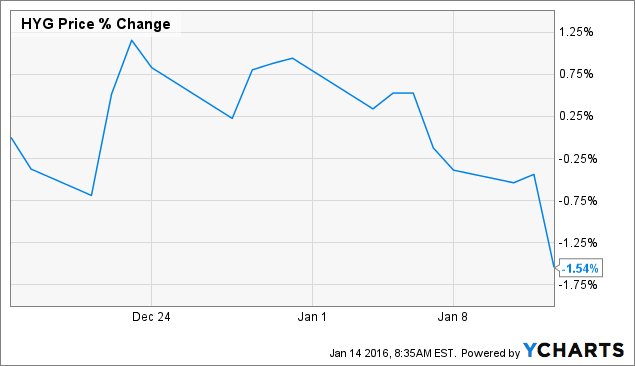 HYG data by YCharts
Below is a 5-year chart for oil and copper. Prices have been falling for years, not generally a sign of inflationary pressure.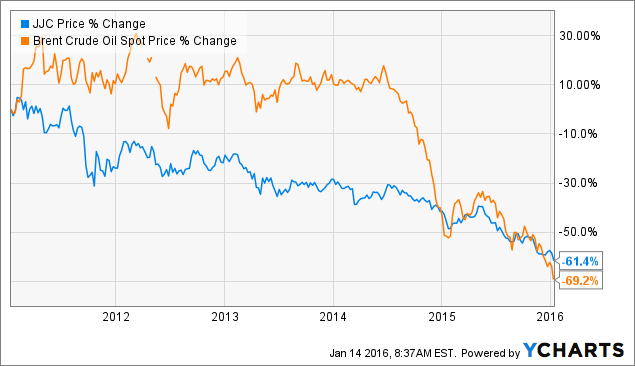 JJC data by YCharts
At some point, commodity prices will stop falling. Low prices have been known to be the best cure for lower prices.
Initial jobless claims have moved higher.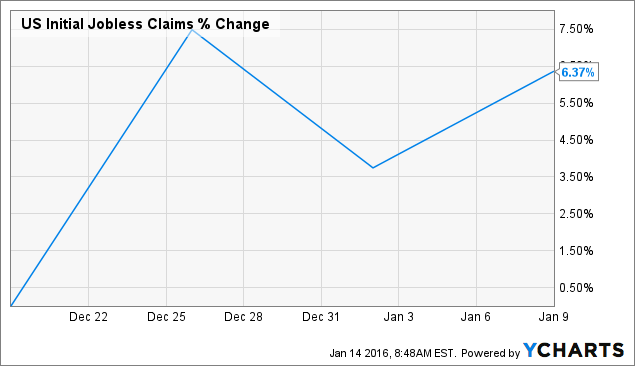 US Initial Jobless Claims data by YCharts
The pickup in initial jobless claims may keep wage pressures in check, and the falling commodity prices might help keep inflationary pressures under control. This could result in the Federal Reserve questioning the need at this time for further interest rate increases.
If the Federal Reserve is data dependent, then the outlook for future interest rate increases appears to be remote. The Fed might be looking at different data, if so what could it be? On the other hand, the Fed has a different interpretation of the message sent by falling prices.
Disclosure: I/we have no positions in any stocks mentioned, and no plans to initiate any positions within the next 72 hours.
I wrote this article myself, and it expresses my own opinions. I am not receiving compensation for it (other than from Seeking Alpha). I have no business relationship with any company whose stock is mentioned in this article.