According to a WSJ report, General Electric (NYSE:GE) and China's Haier Group (OTCPK:HRELF) are close to making a $4 billion deal (update: the deal was signed for $5.4 billion) for GE's appliance unit. This is a fairly significant development as only a few months prior, GE's deal to sell the unit to Sweden's Electrolux (OTC:ELUXF) fell through in December 2015 due to antitrust concerns.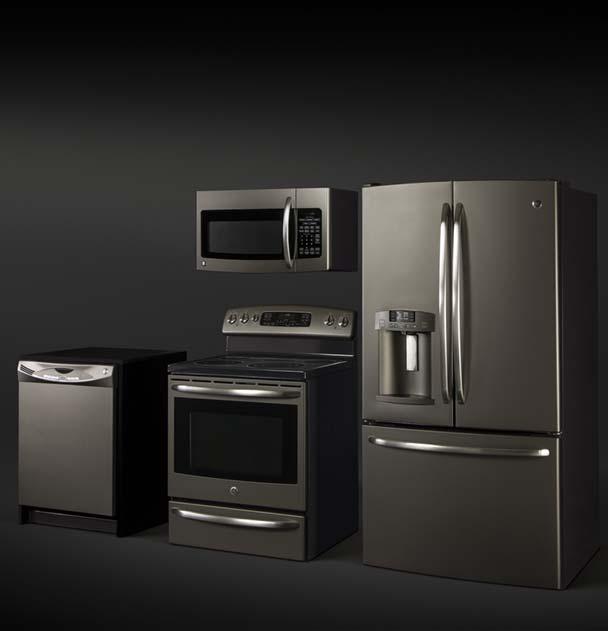 For GE, that it was able to find a buyer so soon after the failed sale to Electrolux must be a positive. The appliance unit had long been seen as dead weight, a tiny, low-margin legacy business with limited synergies with GE's industrial core of jet engines and turbines.
Getting $4 billion for the unit seems like more than a good deal, 20% above what Electrolux was offering. In addition to the $175 million breakup fee GE is getting from the transaction failing.
As of Q3 2015, the Appliance and Lighting segment, which includes the fast growing LED business, posted revenues of just $2.3 billion, only 8.7% of total industrial revenues. Backing out the LED business and lighting, this unit generated ~5%-6% of industrial revenues.
As for profits, this unit generated just $88 million in segment profits, while operating margins were tiny at only 7.2%. It is not clear how much of this is split between Appliances and the LED and lighting business, though GE has noted that both are very low margin businesses.
In other words, GE stands to lose little in terms of profitability from this sale. Indeed, the $4 billion in cash will probably more than offset the sale if it is used to buy back stock.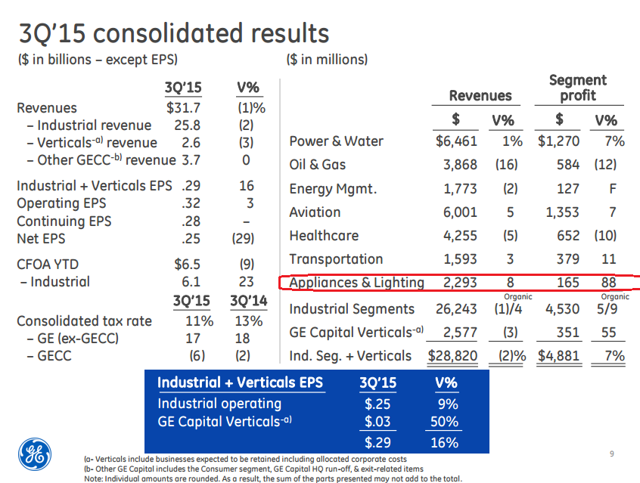 As for Haier, it stands to enter the US market in a big way if it buys GE's appliance business. Haier had previously tried to buy this unit back in 2008, but failed due to the price being too high at the time.
Unlike Electrolux, it does not have a large market share in the US, so antitrust concerns are much lower. Though, if this transaction goes through, Haier would become the largest player for white goods in the US.
Conclusion
While GE has a long history as an appliance maker, this business was simply no longer relevant for the company. Margins for these products are razor-thin and competition from East Asia is fierce. Furthermore, there are not many synergies for appliances with GE's other industrial businesses nor do the buyers have much use for GE Capital. In addition, this unit has very little potential in terms of service contract revenues, which have become a huge part of the turbine and jet engine business due to their higher margins and predictable revenue streams.
Disclaimer: The opinions in this article are for informational purposes only and should not be construed as a recommendation to buy or sell the stocks mentioned. Please do your own due diligence before making any investment decision.
Disclosure: I am/we are long GE.
I wrote this article myself, and it expresses my own opinions. I am not receiving compensation for it (other than from Seeking Alpha). I have no business relationship with any company whose stock is mentioned in this article.