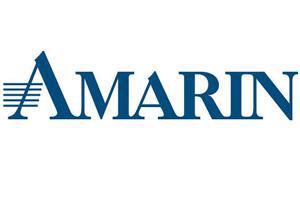 Amarin (NASDAQ:AMRN) recently released its 2016 outlook and gave guidance for Vascepa revenue in 2016. From this guidance and other information in its outlook, we can estimate management's projections for Vascepa growth in 2016, as well as extrapolate its projected cash balance. Based on the information provided, it appears that Vascepa's growth is expected to continue along its current trendline in 2016, which involves linear growth of around 60 NRx per week. Amarin's cash position appears okay for 2016, but it may need to raise additional funds for 2017 unless there are minimal REDUCE-IT costs in 2017 and/or it receives major milestone payments from its Eddingpharm agreement.
Notes On Cash Balance
Amarin announced that it had approximately $107 million in cash and cash equivalents at the end of 2015. This is fairly close to my previous estimate that Amarin would end 2015 with $99 million in cash after adjusting for the transactions it made after that article was published. Amarin received $27.5 million from the sale of $31.3 million in new 3.50% November 2015 Exchangeable Senior Notes due 2032 and used that to repurchase $16.2 million in 3.50% 2012 Exchangeable Senior Notes due 2032 for $15.9 million.
Those transactions netted Amarin $11.6 million in cash, so Amarin would have ended 2015 with approximately $95.4 million in cash without those transactions. The other effect of the transactions is that Amarin only has $15.1 million remaining in 3.50% 2012 Exchangeable Senior Notes due 2032, which holders may request Amarin to repurchase in January 2017. The November 2015 notes have a similar option for holders to require repurchase in January 2019.
2016 Outlook
Amarin expects $105 million to $120 million in net product revenue during 2016. This is a fairly broad range that indicates expectations for NRx growth of around 30 to 60 per week if average revenues per TRx are similar to 2015 levels. As Vascepa's growth over the last few months has been towards the upper end of that range, I'd expect net product revenues to be around $115 million to $120 million if average revenues per TRx are similar to 2015 levels. A 5% reduction in average revenues per TRx would push that range to approximately $109 million to $114 million, so Amarin's expectations around revenue per TRx will have a significant impact on modeling revenues.
Projected Cash Balance
I am going to assume that Vascepa NRx growth averages 60 per week during 2016 and that the average revenue per TRx declines very slightly. As a comparison, Vascepa's NRx growth averaged 59 per week during the 19 week period ending December 18. Net product revenues are estimated at $117 million in 2016 as a result. This would translate into approximately $70 million in gross margin net of the Kowa co-payments. I've also assumed that Amarin will receive another $15 million in Eddingpharm milestone payments.
Amarin mentioned that it expected R&D expenses to be near 2015 levels in 2016, and I am assuming that cash SG&A is around $75 million per year. This would allow Amarin's operations (excluding REDUCE-IT and some other R&D costs) to reach positive cash flow entering 2017 as per Amarin's guidance. As a result, Amarin is projected to end 2016 with around $51 million in cash.
| | | |
| --- | --- | --- |
| $ Million | 2016 | 2017 |
| Starting Cash | $107 | $51 |
| Plus: Gross Margin | $70 | $97 |
| Plus: Milestone Payments | $15 | $0 |
| Less: Cash SG&A | $75 | $75 |
| Less: Cash R&D | $47 | $35 |
| Less: Cash Interest | $6 | $6 |
| Less: BioPharma Repayment | $13 | $15 |
| Less: Note Repurchase | $0 | $15 |
| Ending Cash Balance | $51 | $2 |
In 2017, Amarin will likely need to repurchase the remaining $15 million in 2012 notes. As well, there is considerable uncertainty about what R&D costs will be in 2017. I've put in $35 million for now, but the actual results may vary significantly. With a continuation of the NRx growth of 60 per week, Amarin would end up with $2 million in cash at the end of 2017. Thus, it likely would need to raise additional funding in this scenario.
Conclusion
Based on Amarin's revenue forecast for 2016 and the trajectory of Vascepa's sales growth indicated by that revenue forecast, it appears that there is a reasonable chance that Amarin may need to raise additional funding in 2017. Factors that may reduce the necessity of this is if Vascepa growth is greater than Amarin currently expects, or if expenses are reduced further in 2017, or if it receives additional milestone payments (beyond the $15 million I've assumed).
If Vascepa's NRx growth is trending at the 60 per week that I've assumed above, NRx should reach 8,000 by early May, and 9,000 by early September. Significant deviations from that would result in a change to the projected results.
Disclosure: I/we have no positions in any stocks mentioned, and no plans to initiate any positions within the next 72 hours.
I wrote this article myself, and it expresses my own opinions. I am not receiving compensation for it (other than from Seeking Alpha). I have no business relationship with any company whose stock is mentioned in this article.