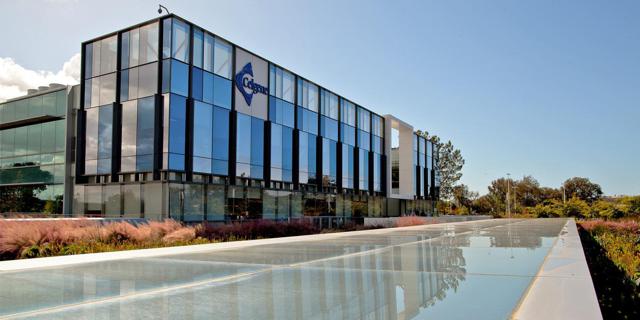 Introduction
I was recently asked to look into the company Celgene (NASDAQ:CELG) using my analysis to find an appropriate valuation for the stock. I'm not a huge fan of running such analyses on biotech stocks because of the potential for a biotech company to produce a black horse drug that rockets it to huge valuations. But I want my readership to know that I will respond to nearly any request, and hence will run this analysis on CELG without speaking too much of its drugs.
Still, CELG is a company selling products. Thus, any investor should be aware of its great pipeline of drugs: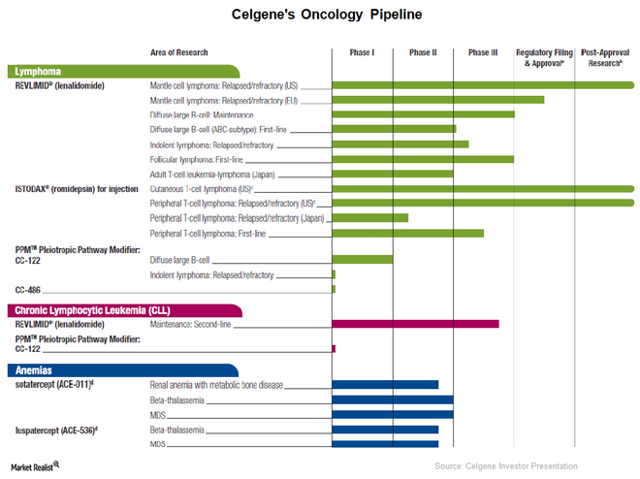 In addition, CELG has a diversified set of large (in market size) therapeutic areas that can help it expand: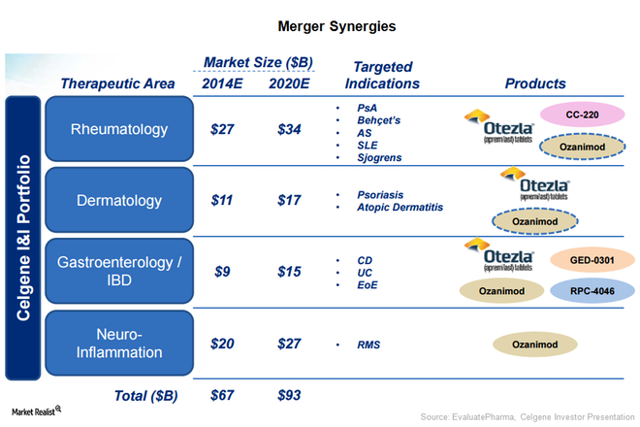 Nevertheless, I wish to look at the company's financials to answer the question as to whether CELG is overpriced or underpriced.
Overvalued?
A discounted cash flow (DCF) analysis on the stock applies for the case of CELG. When I run DCF analyses on biotech stocks, I find nearly all stocks to be overvalued. This is because investor sentiment typically drives biotech stock prices above the true valuation due to the potentiality of new drugs passing their clinical trials.
This holds true with CELG: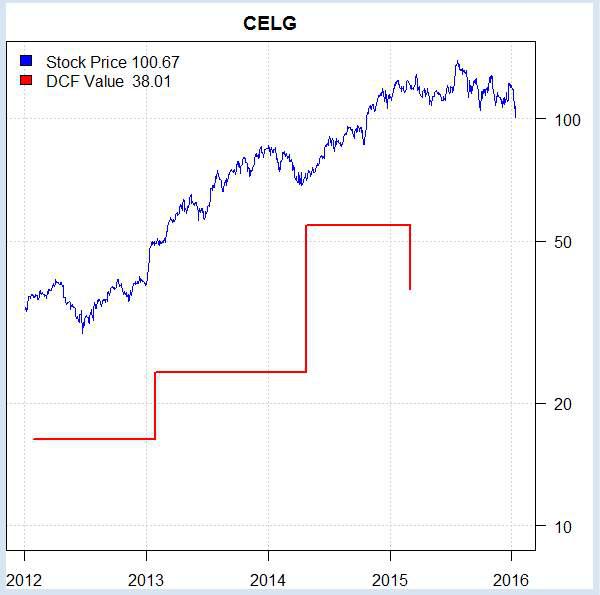 If a biotech stock continues upward in price in tandem with the DCF value, overvaluation as per DCF price generally does not signify true overvaluation. However, when DCF starts to dip, diverging with the stock price, things become concerning. Here, in CELG, we see a significant decrease in the DCF value, placing the stock at nearly 300% the DCF price.
Again, the concern is not the difference in DCF value versus stock price, because sentiment is not priced in to the DCF value - the concern is that the DCF has dropped, implying that the financials of the company are worsening. We see this to be true also in free cash flow, which has dropped significantly:

In addition, while the growth rate was previously encouraging due to the speed at which CELG was able to land itself in positive territory, today's growth rate is mostly stagnant: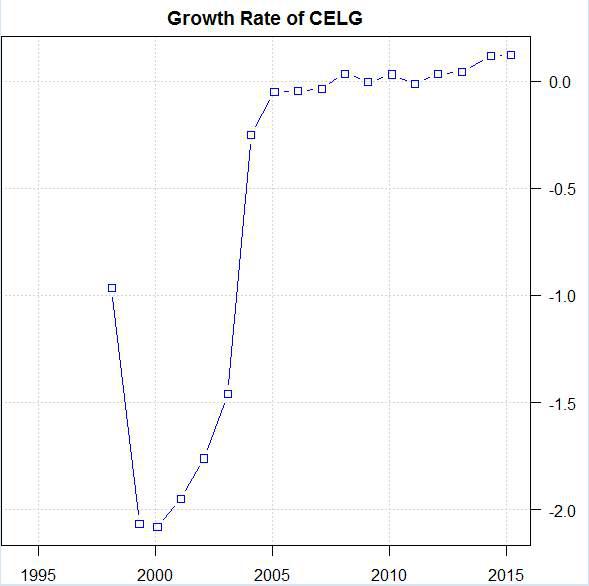 The grow rate of the earnings per share has dropped significantly. Comparing the earnings growth per share this year to that of last year, we see a relative top at Q1 2015. However, we are now looking at negative EPS growth: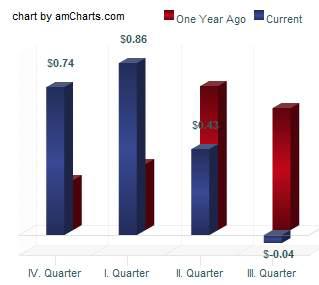 In fact, earnings per share itself is also negative: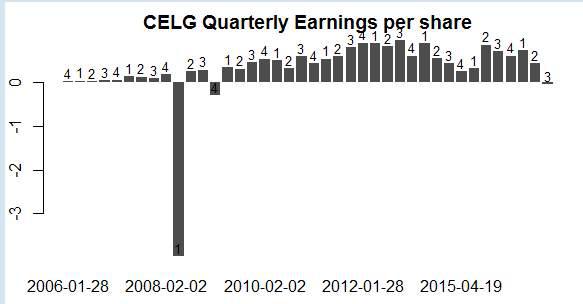 We are still looking good annually - at least in terms of positive versus negative. However, we are dropping in EPS: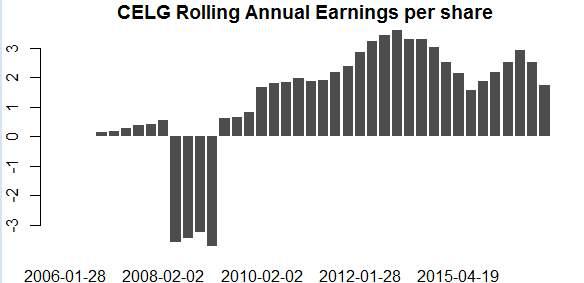 Plotted with the stock price, we can often see the best times to invest in a stock. Although the y-axes are different in scale, I have used this chart many times to identify possible buying and shorting opportunities. What you want to look for is a significant gap between the black line (stock price) and red line (NYSEARCA:EPS):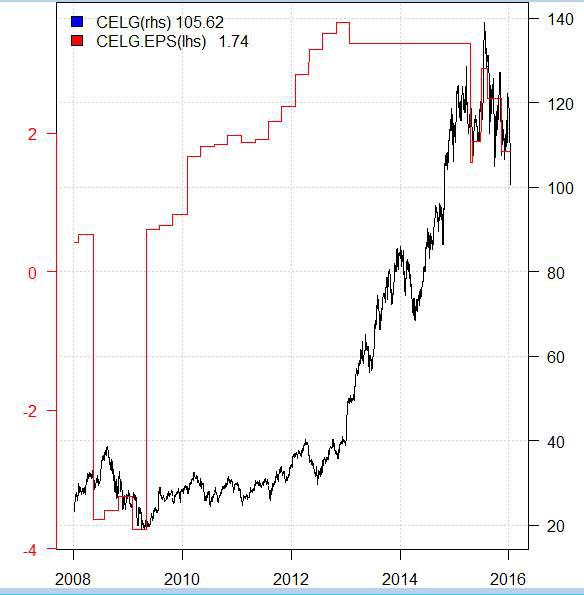 Clearly, the best buying opportunities were from 2009 to 2015. Now that the red line is basically sitting at the black line, we have a "hold" signal. Realize that this EPS versus stock price comparison is useful but not a statistically backed buying signal.
However, a study on value factors has found that EBITDA versus EV is statistically significant in predicting future stock prices. And the chart here is similar: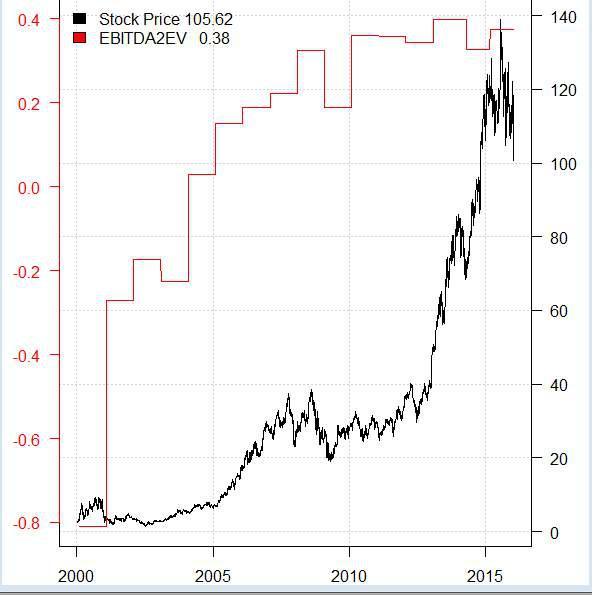 The main goal in this chart, however, is to watch the growth of EBITDA2EV in comparison to stock price growth. CELG's EBITDA2EV has stagnated along with the stock. We should watch EBITDA2EV in the future; a movement upward would be bullish for the stock; a movement downward should be bearish. Right now, this value factor is predicting stagnation, or a sideways trend.
Overall, we don't see a strong reason to believe that the once financially strong CELG will continue upward. CELG bulls should rely on research on the specific drugs that CELG hold to solidify their bullish thesis, as the financials here are not sound. To me, CELG is overpriced.
And the risk is too large. Shareholder equity is way down, from nearly 90% to below 40%. Should (God forbid) CELG ever need to liquidate, shareholders can only expect about $1 per share: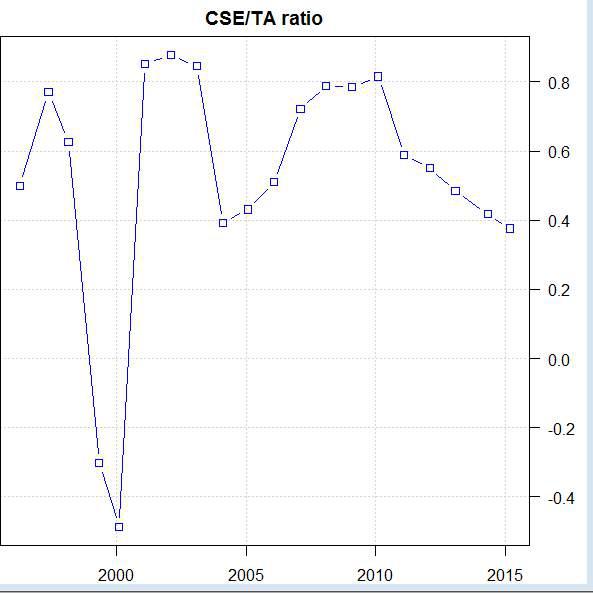 Implications for Investors
My financial analysis puts CELG at overpriced. I give CELG a fair value of $73.31. That is, CELG is currently 31% overpriced.
That said, the financials only look bad in the short-term. In the long term CELG is a success story. Currently, they are facing headwinds.
I do not wish to dissuade CELG holders to sell their stock. Instead, I want fence sitters to wait and CELG holders to consider protective positions, some example of which I list at the end of the article. In the long term, CELG will prosper with its strong pipeline of products; in the short term, CELG is overpriced for what it currently is.
At the moment, the overall market is having hiccups, causing some investors to become fearful and others to see buying opportunities. Depending on your time horizon, either position could be right. If you are looking for quick growth, look elsewhere; if you are looking for a long-term buy-and-hold investment (i.e., not planning on selling until after 2020), this might be a good time to buy more.
Realize that a stock price is a form of arbitrage. You buy hoping that you're buying at a price lower than a price in the future. You can play CELG as arbitrage in either direction, as CELG will likely drop before it restarts its growth.
At the moment, fear is causing institutional investors to liquidate some of their best investments, including CELG. From a financial perspective, CELG has gassed out for the moment. If you're holding CELG, be prepared for the results of negative sentiment, liquidation, and an overall bad market - consider the following protective positions if you wish to continue holding:
To Profit from a Sideways Trend:
Buy 1 Jul16 100 call
Sell 1 Jul16 105 call
Sell 1 Jul16 100 put
Buy 1 Jul16 95 put
Risk/Reward:
Max profit: $499
Max risk: $1
To Profit from a Downward Trend:
Buy 1 Jul16 90 call
Sell 1 Jul16 80 call
Risk/Reward:
Max profit: $774
Max risk: $226
To Protect Against Sideways and Downward Trends:
Sell 1 Apr16 115 call for every 100 shares of CELG owned
Risk/Reward:
Limits upside but brings in $395 profit
Request a Study
If you're interested in seeing an analysis of a stock of your choosing, ask me in the comments section or via mail. Also in my premium Seeking Alpha backtesting newsletter, I backtest your strategies. Let me know your ideas for a backtest.
Disclosure: I/we have no positions in any stocks mentioned, and no plans to initiate any positions within the next 72 hours.
I wrote this article myself, and it expresses my own opinions. I am not receiving compensation for it (other than from Seeking Alpha). I have no business relationship with any company whose stock is mentioned in this article.