As the U.S. lifts its long-standing export ban on crude oil, the gap between prices for two global benchmarks, West Texas Intermediate and Brent Crude, has disappeared. In a 40-year first, a crude tanker left the of port in Corpus Christi on New Years Eve. Since then, the price of WTI has closed the gap to within $0.50 of Brent Crude. U.S. oil exports change the landscape for international crude dramatically, and will ensure that the U.S. petroleum industry survives to extend U.S. energy independence.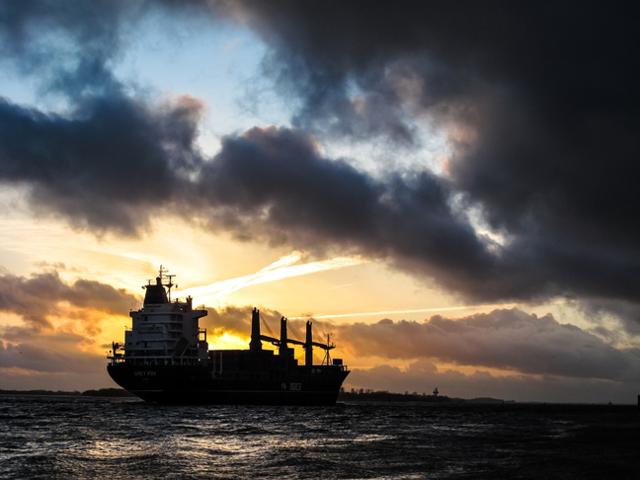 Source: Stock photo.
A quick refresher on the general terms used in this article:
A crude index, such as West Texas Intermediate, or WTI, is a specific grade of crude based density, impurities, and location.
Crude oils around the world are indexed to one of the major crude oil benchmarks such as Brent Crude, WTI, Platts, etc. Crude oil is priced based on the benchmark price. Depending on the product and location, the value of a particular oil can be above or below the price of the oil benchmark.
This article uses the term crude oil, or oil, interchangeably to reference a general term not unique to any index.
WTI and U.S. exported oil will be use interchangeably
With all this in mind, let's talk about what U.S. oil exports mean, and the impacts we are going to see in the following years.
Why Does rhe U.S. Import Oil?
To get into the global effects of WTI being exportable, we need first to understand why the U.S. imports oil despite wanting to export crude. The primary reason is that U.S. refineries are not configured to process light sweet crude, but instead are designed to process heavy sour oil from Canada and South America. A secondary reason is the lack of available pipelines in some regions in North America, making the overall price of importing crude cheaper than domestic crude transported by expensive rail lines.
WTI Returning as the Worlds Benchmark Oil Index
As The Economist points out in its article on crude pricing, WTI used to be the benchmark crude. When America invoked the export ban in the 70's, it meant that WTI was no longer relevant on the world scale, and could disengage from other global price indices. WTI is preferred as a benchmark as it can be sold in smaller volumes while Brent Crude must be transported by the tanker load as the oil is produced primarily offshore. This minimum contract size means WTI is a more liquid market with a higher number of transactions. Lifting the export ban will quickly make WTI the world benchmark crude, and the prices of Brent and WTI converged quickly with the ban removed. We can see the divergence and convergence of WTI and Brent Crude below.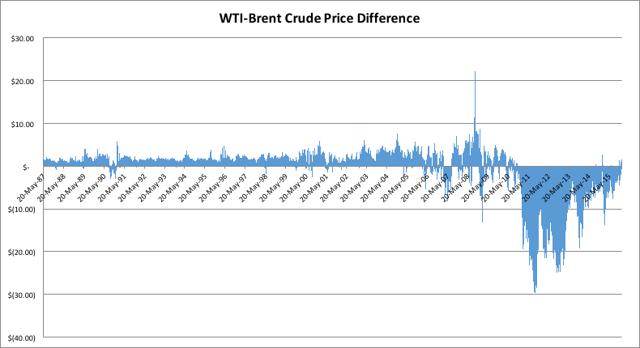 WTI Entering the World Market
As U.S. begins exporting WTI, it will have force an even stronger bear market onto crude. Before removal of the export ban would be used when mixed with heavier oil so that U.S. refineries could efficiently process it. Some crude was shipped to Mexico, and some crude made it overseas via several allowed "loopholes" in the export ban. But, significant portions of the oil were diverted to storage, hence why we have consistently seen rising inventories despite falling prices. No matter how low the prices are, U.S. refineries can only process a portion of it. If Congress had not removed the ban, we could have seen WTI crater as a solely U.S. benchmark, and not a worldwide benchmark. American producers would have been damaged the most without the same level of effect on world markets. With the ban removed, the whole world will see the impact of abundant WTI reserves. We will see WTI start to affect much more of the world's crude pricing.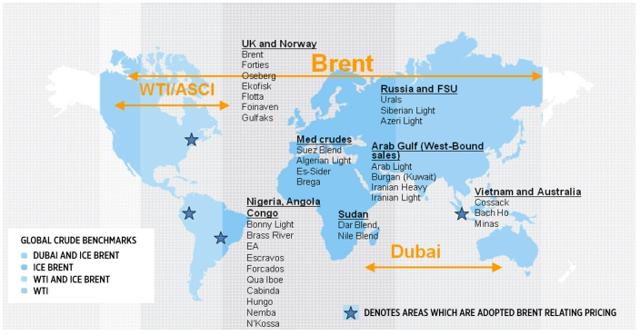 U.S. Energy Independence as the Main Goal
Perhaps the removal of the export ban has to do with the conspiracy theory that the U.S. and Saudi Arabia are trying to starve an aggressive Russia, but it more likely has to do with self-interest. Rather than allow the shale industry to collapse under the export ban, the U.S. will ensure that the whole world shares the pain of low prices. The lowest cost producers should survive, and the export ban would disproportionally damage American producers.
Congress wants to ensure that there is a resemblance to a healthy U.S. oil industry when oil prices do recover and extends the energy independence of the U.S. As time moves on we could see more refining capacity for light sweet WTI, or we could see the U.S. demand for oil decline. Either of these outcomes is positive for the U.S. nation, and energy independence has long been a goal of American politicians.
Who Is Going to Buy U.S. Crude?
WTI is lighter than Brent Crude and most significant crude oil benchmarks. Lighter crude oils have higher value products, assigning it a higher value if we hold transport costs constant. This quality means that WTI could be preferable to Brent or Dubai crude at the same price, even though the transport distances are significantly higher. Preference to WTI could come in the form of costs, or political reasons. WTI could arguably displace crude exports from Africa, the Middle East, and Europe. Many importing countries would gladly import U.S. crude over crude from problem countries such as Russia.
As The Wall Street Journal reported: "The first American oil sales abroad are flowing to Europe but, in the longer term, Latin America and Asia could become natural markets, according to industry experts."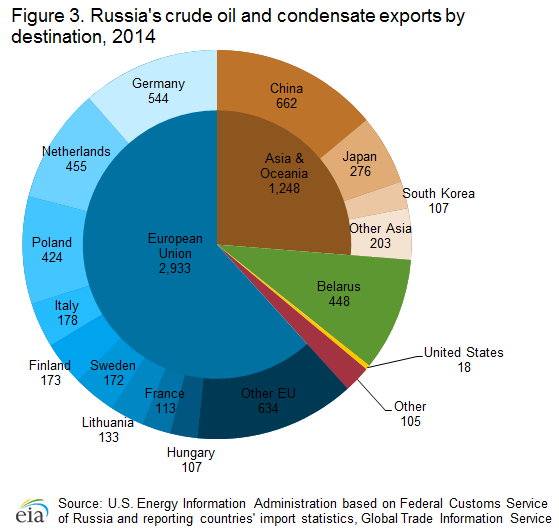 With the first crude tankers headed to European refineries, we should see reduced requirements for Russian crude. This could even further damage the state of Russian finances and provide some gunpowder for the argument that the U.S. is in an economic war with Russia. Exporters will also have their eye on the upcoming expansion of the Panama
Canal, and the routes it will open to Asia in the future where most of the world's demand growth will originate. For now, the biggest loser will be Russia while Europe continues to stabilize its energy market with another importer.
Conclusion - A World Awash With Crude
With the world already oversupplied with crude oil, the U.S. begins its exportation of unrefined oil. Large volumes of crude are expected to be exported, with possibly millions of barrels of oil exports by 2020. We could see a move to sell large amounts of U.S. stored light crude, resulting in a downward movement in inventories that does not necessarily signal a change in supply or demand. More likely we will see Europe move to import U.S. crude preferentially to Russian crude, putting further financial pressure on the aggressive nation. The world now has to deal with abundant U.S. crude exports while OPEC and Russia attempt to maintain their market share and Iranian oil prepares to flood the market. I expect an extended bear market in oil prices that could extend to a decade without a major OPEC supply cut or collapse of a major oil producing nation.
Disclosure: I/we have no positions in any stocks mentioned, and no plans to initiate any positions within the next 72 hours.
I wrote this article myself, and it expresses my own opinions. I am not receiving compensation for it (other than from Seeking Alpha). I have no business relationship with any company whose stock is mentioned in this article.
Additional disclosure: Many of the assumptions are opinion based or inferred based on available information. This article should not be considered financial advice or an accurate view for investment purposes.