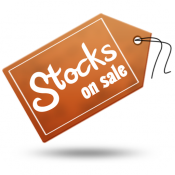 After a brief respite and technical bounce that refreshed on Thursday, today, Friday, January 15, the sale on stocks resumed in earnest around the world.
China's stock market plunged once again. As if traders first woke up to the notion that sanctions on Iran will be lifted within days and oil exports, from the country that just held our sailors captive for 20 hours, would resume imminently, this was another catalyst to kick the price of a barrel of oil into the $29 area once again, falling 6% from yesterday's close. Yesterday, oil was up a couple bucks, today down a couple bucks. Seems like traders believe everything in the world changes and flips axes overnight.
As I write, the Dow is taking the biggest beating of the year so far, down 527 points, or 3.22% on the day. The S&P 500 is putting on a similar show while the Nasdaq Composite is besting them both on the downside, lower by 4%.
Data Points Causing All The Fuss
The 10-year Treasury yield dipped below 2 percent after retail sales declined 0.1 percent in December. Ex-autos, retail sales also fell 0.1 percent.
The January Empire manufacturing was minus 19.4.
The Producer Price Index fell 0.2 percent in December after rising 0.3 percent in November.
Industrial production for December fell 0.4 percent. Capacity utilization was 76.5 percent.
January U.S. Michigan preliminary Consumer Sentiment was 93.3. November U.S. business inventories fell 0.2 percent.
The Shanghai Composite fell about 3.5 percent. European stocks were down more than 2.5 percent in morning trade ET.
The iShares MSCI Emerging Markets ETF (NYSEARCA:EEM) traded more than 3.5 percent lower in mid-morning trade.
The CBOE Volatility Index (VIX), widely considered the best gauge of fear in the market, traded just below 28. In early morning trade, the VIX topped 28.5 to hit its highest since September.
Bob Pisani on CNBC this morning reported that of 23 companies that have reported in this earnings season so far, 19 reported lower revenues.
The U.S. economy in the fourth quarter is slowing and the data is reflecting the expectation of that slowdown. The market's concerns of recession are much more elevated than they were a few days ago because of emerging markets, China and commodities, the continuing plunge in oil and the large selloff in mutual fund shares near the end of December. This bailing out of mutuals is the largest since the financial crisis of 2008 and is putting additional downward pressure on prices as mutual fund managers are forced to sell the good along with the bad in order to meet redemptions. In other words, all sectors are getting pummeled and there's nowhere to hide.
Now that we are down 2,500 points from the recent Dow highs at 18,351, the market has given up 13.7% and trillions of dollars of market capitalization. With the traditional definition of 20% denoting a bear market, it can be deduced that we're getting into hailing distance of the bear's claws.
Recession On The Horizon?
While many of the data points discussed seem to be pointing to a weakening and slowing in the economy, many economists are in the camp that while China is definitely in contraction, they still only account for barely 10% of our exports and not even 2% of our GDP. They are of the belief that the U.S. economy is strong enough to withstand these buffeting winds and can turn out an acceptable Goldilocks growth of 2% in GDP this year. Fed Chairwoman Janet Yellen and Abbey Joseph Cohen of Goldman Sachs concur on this.
Bear Market - Cause For Concern?
There are different cases to be made for different types of investors in different phases of their investing journey.
Newer, younger investors saving up funds for a large purchase or expenditure in the near future might want to weigh the risks of staying in the markets at this point against the real possibility of loss.
If I was planning on using my stock market assets to buy a new house, or to fund my wedding celebration, I would give serious consideration to closing out some positions to preserve the very capital that these assets are intended to fund.
What About The Retiree and Near Retiree?
Here, there are different scenarios to consider as well. If the retiree has not yet accumulated sufficient funds such that he can derive sufficient income from his stock market assets to fund his retirement, he might wish to also give serious consideration to liquidating some of his positions to preserve capital.
The near retiree approaching retirement five years out should weigh the risks carefully as well. Five years should be enough time for most portfolios to recover to pre-bear market value, leaving him untouched by the bear. But the investor must assess his emotional readiness and determine whether he'll be able to stomach the ride the rest of the way down without abandoning his positions and being worse off at a later date for having done so.
The Retiree Or Near Retiree With Sufficient Income From Dividend Stocks
The retiree or near retiree who has been fortunate enough to have accumulated enough assets such that his high quality dividend stocks generate enough income to fund all of his retirement needs, when combined with other annuity-like sources such as Social Security, pensions and actual annuities, is in the sweet spot in my estimation.
This investor, if invested in a diverse group of high quality stocks that have long histories of paying increasing dividends, has the ongoing fuel to power him through all environments, even a nasty market like today, like this "worst start to the year" market, and even through a recession and bear market that may be approaching.
Here's One Way To Look At Today's Dividends On Sale
While the market is tanking and investors are fretting, two of the equities that inhabit my Fill-The-Gap Portfolio, and the new RODAT portfolio for subscribers, just yesterday announced increases yet again in their dividends.
Realty Income (NYSE:O) increases monthly dividend by 5% to $0.1985 per share (vs. $0.1910 prior).
Omega Healthcare Investors, Inc. (NYSE:OHI) today announced that the company's Board of Directors declared a common stock dividend of $0.57 per share, increasing the quarterly common dividend by $0.01 per share over the previous quarter. The common stock dividend is payable Tuesday, February 16, 2016 to common stockholders of record as of the close of business on Tuesday, February 2, 2016.
This increase by Omega represents a 1.8% increase. Not much, but an increase nevertheless and enough to keep even with inflation.
The math for dividend growth investors is pretty straightforward. As prices decline on our high quality companies, not only do those companies go on sale by becoming cheaper to buy, so do their dividends.
Allow me to demonstrate:
Buy XYZ stock with a $1.00 dividend, paying $20.00 per share and your yield on this stock purchase is:
$1.00/$20.00 = 5%
Perhaps you decided to hold off and wait to buy the same stock when a panic ensued, or a correction occurred, or a bear market began.
You buy XYZ with the same $1.00 dividend, but now you pay just $15.00 per share. Your yield on this transaction translates to:
$1.00/$15.00 = 6.66%
6.66% gives you 33.2% more bang for your buck than the 5.00% dividend yield.
6.66/5.00 = 1.332 That's 133% income compared to 100% income on the 5% yielding stock.
Anyone Have A Crystal Ball I Can Borrow?
I don't know of anyone who can accurately predict whether we're approaching a full-fledged bear market. But if you wish to incorporate this growing possibility into your approach to the markets, I can suggest a way that'll put you on top no matter the outcome in this market struggle.
If you are already an income investor focused on growing your income stream for retirement or wish to become one at this time, consider this strategy.
Layering In Slowly With Discipline and Determination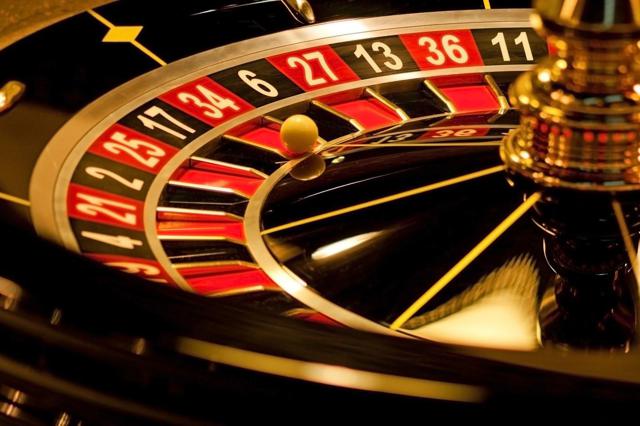 Around and around she goes. Where it stops nobody knows.
Since no one knows how far this correction takes us, or if it be a bear market, the depth it will plumb, we might take a proportional approach.
The last bear market of 2007-2009 took us down 57% from the highs. The previous bear in 2000-2001 lopped off around 42% from the previous highs.
Let's use a worst case scenario, rounding it off to a 60% drawdown from today to keep things simple. And we'll assume a long, drawn-out bear market lasting six years (most last between 18 and 24 months).
We'll use Realty Income, everyone's favorite monthly income company to demonstrate.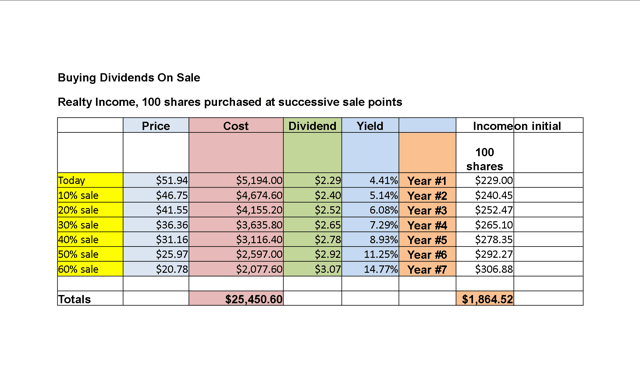 The above table assumes we purchase 100 shares today of Realty Income, then continue purchasing 100 share lots every time the price goes on sale by another 10% from the previous purchase price.
It also assumes this company continues raising its dividend 5% each year which Realty Income has been doing for over 34 years now, no matter the economic environment.
Notice how, as the successive purchases are costing us 10% less each time, and the dividends are increasing 5% each year, the yield on the investment is growing exponentially while the dollar amount of the income is growing by 5% each year.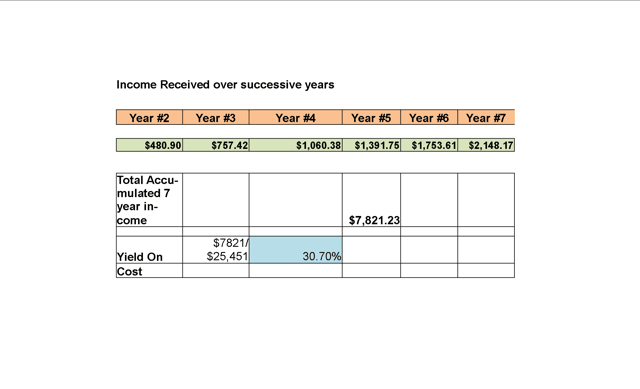 After 7 years of 100 share lot purchases at progressively lower cost, the income grows to $7,821 on a total investment of $25,451, giving us a yield on cost for this investment of 30.7%.
This yield on cost is a long ways from the initial yield received today of just 4.48%.
Linear Progression for Illustrative Purposes Only
Of course, nothing goes in a straight line, and no one can guarantee that Realty Income, or any other company, will continue growing its dividend at a steady rate as shown. But the opposite is also possible, that the company can keep on growing and be able to share more of their profits with shareholders and begin paying out a higher share of that to shareholders. That being said, the numbers shown could go even higher.
Also, the chances of the next bear market lasting seven years is pretty slim, unless you believe we're somehow facing a depression in the order of the one this country experienced in the 1930s.
The Take Away
The idea here was to demonstrate a strategy to consider for the following types of investors:
Investors who have attained critical mass in their portfolios.
Those who receive a lump sum retirement payout from a 401K.
Those who win a lottery.
Those who receive a nice inheritance.
Those who have gotten a big fat bonus.
Those who accumulate sufficient dividends on a regular basis, in excess of their living expenses, allowing them to reinvest excess dividends.
And this particular strategy will allow the investor to continue living off of current dividends and expand them rapidly by buying not only great stocks on sale, but also buying great dividends on sale in the bargain.
The FTG Portfolio that I've written about exclusively here on Seeking Alpha now has 103 dividend pay dates where we receive additional dividends that accumulate, waiting for just such opportunities.
Other investors may have lump sums accumulated from retirement rolled into an IRA just waiting to be invested. Some might have hit a lottery recently and have wisely held some in abeyance, waiting for this type of correction.
The FTG Portfolio
I began writing a series of articles on December 24, 2014, to demonstrate the real live construction and management of a portfolio dedicated to growing income to close a yawning gap that so many millions of seniors and near retirees face today.
The beginning article was entitled, "This Is Not Your Father's Retirement Plan." This project began with $411,600 in capital that was deployed in such a way that each of the portfolio constituents yielded approximately equal amounts of yearly income.
Having reduced our risk to portfolio income by spreading our income equally among many separate high-quality companies with long histories of paying and increasing their payouts, we built out the foundation further. Additional strength was derived from diversifying to several sectors to mitigate our risk.
The Fill-The-Gap Portfolio, or FTG, was born of the realization that the average American couple can expect to receive $28,800 in Social Security benefits that they worked their whole careers to earn. We also understand that a fairly comfortable retirement in most parts of the U.S. is going to cost us around $50,000.
If we simply subtract the smaller amount from the larger required amount, we come to see that this average couple is short a couple tens of thousands - $21,200 to be exact.
Where Has The FTG Portfolio Sought Income In Past Months?
I'm glad you asked. Readers of my series have been following the progress of my Fill-The-Gap Portfolio, which I have been demonstrating exclusively for readers of Seeking Alpha since the inception of the portfolio on December 24, 2014.
Its aim is to illustrate how an average retired couple receiving an average of $28,800 in combined Social Security can close the gap between that amount and a fairly comfortable $50,000 retirement income. If we add this $28,800 average from Social Security to the current $25,359.69 in FTG Portfolio dividend income, we see that the current annual total of $54,160 comfortably surpasses that initial goal and continues to increase through growth of dividends and opportunistic reinvestment of those dividends.
Portfolio Construction And Management 101
I have recently launched my premium subscription service right here on Seeking Alpha. For those readers who have not yet joined, it's a service of active portfolio management that will help you build an exclusive dividend growth portfolio for your retirement. Please click the banner at the bottom of this article to learn more about my premium subscription service.
Retirement: One Dividend At A Time
This new portfolio began with a starting overall portfolio dividend yield of 5.77%.
The FTG Portfolio
Constructed beginning on 12/24/14, this portfolio now consists of 17 companies, including AT&T, Inc. (NYSE:T), Altria Group, Inc., (NYSE:MO), Consolidated Edison, Inc. (NYSE:ED), Verizon Communications, Inc. (NYSE:VZ), CenturyLink, Inc. (NYSE:CTL), Main Street Capital Corporation (NYSE:MAIN), Ares Capital Corporation (NASDAQ:ARCC), Reynolds American, Inc. (NYSE:RAI), Vector Group Ltd. (NYSE:VGR), EPR Properties, Realty Income Corporation, Sun Communities, Inc. (NYSE:SUI), Omega Healthcare Investors (NYSE:OHI), StoneMor Partners LP (NYSE:STON), W.P. Carey, Inc., Government Properties Income Trust (NYSE:GOV), and The GEO Group (NYSE:GEO).
Plan of Action-Portfolio Management
Our aim is to get the most bang for our bucks. We will look toward any further weakening in the markets as our developing opportunities to buy more income for the portfolio at cheaper prices, gaining higher yield along the way.
We are in no hurry here. We will follow our playbook just as we did with the recent Vector Group purchase. We'll pick our spots, and when those entry points arrive, we'll pounce.
Capital Preservation, Capital Growth And Dividend Growth
We are happily meeting all of our objectives, preserving our capital, growing it strongly and collecting 103 separate dividend payments every year. All of this is being accomplished while the rest of the market and most investors are struggling and flailing around, unsure of whether they should stay or should they go.
We stick to our plan to grow our income. Some investors now find themselves gravitating to the kinds of stocks we've bought because they offer some safety, some downside cushion and growth of income by reason of their paying us dividends. That is what has contributed to some of our capital gains to date.
Final Thoughts
The Fill-The-Gap Portfolio for 2016 presents a new beginning, an opportunity for retirees, near-retirees and new, younger millennial investors to start the process of making their transition to dividend growth investing in some of the safest, most predictable, long-paying, high-payout companies in America.
For younger millennial investors willing to be open to ideas to further their financial education, this portfolio represents a solid foundation. For them, and all pre-retirees and retirees, this model of portfolio construction is offered as a foundational way to build retirement income for the future that addresses inflation head on. The dividends in this portfolio will continue to grow in such a way that future income will not be degraded and decimated by inflation. On the contrary, purchasing power will be preserved, unlike what would befall an investor buying 0% T-bills today or negative interest rate T-bills next week as discussed in those articles I penned.
Conclusion
If you accept the premise that the equity markets will eventually bounce back from this correction (we saw this in September and again on Wednesday, December 23, 2015, with the powerful rebound from the summer correction), you may wish to consider some of the equities discussed here for your income portfolio needs. Now that many of them have suffered a good degree of price compression, their yields for new investors, as demonstrated, are accidentally high and that much more attractive today. The research presented today should lend some degree of comfort as well since this is the bottom line for income investors - sustainable and growing income.
If we can maintain discipline to shut out external world event noise and stick to our plan of growing the income stream, no amount of external events will impact our income component. If we allow ourselves to let in just a portion of the noise and be on the lookout for opportunities that pop up, we can profit from these opportunities by buying on the dips and corrections as we've done and demonstrated here. We need to filter out extraneous cues and simply profit from all the confusion around us.
Author's note: Please consider following me in real time. This will enable you to receive an email the moment any of my articles are published on Seeking Alpha. Just click the down-arrow next to the "Follow" link above this article title, and check the boxes for "Follow this author" and "Real-time alerts on this author."
Please don't keep me a secret. I'd appreciate it if you forwarded this article to your friends, colleagues and family who you think might find this work interesting and something they might benefit from.
If you found this article, the concept and investment results interesting and intriguing, I invite you to read the other articles in this series. Stay tuned for further articles that will introduce additional sectors and names to further diversify a portfolio for continued ballast and mitigation of risks to any one sector.
Should you be interested in reading any of my other articles detailing various strategies to enhance your returns on a dividend growth portfolio, you will find them here.
As always, I look forward to your comments, discussion and questions.
Disclaimer: This article is intended to provide information to interested parties. As I have no knowledge of individual investor circumstances, goals, and/or portfolio concentration or diversification, readers are expected to complete their own due diligence before purchasing any stocks mentioned or recommended.
Disclosure: I am/we are long ARCC, CTL, ED, GEO, GOV, MAIN, MO, O, OHI, RAI, STON, SUI, T, VGR, WEC, WPC, VZ.
I wrote this article myself, and it expresses my own opinions. I am not receiving compensation for it (other than from Seeking Alpha). I have no business relationship with any company whose stock is mentioned in this article.