STAG Industrial (NYSE:STAG) is a relatively young real estate investment trust, or REIT, with a five-year track record of annual dividend hikes, an over 7% yield, and generally increasing funds from operations. These results have been driven by a huge focus on property acquisitions. But with the shares down by over 33% from early 2015 highs, it could be harder for STAG to keep the growth engine going.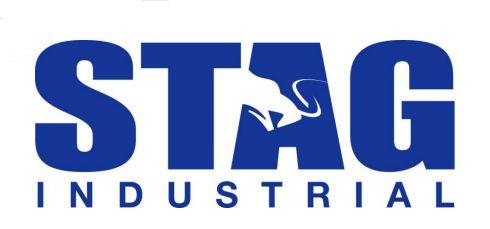 A fine REIT
I don't have a problem with STAG Industrial as a company. In fact, I kind of like the company's focus of owning industrial properties in markets that are smaller. Although there's clearly the risk of a small tenant getting hit by economic hardship and either going belly up or letting a lease expire to save money, there's another side to the story. Tenants in such markets don't have too many options when it comes to finding good industrial facilities. Moreover, smaller tenants likely "need" their property more than a giant multinational might. And STAG probably got a good deal on the price, thus raising the returns it's getting, simply because many of the properties it buys aren't in prime markets.
So a heavy weighting in secondary and tertiary markets isn't a huge negative in my book, and for those willing to understand what they own, it could be a net positive. The thing with STAG, however, is that it's a growth focused REIT. For example, its portfolio has grown at nearly 40% a year since its IPO in early 2011. That's a number that's hard to replicate over long periods of time. The law of large numbers guarantees that STAG will eventually slow down. And that could come sooner rather than later.
Shares count
As with any REIT, STAG grows by tapping the capital markets. That means selling shares of stock and issuing bonds. On the stock side, the company has been quite active. At the end of 2012, it had 25 million shares or so. Two years later it had over 50 million shares. At the end of the third quarter of 2015, it had around 68 million shares. That's not inherently a bad thing so long as the share issuance is backed up by worthwhile properties that add to FFO on a per share basis.
The thing is, through the first nine months of 2015, core FFO growth per share was a pretty anemic 0.9%, according to the company. That's a concern. And part of that might be because STAG's share price has fallen well off its highs. Thus, it takes more shares to raise the cash it needs to grow. In fact, it looks like it may have gotten to the point where STAG isn't issuing shares because its stock price is in the dumps; no shares were issued under its at the money registration in December.
To be fair, this is probably a good call. Issuing shares to grow the portfolio if the benefit doesn't flow through to the bottom line on a per share basis doesn't do shareholders much good. But it also means a key part of the company's growth story, selling stock to fund growth, could have fallen by the wayside.
That leaves debt and asset sales as the only options. While debt is hardly out of hand at around 40% of the REIT's enterprise value at the end of the third quarter, it's worth keeping an eye on. For example, although there was no equity sold in December, STAG did buy 10 properties for $108 million. An update on debt won't be available until the company releases its fourth-quarter financials, but it will be interesting to see how things change.
On the disposition front, STAG is pruning its portfolio, but it isn't generating anywhere near what it would need to cover its acquisitions. And that makes sense, STAG is trimming at the edges, not turning the whole portfolio over.
Still, the REIT is touting a deep pipeline of potential acquisitions. That's the old playbook but it might not be a good indication of what is actually possible at this point. Unless debt becomes a bigger piece of the equation, that is.
Is slowing STAG worth it?
STAG is still very young. This is really the first test of its high-growth business model. Although it offers a hefty yield of more than 7%, I'm not sure now is the time to buy it for conservative investors. The story so far has been all about growth. But that story doesn't seem to be as good anymore.
With the share price off materially, selling stock isn't a great option for the REIT. STAG's core FFO growth was weak, at best, through the first nine months of 2015, which suggests portfolio growth with little financial benefit. And the future doesn't look much brighter right now. Until this plays out a bit more, it's best that only aggressive investors fish in these waters.
More aggressive types, however, might want to jump aboard with the expectation that STAG will work through a short period of weakness and come out the other side just fine. But make sure you watch the stock closely, and keep an eye on debt until the equity spigot open up again. Growth is important for STAG, but it's only good if it actually benefits shareholders.
Disclosure: I/we have no positions in any stocks mentioned, and no plans to initiate any positions within the next 72 hours.
I wrote this article myself, and it expresses my own opinions. I am not receiving compensation for it (other than from Seeking Alpha). I have no business relationship with any company whose stock is mentioned in this article.