Obviously, we have somebody to blame for the worst start to a year in history for the U.S. equity markets.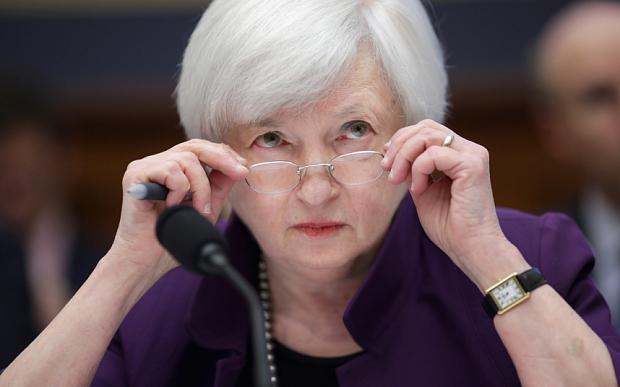 (Source: telegraph.co.uk)
Managing Expectations
This was the headline from The Guardian on Friday:
"Janet Yellen and Fed left with face full of egg after interest rate rise blunder"
The British newspaper added: "four weeks and one market meltdown later, U.S. central bank's decision to opt for early rate hike no longer looks clever."
The household in the U.K. is still troubled, at least when you consider the amount of private debt that it holds, but the press has time to look across the Atlantic to blame a central banker who is responsible for a 25 basis points increase in the fed-funds rate after years of inaction.
The spectator.co.uk blog went as far as saying that we should forget about China and oil prices - "this crash was made in America".
Greenspan Put
Alan Greenspan has artificially shored up the stock markets for over two decades, and arguably caused the biggest crisis since the Great Depression - but virtually nobody cared.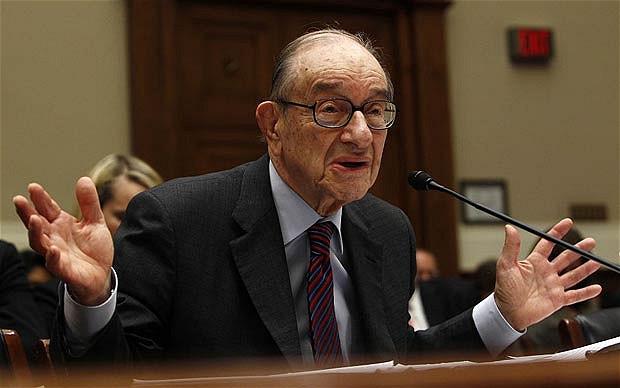 (Source: telegraph.co.uk)
Now we blame the Fed for a macroeconomic environment that any investor knew soon after the credit crunch it would implode - with terrific consequences for equities - if China had grown its GDP a few basis points below expectations.
In a comment I made on one of my recent articles, I said:
"Fed's action will be gradual, I hope - but am not sure those in charge understand how bad the situation is outside the US."
One of my readers commented: "American insularism at its worst."
There's some truth in it, but I do not feel like I should blame the Fed, and certainly I do not blame Janet Yellen.
Rather, I blame investors who have not performed their due diligence before deciding to invest in a market that needs another stimulus - yes, another round of quantitative easing - to get out of the mess it finds itself in.
Interest Rates
If you have followed my previous coverage, you'd know by now that I had a target of about 2% on the 10-year U.S. Treasury yield.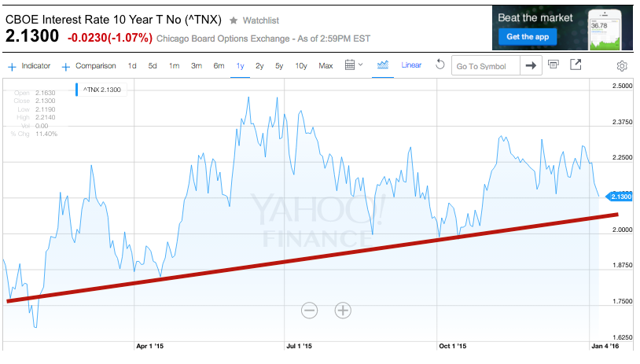 When panic spreads, yields drop - they plunged to a low of 1.98% on Friday. The next target - according to the bond guru I talk to on a daily basis - is 1.47%.
I hope my dad, a retired fund manager, is wrong.
Rant Time
Since I started writing for Seeking Alpha in early October, a few comments from my readers have pointed to my lack of understanding that certain stocks do not have to be investigated at all. After all, who cares if the U.S. dollar is strong at a time when volume/price/mix aren't really doing the trick for consumer staple companies, for instance - with dividend aristocrats you sleep well at night, and you never sell their shares, anyway.
I wonder why, in this market, anybody would invest a penny in equities based on that premise alone. Today, I read about a 30% paper loss by an investor who got a paper dividend of less than $10 from its portfolio of assets, which is worth several thousands of dollars - all that in less than six weeks.
This is the kind of cycle that Japan has experienced over the last 25 years, so fundamental value is of paramount importance when it comes to investing.
My SA coverage
My first article on Seeking Alpha was dated 2 October, when I covered the IPO of First Data, a debt-laden company operating in the payment processing sector. Then I discussed the crazy valuation of Ferrari (NYSE:RACE) at IPO, the downside risk of investing in Twitter (NYSE:TWTR), Caterpillar (NYSE:CAT), Buffalo Wild Wings (NASDAQ:BWLD), and a few others.
I am still not convinced that the stock of General Electric (NYSE:GE) is cheap enough to deserve attention, but Honeywell (NYSE:HON) could be a valid alternative. The same applies to Exxon (NYSE:XOM).
Of course, I ignored the possible upside offered by the merger of equals between Dow Chemical (NYSE:DOW) and DuPont (NYSE:DD).
Risk
If you look at the synthetic yield curve of Europe's periphery - that of Portugal, Italy, Greece, Spain, the so-called PIGS - you'll understand how bad the situation still is in those countries. Many of their bonds now look seriously overpriced, particularly at the long end, but the PIGS have huge refinancing needs over the next few years.
Recent action from the European Central Bank did little to boost confidence, and investors were left wondering if Mario Draghi is actually the right leader at this critical economic juncture.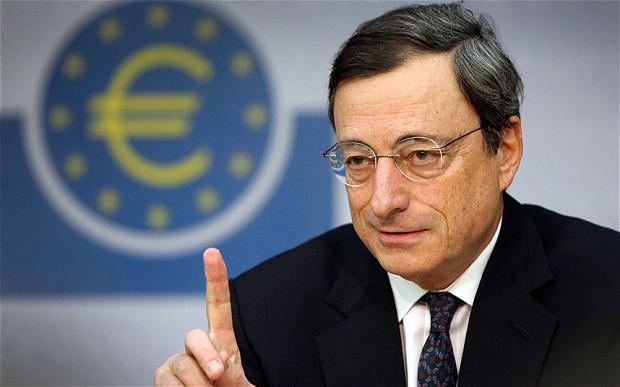 (Source: telegraph.co.uk)
On January 14, investors had to digest great economic news from the only country that doesn't have budget issues and is growing fast - that's Germany, of course. The problem is that Angela Merkel has no intention to look after the collective wealth of the other European nations at a time when the country she leads is benefiting from the PIGS woes.
Other Rates
I have researched many industries over the years, and lately I have closely monitored the freight and shipping industry.
Here's some data that drew my attention on Friday.
"The market completely ignored the Jan. 15 general rate increases levied by carriers on the Asia-Europe trades, with spot rates plunging 21 percent this week, according the latest reading of the Shanghai Containerized Freight Index," joc.com reported.
VIX
History shows that real panic could spread to the U.S. equity markets when troubles mount in Europe. Volatility has risen in recent weeks but was much higher in the fall of 2011, when Greece - $242bn GDP, only about 1.5% of the U.S. GDP - was trying to find agreement with its creditors.
So, keep an eye on Europe and on yield curves, and trade accordingly.
Disclosure: I/we have no positions in any stocks mentioned, and no plans to initiate any positions within the next 72 hours.
I wrote this article myself, and it expresses my own opinions. I am not receiving compensation for it (other than from Seeking Alpha). I have no business relationship with any company whose stock is mentioned in this article.