I want to make investments in ExxonMobil (NYSE:XOM) and Chevron (NYSE:CVX) now that their stock prices are again nearing multi-year lows. But when is a good time to buy?
"When" obviously depends on the price of oil (NYSEARCA:USO,OIL) and how long it stays low. But what price of oil is low to XOM or CVX? And how long of a low-price timeframe should I consider?
Back in late 2014, XOM CEO Rex Tillerson said that their long-term investment decisions have been successful all the way down to the bottom of the per barrel of oil price cycle, "We test across a range all the way down to $40…" That was back when oil was dropping from $120 to $70.
It's sub-$30 today, which means we're at a price that is stressing to the oil majors. In fact, this same article proclaims that XOM "cannot survive for a long period of time at $40."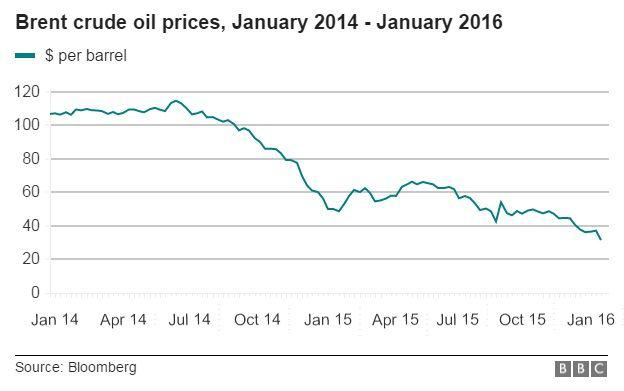 I want to make a conservative investment but these are very transitory, uncertain times. Oil's price hasn't settled yet and it's already at a low, stressing price. I don't want to get in way too early.
Now the issue of time comes in. My take is that this is likely only the beginning of a long-term period of low-priced oil. I expect this downturn to potentially take several years to work out.
Here's why. Historically, the price of oil has its steady-state in the range of $20-$40. Exceptions occurred when geo-political issues caused the price to artificially rise. Here's the channel.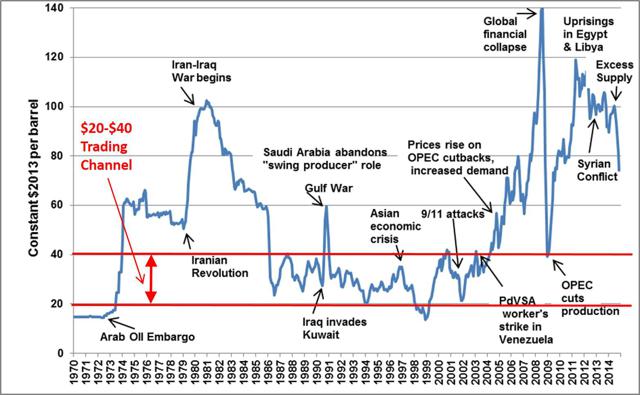 How long is the price of oil going to stay below $40 barrel? This is a key question anyone who invests in the oil-related stocks should ask themselves.
I want to ensure I make a fruitful investment, so I want to consider a reasonable tough-times scenario for Big Oil. What if the price of oil remains as low as today, around $30 such as within a $20-$40 channel, for a decade? Maybe equivalently, what if we have a relatively peaceful world for the next ten years?
I'll expect dividend freezing and eventual dividend cuts if the price of oil remains low for more than a few years. Hence, we'll potentially see large price drops in the Big Oil stocks as these companies react to and then restructure to accommodate low-priced oil.
What happened to XOM stock in the mid-1990's, the last time there was a long period of $20-$40 oil? This was actually a period of great growth for XOM, with nearly a 14% CAGR over 12 years. I expect XOM and CVX will be able to take advantage of what will become stressed or potentially bankrupt small oil and achieve great growth once again. The near future will provide an outstanding opportunity to invest, but it's not here yet. I'm confident that this will be a very worthwhile investment if made at the right time.
The timing of an upcoming investment in an oil company is very important under the current circumstances. There probably needs to be some visible pain experienced by Big Oil first before I invest in either XOM or CVX so I know that a true capitulation has taken place.
In the meantime, should I consider holding gold (NYSEARCA:GLD) until the price of oil settles? How does the price of oil relate to that of gold? A low oil price tends to indicate a low gold price. Consider this relationship.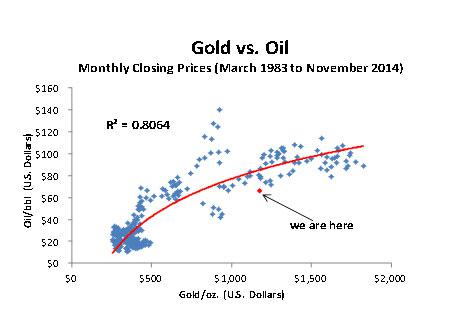 And this one, which shows the cost of a barrel of crude oil has a mean equivalent of around 2.3 grams of gold.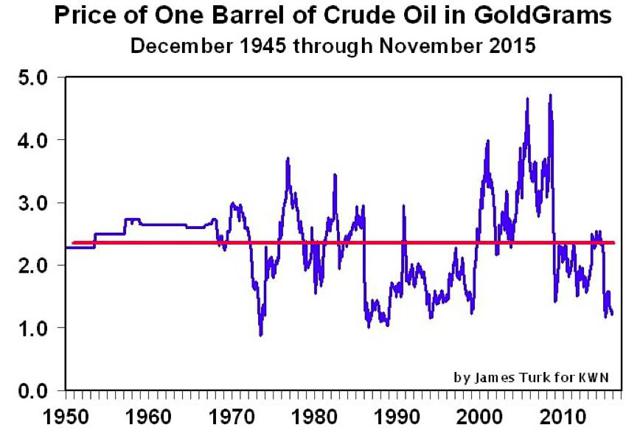 The price of gold and oil could rise but I'm expecting stable low-priced oil so I'm also expecting the price of gold to drop to bring the price relationship between them back to around historical norms. Of course, there's a large variance according to both of these charts, so it's difficult to trade this effectively.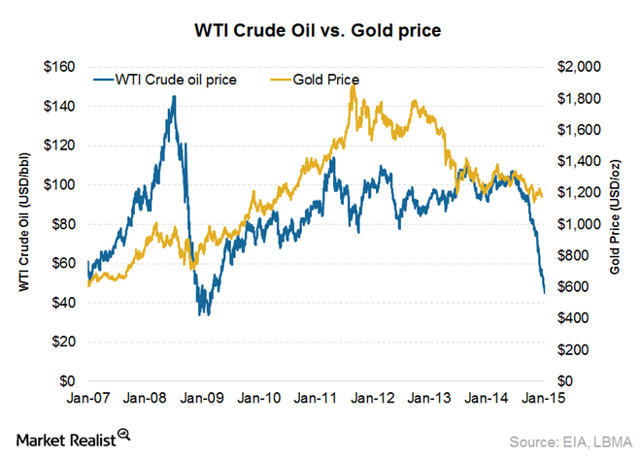 Gold doesn't seem to be a good investment now either if you agree with me that oil prices will stay low long term. If the historical relationship in the graphs hold, the price of gold will continue its multi-year long slide.
My plan is to wait until the oil shakeout is just past its worst to make an investment in Big Oil. I expect things to get slowly, progressively worse for oil stocks over the next year or two before capitulation (the bottom drops out and everyone panics) and slow recovery occurs. Because of the consecutive current overproduction coupled with reduced demand, and the current and upcoming reduction in capital investment by the oil companies, I don't expect a strong corporate Big Oil turnaround until something like 3-5 years down the road.
I'll also watch the price of gold for a sustained upturn that could precede and signal a similar turnaround in oil.
However, unless there is a significant supply disruption, such as a major war in the Middle East, we should plan for the price of oil to remain in the $20-$40 range until the early- to mid-2020's and gold to resume its slide and remain at low prices relative to the highs of 2011. I'll be patient until I have better visibility into what's going on in the oil and gold markets. There's presently too much uncertainty for my investment here.
Disclosure: I/we have no positions in any stocks mentioned, and no plans to initiate any positions within the next 72 hours.
I wrote this article myself, and it expresses my own opinions. I am not receiving compensation for it (other than from Seeking Alpha). I have no business relationship with any company whose stock is mentioned in this article.