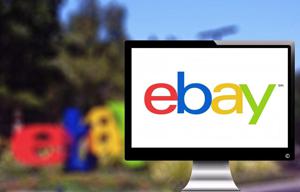 eBay (NASDAQ:EBAY) will report its 4Q15 results on January 27. Consensus expects $2.32b in revenue and $0.50 in EPS. Management guided a soft Q4 with $2.27-$2.32b in revenue that was below the consensus $2.33b, suggesting no material rebound in operating metrics. Similar to the prior quarters, analyst estimates have been largely conservative, which gives the company some room to deliver an earnings surprise. Recall that last quarter the stock was up +9% on the earnings beat. However, let us not forget that most of the beat was driven by a large cut in sales and marketing and I do not believe that this trend is sustainable given the investment eBay has to undertake to improve its brand perception among consumers to more than just a marketplace for used or discounted goods. More importantly, GMV remained stagnant, suggesting that the competitive environment remains challenged given the momentum seen by Amazon (NASDAQ:AMZN) and offline retailers shifting to an online model. Finally, there is always the long-term risk from the potential entry into North America by Alibaba (NYSE:BABA). That said, I remain cautious on eBay ahead of the results. My preferred e-commerce pick in North America remains AMZN but have a bias on BABA for the longer-term outlook.
The issue with eBay is that the segment continues to face unrelenting competitive pressure from AMZN that continues to command a superior brand and perception than eBay among consumers. Additionally, offline retailers such as including Wal-Mart and Target are expected to increase focus on ramping up e-commerce, adding further pressure to eBay's growth outlook. I often believe that without additional investment in its core business or pursuing M&A, eBay could continue to face headwinds in 2016.
Recent data from ChannelAdvisor showed that eBay's Cyber Monday y/y growth of +3% was considerably weaker than the +26% that AMZN reported. While I acknowledge that a single data point is not representative of the entire quarter, Cyber Monday's sale is more or less on track with the company guidance of low digit and flattish growth. In the near term competitive pressure will continue to compress eBay's growth profile that will be lower than that of the market average. More important, eBay's inconsistency in product search and fulfillment relative to that of AMZN's will continue to drive its user base to competing sites. Long-term speaking, eBay's repositioning to become a B2C destination will be challenged.
What will make me change my long-term view on the stock? Despite facing multiple challenges, I believe that eBay commands some M&A value as companies such as Alibaba and JD.com (NASDAQ:JD) look to expand in North America. Note that both BABA and JD are interested in North American expansion. BABA's intention of expanding in the US is evident from its prior establishment of 11 Main (which was later shut down) and its expansion of cloud services for the US and potentially Chinese merchants. JD recently invested in Wish, further highlighting its interest in gaining US exposure.
eBay offers a solid e-commerce platform for BABA or JD to operate on and compete against AMZN once the public has a better perception of the company and its products. However, such an M&A catalyst may not be worthwhile for investors to wait for and as such I recommend investors put their money into the more stable names such as BABA and AMZN. Between the two, my preference is on BABA given that it's pursuing an ecosystem-oriented e-commerce model similar to that of AMZN, and I view this model to be highly sustainable and scalable.
Disclosure: I/we have no positions in any stocks mentioned, and no plans to initiate any positions within the next 72 hours.
I wrote this article myself, and it expresses my own opinions. I am not receiving compensation for it (other than from Seeking Alpha). I have no business relationship with any company whose stock is mentioned in this article.