Introduction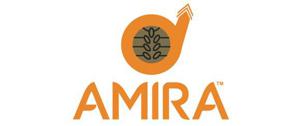 I have already covered Amira Nature Foods (NYSE: ANFI) and you can read my 8 reasons why ANFI should outperform the market here. In this article I want to focus on the potential outlook before the highly expected annual report and q1 and q2 results come out. In order to grasp the potential upside from the mentioned disclosures an investor should be long ANFI before disclosure happens. My fellow SA contributor Edward Vranic explained very well what can happen after the disclosure here.
I will focus on the last available source from ANFI, and that is the court complaint against Prescience point for false allegations towards ANFI, in order to see what is ANFI's outlook for the future. As the complaint is 50 pages long, apart from defending its position against the short sellers, ANFI also lets investors see what are the plans for this growing Indian rice company.
Main long term things going on
In the complaint ANFI clearly states that it was forced to
((i)) terminate an important revolving credit facility and bond offering that was critical for Amira's growth and expansion plans and would have reduced its cost of capital;

(ii) delay the construction of its new processing facility
This is very important because in the future, when things eventually settle down, we can expect ANFI to seek cheaper capital. This could happen as a rating is reinstated. Rating agencies cannot rate a company without properly published financial statements so it is plausible that ANFI will reacquire a rating after the statements are published. When could that happen? I do not dare to forecast but talks about it could be an important catalyst in the post "short attack" period for ANFI. ANFI's plan was to get a $35 million Senior Secured Revolving Credit Facility and make a $225 million Senior Secured Second Lien Note offering. This would lower ANFI's cost of capital by 200 basis points. Apart from giving ANFI more stability in the financing of its business the lower debt costs would also lower the financing costs by around $5 million or $0.14 per share. Only that would increase EPS by a little bit less than 10%.
The second reason for the debt offering was to use $30 million to purchase 86 acres in Karnal India adjacent to the 48.2 acres ANFI already owns, in order to complete its new processing plant. As the management states that it has just delayed the building of the processing plant another plausible thing for 2016 is the final completion of it. The new processing plant in Karnal would enable ANFI to increase its processing capacity from 24 metric tons per hour to 60. This would make ANFI much less reliant of third parties for fueling its growing production needs. The new plant would also enable ANFI to streamline its warehousing costs that are currently around $2 million per year, or $0.05 per share. As ANFI already bought some equipment and the land, I would not be surprised if in the next earnings call we hear more about the developments on that field. It was supposed to be finished in 2015; if it becomes 2016, not as good, but still a positive. I know that a delay in planning is blasphemy on Wall Street but investors must understand that ANFI is a growing company working towards many goals, with growth at 25% per year and offering more than 200 SKUs.
The third future catalyst for ANFI could be the announced monetization of the properties in Gurgaon where the current processing plant is located. I will not assume the amount for that as the current real estate market around New Delhi is not of the rosiest ones but it shows that ANFI has healthy assets in place and a sound management with a long term view.
Conclusion
Two lines keep ringing in my head related to ANFI, one is that when investors have a great investment opportunity they should go for the fat pitch and the second is that investing takes patience. In order to make a fat pitch the downside has to be limited and the upside unlimited. ANFI has shown that it can manage a full blown short attack while continue growing that gives confidence related to the downside. ANFI is also holding up pretty well in the current market turmoil. Peter Lynch's statement that sometimes you have to wait a few years for an investment to positively unravel might also apply to ANFI.
Disclosure: I am/we are long ANFI.
I wrote this article myself, and it expresses my own opinions. I am not receiving compensation for it (other than from Seeking Alpha). I have no business relationship with any company whose stock is mentioned in this article.
Additional disclosure: This article was provided for informational purposes only. Nothing contained herein should be construed as an offer, solicitation, or recommendation to buy or sell any investment or security, or to provide you with an investment strategy. Nor is this intended to be relied upon as the basis for making any purchase, sale or investment decision regarding any security. Rather, this merely expresses my opinion, which is based on information obtained from sources believed to be accurate and reliable and has included references where practical and available. However, such information is presented "as is," without warranty of any kind, whether express or implied. The author makes no representation as to the accuracy, timeliness, or completeness of any such information or with regard to the results to be obtained from its use should anything be taken as a recommendation for any security, portfolio of securities, or an investment strategy that may be suitable for you.