On 14 January 2016, an MSDN document came up on the web, showing that Microsoft Corporation (MSFT) is working on an ARM Desktop version of Windows 10. This news made people think that Microsoft is going again through the old Windows RT route, for the joy of some ARM (ARMH) fans. But this route is still very hard to undertake, since the same old previous issues are still present nowadays.
And it's more peculiar that in the same document there's a technical confirmation that Microsoft is working on a Windows 10 Mobile x86 version, which simply makes the Surface Phone route more solid and interesting.
But let's start from the beginning.
WINDOWS RT MAIN ISSUE
Windows RT was an ARM desktop version released in 2012, and even if it received some good reviews about its touch light interface and multitasking capability, its incompatibility with traditional x86 applications has been its death.
The fact that it was not possible to run the enormous series of x86 programs and the fact that the ARM applications available on the Windows Store were not sufficient at all, they have led to its disappearance.
WINDOWS 10 DESKTOP ON ARM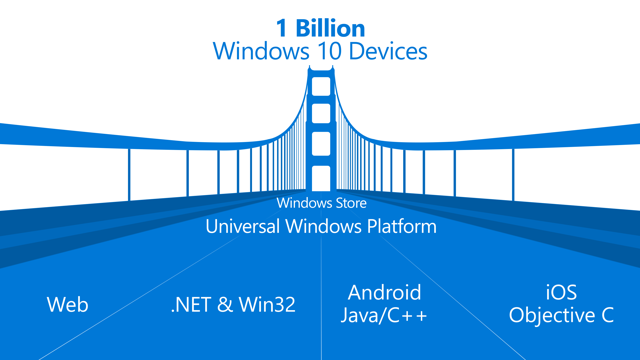 CREDITS: WINDOWSLOVER
The story could be similar on a Windows 10 Desktop ARM version. It's true that Microsoft is working on a series of bridges (Project Centennial, Project Islandwood, Project Westminster, Project Astoria) in order to increase the number and quality of the universal apps. This could be quite helpful, even if it is a relatively slow process: Project Islandwood (from iOS apps to Universal Apps) will be released in the following months, starting to generate some results. Project Astoria (from Android apps to Universal Apps) has been put on hold, while Project Westminster (from Web to Universal Apps) and Project Centennial ( from Win32 and .NET to Universal Apps) are still in a preview stage. It is clear that Microsoft is working hard on this, but the developing time looks to be excessively long and it will hardly provide any benefit in the following months.
EMULATION ISSUE
There also is the thought that Microsoft is working on the emulation of x86 applications on the ARM architecture and this would be the "fastest" route (talking about coding). Personally, they could even be working on it, but it is the most far and remote target to attain: emulating a x86 application and environment on an ARM architecture is extremely power inefficient and power hungry, it is slow and it needs a lot of computational power. In a world very keen to mobility and power efficiency, this is not at all the right route to undertake. Definitely.
In addition, there are no desktop or laptop ARM SoCs designed nowadays, and the ARM server SoCs are lacking. They are still less powerful than the x86 counterpart (talking about native code, not to mention emulation).
Anyway, another clue that Microsoft may be working on a Windows desktop with ARM64 is a job advertisement which comprises a position about ARM64 along the entire ecosystem devices. It's not explicit for desktop ARM, but it may be related.
In reality, if you have taken a look at the first link, you must have seen that there is no sign of a Windows 10 Desktop ARM version anymore. Microsoft has deleted that line, maybe because the development is still quite behind or maybe because it was simply a mistake, and they know that it is not a viable route nowadays.
MOBILE X86 AND SURFACE PHONE
The oddity is that this document confirms that Microsoft is definitely working on a mobile version on x86 architecture. That is the real deal: a lot of rumor and declarations already suggested it, but a written confirmation was what was lacking.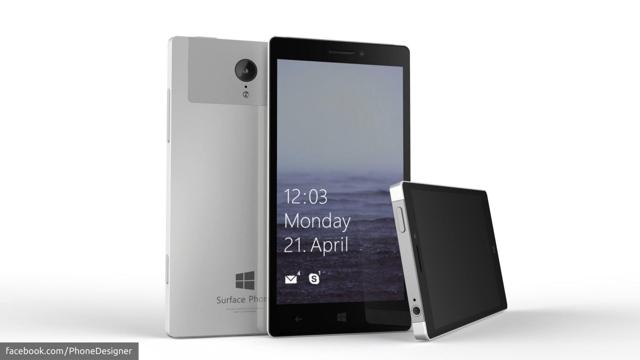 CREDITS: PhoneDesigner
The implications are important:
The ability to use native x86 code makes it easier to adapt "older" x86 traditional applications
Continuum could really be modified to run traditional applications with x86 hardware
A Windows 10 Mobile x86 with adapted Continuum makes the Surface Phone as a natural product
This would be a very interesting route, certainly more feasible than emulating the x86 architecture. A pocket PC would be perfect for productivity, and it would be ready to use at it fullest in continuum mode: it is something that could change the smartphone panorama.
x86 BALL IS IN INTEL'S COURT
But what are the real issues here? First of all, the development timing for the Continuum adoption: it is possible that Microsoft could be ready this year or it may take additional time, getting in 2017.
However, the real issue comes from Intel Corporation (INTC): the Santa Clara company has to provide something powerful but with low TDP. We talk about something performing like the Core M SoCs but with a TDP similar to the actual x5 and x7 SoCs. Intel is going to release its new Morganfield platform this year, with the new Goldmont cores. The focus of the issue is there: Intel needs to improve its mobile solutions until the point that power consumption and performance meet each other. The Surface Phone must meet the needs of the Continuum user in front of the monitor, through speedy multitasking and office/multimedia contents, while meeting the battery life, smoothness, flexibility and apps quality/number as a Windows smartphone.
In addition, high-end smartphone SoCs are generally powered by powerful GPUs: Intel has grown up fast with its latest GPUs, but the graphic cards powering the actual Atom solutions are still not enough. If Intel wants a decent launch of its new Morganfield platform, it definitely needs something particularly performing even at low TDP.
In any case, the future success (and arrival) of a Windows 10 Mobile x86 version is all in Intel's power: it will largely depend on performance. Goldmont architecture will be the first one, built from 0 (or better, from Broadwell-Skylake), while the Silvermont and Airmont cores were mere tweaks of older architectures. That is why my expectations are quite high.
At the same time, Microsoft must do its work to make Windows 10 Mobile and Continuum efficient enough to be smooth with low TDP x86 SoCs. If we take a look at the Surface 3 with x5/x7 Atom solutions, which are quite good, the route looks promising. A smartphone/Pocket PC market, where traditional apps are able to run even on such small devices once connected to an external screen, it's a potential market that Microsoft and Intel must meet and exploit: the chance for high revenue is consistent, and it would "halt" the ARM run in Intel's favor.
Microsoft and Intel start nearly from zero market share in the mobile segment. Therefore, this route could be the right choice to earn consistent market share.
Disclosure: I/we have no positions in any stocks mentioned, but may initiate a long position in INTC over the next 72 hours.
I wrote this article myself, and it expresses my own opinions. I am not receiving compensation for it (other than from Seeking Alpha). I have no business relationship with any company whose stock is mentioned in this article.
Additional disclosure: The author does not guarantee the performance of any investments and potential investors should always do their own due diligence before making any investment decisions. Although the author believes that the information presented here is correct to the best of his knowledge, no warranties are made and potential investors should always conduct their own independent research before making any investment decisions. Investing carries risk of loss and is not suitable for all individuals.